Navy Minister José Rafael Ojeda Durán asserted Thursday that Mexico will become a "world shipping power" thanks to the construction of a trade corridor between the Pacific Ocean and the Gulf of Mexico.
In an address in Ciudad Madero, Tamaulipas, on Mexico's National Navy Day, Ojeda noted that the government is building a "new route for global trade" between Salina Cruz, Oaxaca, on the Pacific side and Coatzacoalcos, Veracruz, on the Gulf coast.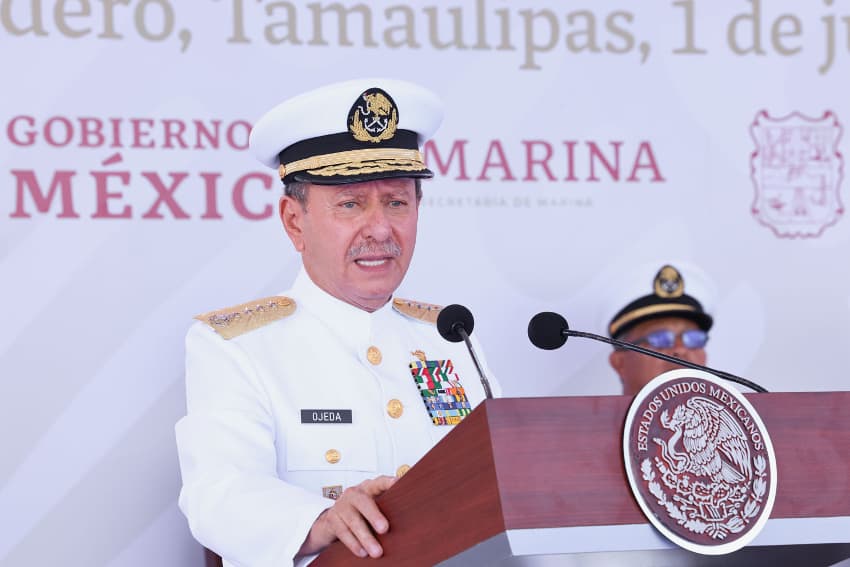 "In the near future we will become a world power in the field of shipping," he said.
The Isthmus of Tehuantepec Interoceanic Corridor will have a modernized railroad and upgraded highways between the port cities of Salina Cruz and Coatzacoalcos as well as 10 new industrial parks.
The government is touting the corridor as an alternative to the Panama Canal given that it will connect the Pacific and Atlantic oceans across a relatively narrow strip of land.
Once the new railroad is operational, freight shipped from Asia, for example, could be unloaded in Salina Cruz and put on a train for a journey of approximately 300 kilometers to Coatzacoalcos. It could then be reloaded onto another ship before continuing on to the Gulf or Atlantic coasts of the United States.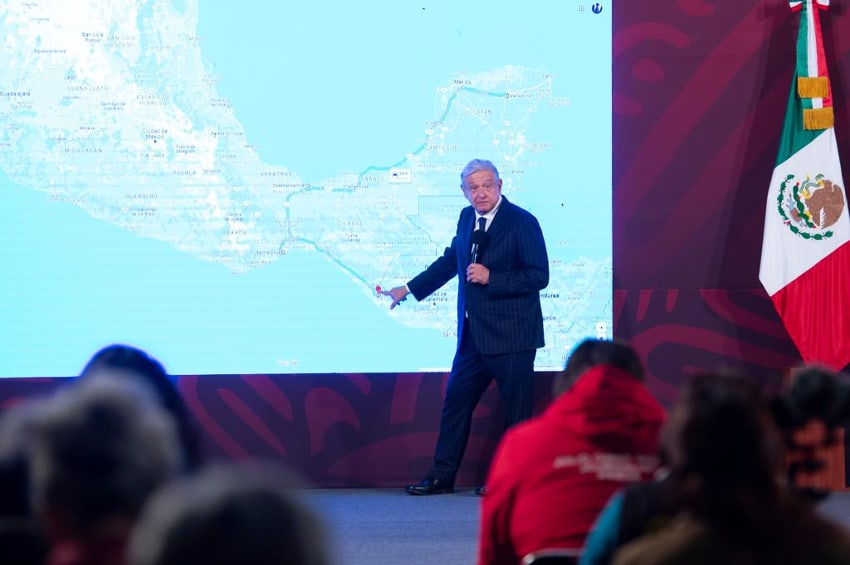 Ojeda described the multi-billion-dollar trade corridor undertaking, which also includes the modernization of the Salina Cruz and Coatzacoalcos ports, as "one of the projects of the century" and asserted that it will stimulate economic development in the region and the entire country.
President López Obrador, who also spoke at the Ciudad Madero National Navy Day ceremony, announced in 2021 that the navy would be given control of the trade corridor once it is completed. He said Thursday morning that freight trains will begin running on the new railroad in August and that passenger services will begin at a later date.
To facilitate the rail project, López Obrador published a decree on May 19 that ordered the "immediate temporary occupation" of three sections of railroad in Veracruz operated by Ferrosur, a rail subsidiary of the mining and infrastructure conglomerate Grupo México.
The president announced Thursday that the government had reached an agreement with Grupo México under which the conglomerate will permanently cede control of the sections, which were taken over by the navy the day the decree was published.
With reports from El Universal and Reforma