Companies seeking to take advantage of Mexico's proximity to the United States announced investments totaling about US $2.5 billion in January, according to a Mexican brokerage firm.
In an article on its website, Grupo Bursátil Mexicano (GBM) said there were 23 announcements of new nearshoring investments in Mexico last month.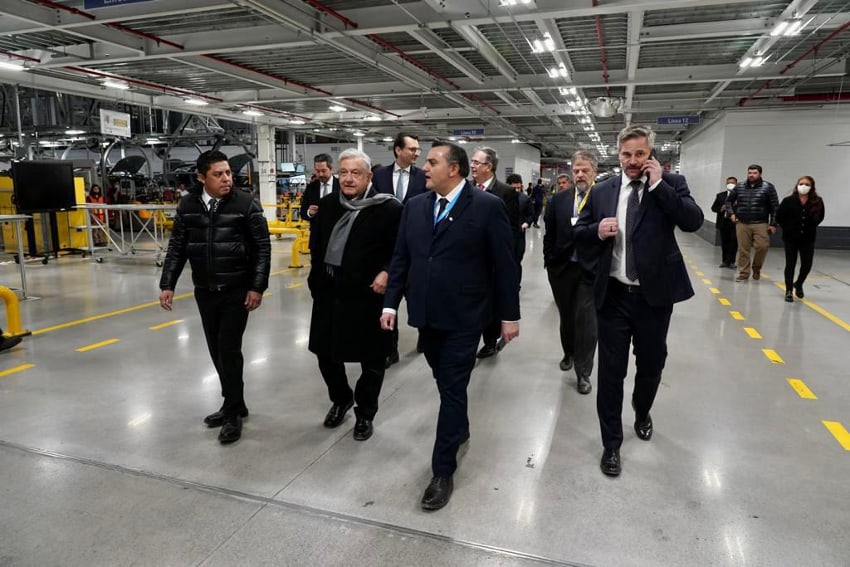 Among the most significant announcements, GBM said, were those of German automaker BMW in San Luis Potosí ($872 million), Chinese automation technology company Noah Itech in Nuevo León ($100 million) and French manufacturer Bic in Coahuila ($70 million).
The brokerage also mentioned the announcements of a $41 million investment in México state by Swiss food and beverage company Nestlé and a $36 million investment by Italian brake system manufacturer Brembo in Nuevo León.
Of the approximately $2.5 billion in new investments, $964 million will go to San Luis Potosí and $598 million will go to Nuevo León, GBM said.
Other states that are set to benefit include Coahuila ($208 million), Tamaulipas ($200 million), Chihuahua ($181 million) and Querétaro ($121 million).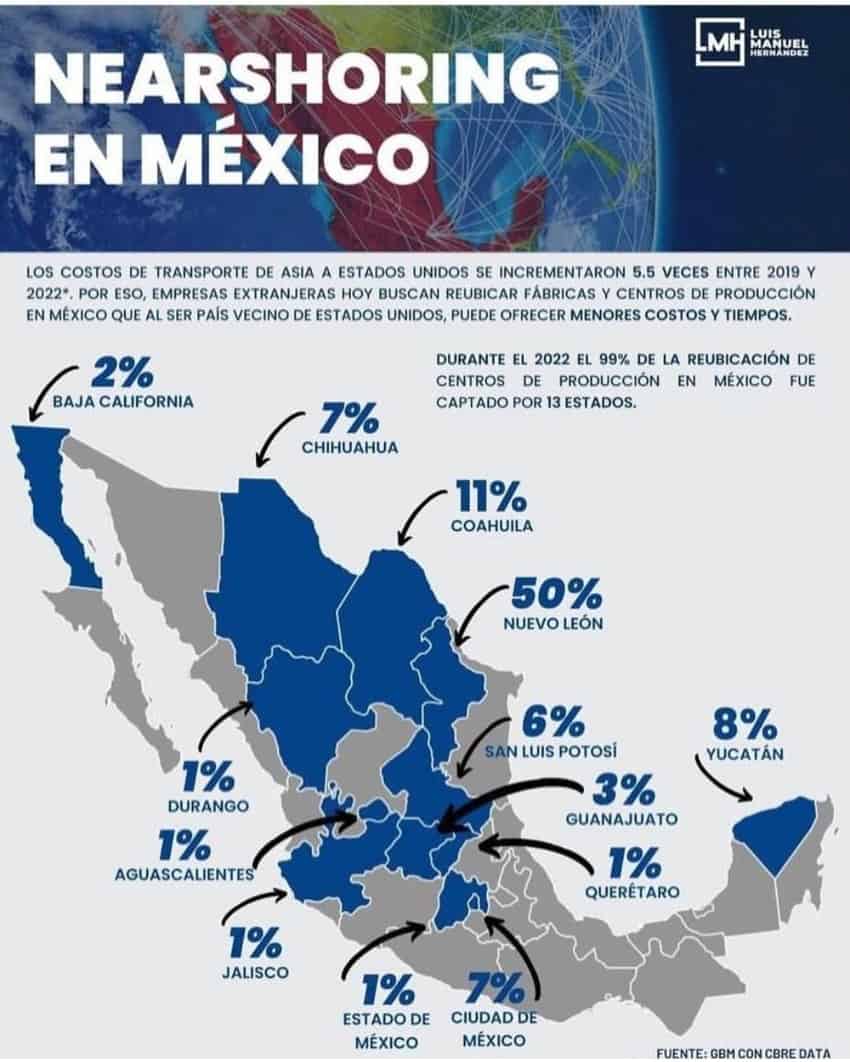 In a report entitled Nearshoring: A Phenomenon that Brings Opportunities, GBM said that 13 states benefited from 99% of the "relocation of centers of production in Mexico" in 2022.
The figure, which comes from the real estate services and investment firm CBRE, refers to the square-meter area of production space occupied by companies that relocated to Mexico to be close to the U.S. market.
Nuevo León was the biggest winner, with 50% of the total of new production space opening in that state last year. Coahuila (11%), Yucatán (8%), Chihuahua (7%) and Mexico City (7%) were the next biggest beneficiaries.
Nuevo León Governor Samuel García acknowledged the data in a post to his Instagram account on Thursday.
"Mexico is the country that attracts the most nearshoring in the world and Nuevo León gets 50%. We're by far the best state in which to invest and do business," the governor wrote.
In its report, GBM said that transport costs from Asia to the United States increased 5.5 times between 2019 and 2022.
"That's why foreign companies are today seeking to relocate factories and production centers to Mexico, which being a neighboring country to the United States can offer lower costs and [transport] times," the brokerage said.
Other advantages of relocating to Mexico, GBM said, are the country's commercial openness due to its free trade agreements with 50 countries including the United States and Canada, its young population and its specialized workforce and competitive labor costs.
Mexico News Daily