A United States company has denounced the "illegal" takeover and occupation of its Quintana Roo marine terminal by federal and state security forces last Tuesday.
The CEO of Vulcan Materials Company, an Alabama-based construction aggregates firm, wrote to Mexico's Ambassador to the United States, Esteban Moctezuma, to request the immediate withdrawal of government forces and officials.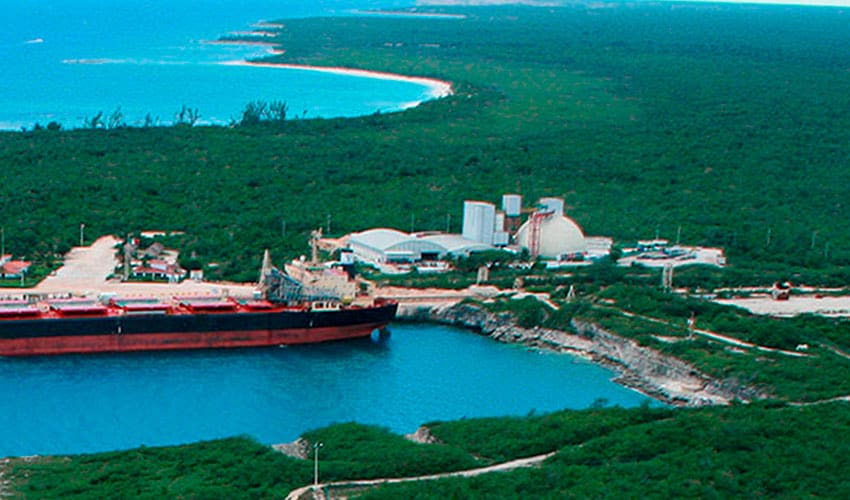 "I am writing with great concern to bring to your attention illegal events that transpired on Vulcan/Calica properties this week," J. Thomas Hill said in his March 16 missive, which was published by Fox News.
"On Tuesday, March 14, at approximately 5:30 a.m. local time, heavily armed naval forces, state police and special investigative forces answering to the state prosecutor, along with Cemex personnel, arrived at the gates of Vulcan/Calica property at Punta Venado in Quintana Roo."
Calica is the former name of the company Sac-Tun, the Mexican subsidiary of Vulcan. Cemex is a Mexican building materials company. Punta Venado is located just south of Playa del Carmen.
Hill wrote that the security forces told unarmed Vulcan security guards that "they had an order to bring a Cemex vessel into the port to unload cement."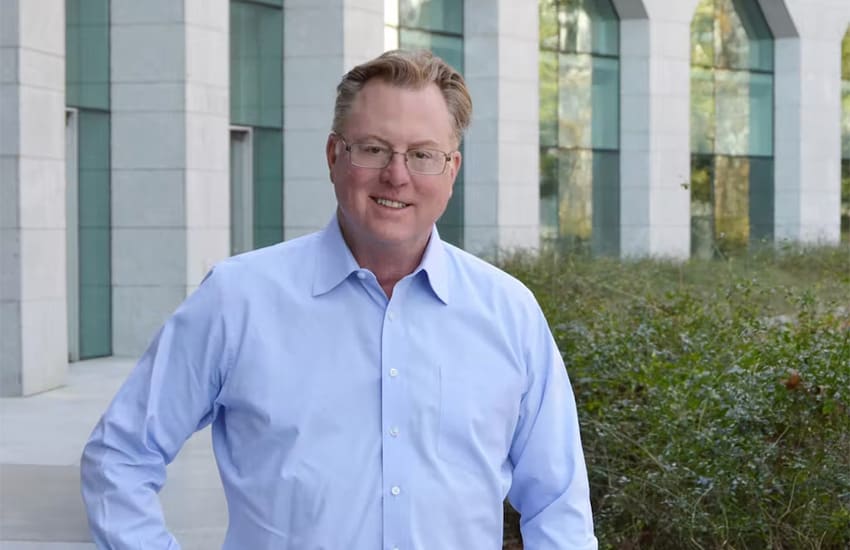 "Cemex, the military and police forced entry into our private property. They did not possess or present at that time any court order, warrant or other official justifications for the action," he told Moctezuma.
"As of today, March 16, we have not been presented a single legal document, court order, or warrant justifying or ordering this act. Government forces and Cemex personnel continue to illegally occupy Vulcan's private property as Cemex unloads its ship supported by armed military and police forces. I am writing to request that your government immediately order its forces and officials to leave our private property," Hill wrote.
"The government's participation in this gross violation of our property rights is yet another example of the government's arbitrary and illegal treatment of Vulcan and its investments in Mexico," Hill added. "This occupation must cease immediately."
The Reforma newspaper published video footage of the property's takeover. Forbes México reported that Cemex obtained a court order on March 5 that allowed one of its boats to unload cement at the terminal, adding that Vulcan offered to do so on March 23 once the required logistical and safety arrangements were in place.
But according to Hill's letter, Vulcan had not seen any such court order.
Vulcan said Monday that the security forces were still occupying the property, even though Cemex had apparently completed unloading a shipment of cement on Friday. It also said that "it should be clear that the rule of law is no longer assured for foreign companies in Mexico."
"This invasion, unsupported by legal warrants, violates Vulcan's commercial and property rights," the company said in a statement.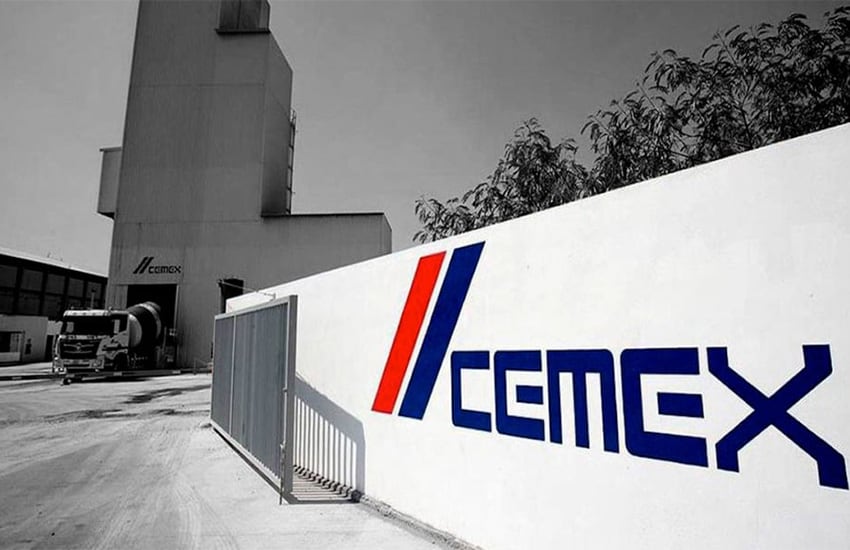 Fox News reported that Vulcan filed "a general federal complaint against the Mexican military, Quintana Roo state police, local prosecution authorities and Cemex for acting without a warrant and for breaching a previous federal court injunction concerning the land."
The U.S. news outlet said that Vulcan provided it with a copy of a March 16 order from a Quintana Roo court that told the military to leave the facility. However, the company's statement on Monday indicated that this hadn't occurred.
President López Obrador has maintained a dispute with Vulcan for years, and his government last year shut down a limestone gravel quarry the company operated in Quintana Roo for having allegedly "extracted or exported stone without approval," according to an Associated Press report.
The president needs Vulcan's dock to get cement, crushed stone and other materials into the area for the construction of the Maya Train railroad, AP said.
Cemex used to have an agreement that allowed it to use Vulcan's Quintana Roo terminal, but it expired at the end of last year and negotiations for a new contract broke down.
The federal government has imported ballast from Cuba for the Maya Train project, but ships bringing it to Mexico have had to unload in Sisal, Yucatán, on the other side of the Yucatán Peninsula, because they couldn't access Vulcan's terminal.
"López Obrador has offered to buy the property, but talks have apparently not gone well," AP reported.
The government takeover of the facility triggered criticism from two Republican Party senators. Tennessee Senator Bill Hagerty said that reports of the incident "add to the worrying trend of misguided and counterproductive behavior of President López Obrador."
"Our important economic and trade relationship with Mexico will suffer significantly if the United States companies that operate in Mexico don't receive the same treatment granted to Mexican companies that operate in the U.S.," he told Reforma.
This forcible seizure of private property is unlawful and unacceptable. It is shameful that this Mexican presidential administration would rather confiscate American assets than the fentanyl killing hundreds of Americans per day.https://t.co/ti9V0d7DOL pic.twitter.com/SN24fctFCg

— Senator Katie Boyd Britt (@SenKatieBritt) March 20, 2023
Some U.S. politicians called attention to the incident in tweets and press statements, including U.S. senator for Alabama Kate Britt.
Alabama Senator Katie Britt said in a statement that "this forcible seizure of private property is unlawful and unacceptable."
"It is shameful that this Mexican presidential administration would rather confiscate American assets than the fentanyl killing hundreds of Americans per day," she said.
"Mexico should be more focused on going after the cartels than law-abiding businesses and hardworking people. President Biden must raise this directly with President López Obrador and assure the American people that this will not be tolerated."
A U.S. National Security Council official who spoke with the Bloomberg news agency on the condition of anonymity said that the White House, as always, is concerned about the fair treatment of U.S. companies.
The person also said that U.S. officials have told Mexican government representatives that the failure to comply with trade obligations could affect future efforts to attract investment.
Mexican authorities previously shut down a Veracruz fuel storage terminal owned by U.S. company Monterra Energy. That facility was reportedly closed at gunpoint in September 2021.
U.S. energy companies have also had problems securing the permits they need to operate without encumbrance in Mexico, according to Ambassador Ken Salazar.
The United States and Canada are currently challenging Mexico's nationalistic energy policies under the USMCA free trade pact, arguing that companies from those countries are being treated unfairly.
Some tension between Mexico and the United States has also arisen over security, with some Republican Party lawmakers criticizing the Mexican government for not doing enough to combat cartels and the flow of narcotics into the U.S., and proposing the use of the U.S. military on Mexican soil.
With reports from Bloomberg, Reforma, Fox News, Forbes México and AP