German car manufacturer Volkswagen plans to start large-scale production of electric vehicles (EVs) in Mexico in the next three years, with an investment of several hundred million dollars.
Holger Nestler, the company's Mexico director, told Forbes Mexico that Volkswagen is planning two investment packages to kickstart EV production at its flagship plant in Puebla. The first, a total of US $763.5 million, will focus on modernizing production processes and making them more environmentally friendly. The second will focus on the specific EV model it plans to produce, with details to be announced in 3-4 months' time.
"You can count on it [large scale EV production within three years]," Nestler assured Forbes. "What we are doing today is preparing the facilities so that they have the necessary qualifications to be able to produce this type of vehicle."
He added that Volkswagen plans to electrify not only the cars themselves but also the manufacturing process, to produce "a vehicle that eliminates fossil energy or even gas energy." Part of the initial $763.5 million investment will go towards this goal, while $350 million will go to a new painting facility.
Volkswagen anticipates that the main markets for its Mexico-produced EVs will be Mexico, the United States and Canada, taking advantage of the free trade protections in the United States-Mexico-Canada Agreement and growing regional demand for EVs.
"In the coming years we will see how this type of option will take up more and more space in the market, resembling those in Asia and Europe," he said. "It is the customer himself who is requesting this type of alternative."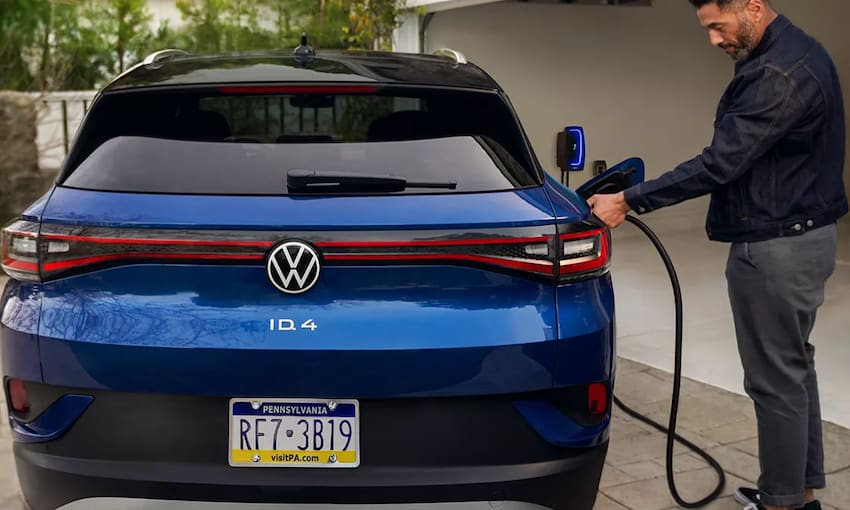 Though currently low, Mexican EV sales are growing rapidly. During 2022, 5,631 fully electric vehicles were sold in the country, nearly four times more than in 2021, according to data from the Mexican Association of the Automotive Industry (AMIA). So far this year, 11,053 plug-in vehicles have been sold, including both fully electric and hybrid models. In August, EVs accounted for 1.22% of total car sales.
However, provision of EV charging points in Mexico has failed to keep pace with this growth. AMIA places the existing number at 1,189, while the National Autoparts Industry estimates that there are around 2,000 stations. These points are mostly clustered in Mexico City, Central Mexico, and the northern states. The ratio of cars per charging station has risen from three cars per charger last year to seven cars per charger today.
"Mexico falls far short of [meeting] the need for EV chargers that there will be in the coming years, and that is why it is very important to work on several aspects of charging infrastructure," said AMIA director Odracir Barquera.
AMIA predicts that a government action plan involving manufacturers, charging stations and incentives for buyers could bring EVs up to 39% of total car sales by 2030. Without such a comprehensive approach, this figure would drop to 19%, the association says.
With reports from Forbes Mexico and Expansión