A United States company has sought the United States' protection from what it perceives as a threat by the Mexican government to take over its property on the Caribbean coast of Quintana Roo.
President López Obrador gave Vulcan Materials Company, an Alabama-based construction aggregates firm, added cause for concern on Friday, saying that its property near Playa del Carmen will be declared a natural protected area by decree if it doesn't accept the federal government's offer to buy it at the price it has deemed it is worth.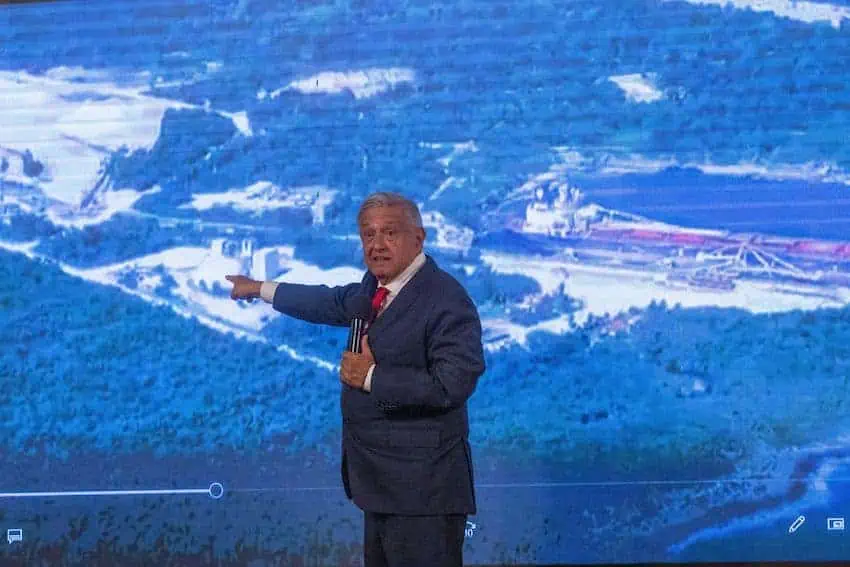 Prior to that threat, Vulcan CEO Tom Hill sent a letter to the United States Ambassador to Mexico, Ken Salazar, to request government protection of its Mexico-based employees and its marine terminal and inactive quarry at Punta Venado, located just south of Playa del Carmen.
"I am writing to request that you, the Department of State, and the United States government protect our employees and our property in Mexico by preventing retaliatory actions," by the Mexican government, Hill wrote, according to the Bloomberg news agency, which saw the letter.
The CEO was referring to action in response to Vulcan's refusal to sell its Quintana Roo property for the amount the Mexican government is offering – 6.5 billion pesos, or about US $356 million at the current exchange rate.
"We do not consider the appraisal a serious, good-faith negotiation or a reasonable attempt to fairly resolve the dispute," Hill told Salazar.
A State Department spokesperson told Bloomberg that the issue is being managed through an ongoing trade arbitration panel.
Vulcan's request for U.S. government protection comes seven months after it denounced what it called an "illegal" takeover and occupation of its marine terminal by the Mexican navy and state police. The navy's control of the facility for around two weeks allowed the Mexican building company Cemex to unload cargo arriving by ship.
López Obrador said in March that he believed that the security forces and Cemex employees had done nothing wrong by entering Vulcan's facility because judges had "authorized" its use by Cemex.
However, Hill said in a letter to Mexico's Ambassador to the United States, Esteban Moctezuma, that "Cemex, the military and police forced entry into our private property" and "they did not possess or present at that time any court order, warrant or other official justifications for the action."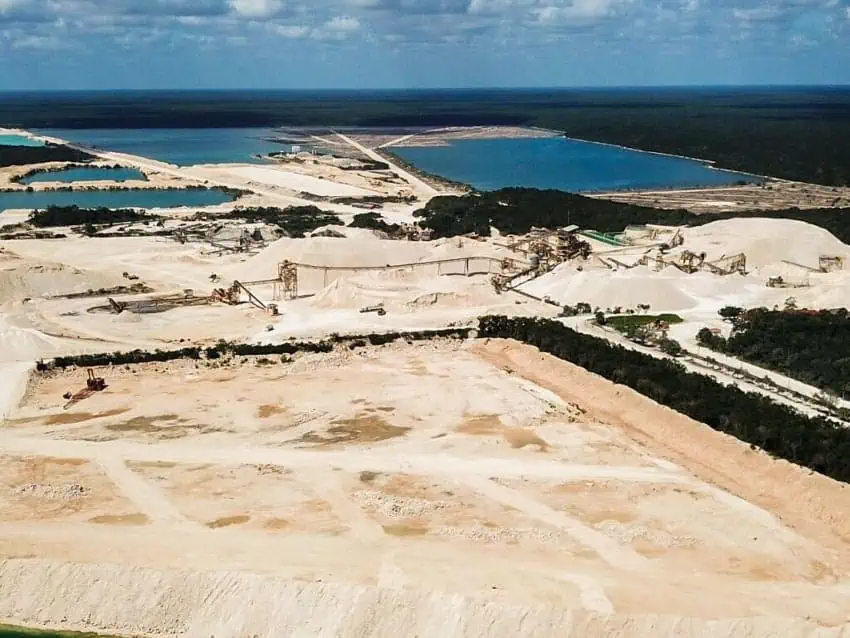 United States Secretary of State Antony Blinken subsequently said that Mexican authorities' takeover of the property could have a "chilling effect" on future U.S. investment in Mexico.
López Obrador has maintained a dispute with Vulcan for years, and has accused it of "ecocide" on the Quintana Roo coast. His government last year shut down its limestone gravel quarry for having allegedly "extracted or exported stone without approval," according to an Associated Press report.
The president needs Vulcan's dock to get cement, crushed stone and other materials into the area for the construction of the Maya Train railroad, AP said in March.
Vulcan has sought US $1.5 billion in compensation for the closure of its quarry, arguing that it had all the required permits to operate it and export the extracted gravel.
In July, López Obrador said that the Finance Ministry had appraised the company's 2,400-hectare property at 6.5 billion pesos and asserted that Vulcan "shouldn't reject the offer we're making."
The amount offered by the government is well below a US $1.9 billion valuation included in papers filed by Vulcan before an international arbitration panel.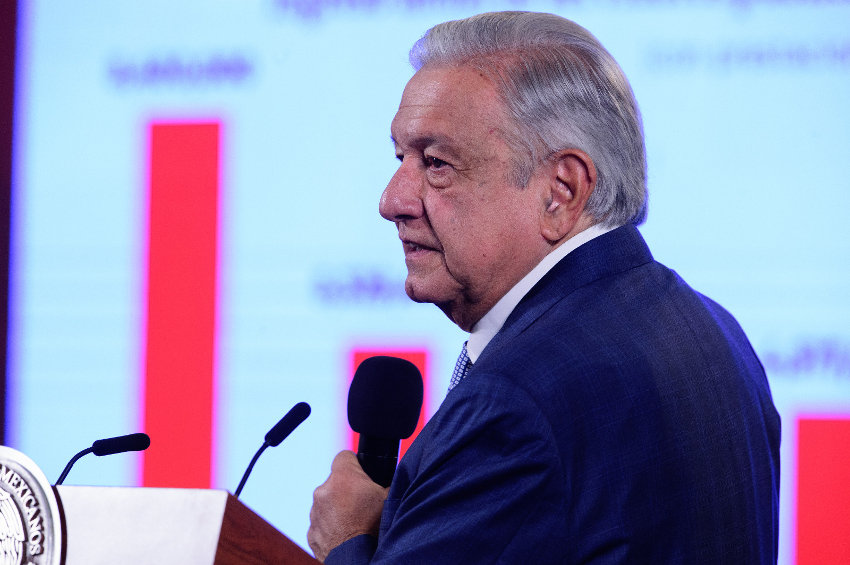 On Friday, López Obrador said that Vulcan wants to continue extracting gravel from its Quintana Roo quarry. The quarry is "destroying the jungle," he said, apparently referring to both trees and mangroves.
"They were wrongfully given permission [by previous authorities] to exploit this material, this gravel that is taken away to improve highways in the United States. But we're talking about Quintana Roo, the north of Quintana Roo, the Riviera Maya, one of the most beautiful places in the world, and they have this bank of material there," López Obrador said.
"It's destruction of the environment. … This [permit] was granted by [former president] Salinas and then reaffirmed with [ex-president] Zedillo and it continued," he said.
López Obrador said that he had personally seen that work at the quarry had continued after his government shut it down.
"I suddenly found out that they had returned to excavate and that they only stopped when I went there. When I went to supervise the Maya Train on weekends, they stopped. But they didn't imagine that I was going to go there on a Tuesday, a Wednesday, and I passed by and I saw despicable deceit, I saw that they continued to destroy [the environment], continued blowing things up," he said.
López Obrador questioned why Vulcan didn't have a quarry in Florida rather than Mexico, before asserting that the government couldn't pay more for the property than the appraised amount of "6-7 billion pesos" because to do so would be "an act of corruption."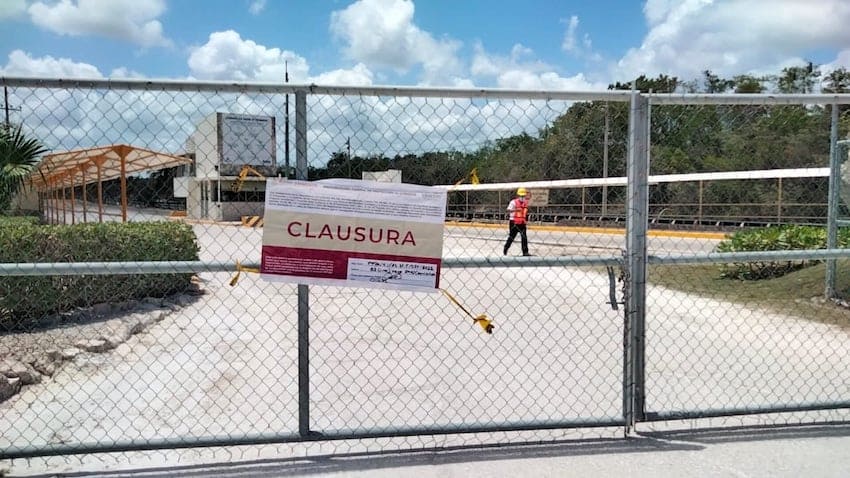 He said that Vulcan doesn't want to sell because it wants to resume activity at the quarry after he leaves office in 2024.
"But I want to tell all Mexicans that I won't leave without resolving this and the best way to resolve it is by declaring everything a natural protected area and paying them the corresponding compensation in accordance with the law," López Obrador said.
"It's simply declared a natural protected area by decree. If there's no response from them, if they don't want to help, that will be the decision," he said.
López Obrador said he didn't anticipate problems with the U.S. government because President Biden "is respectful of our decisions."
He also said that Vulcan is saying that it will use the North American free trade agreement, the USMCA, to defend itself, but asserted that all he is doing is abiding by the three-way pact.
"There is a clause in the agreement that says governments are obliged to not destroy territory, to look after the environment," he said.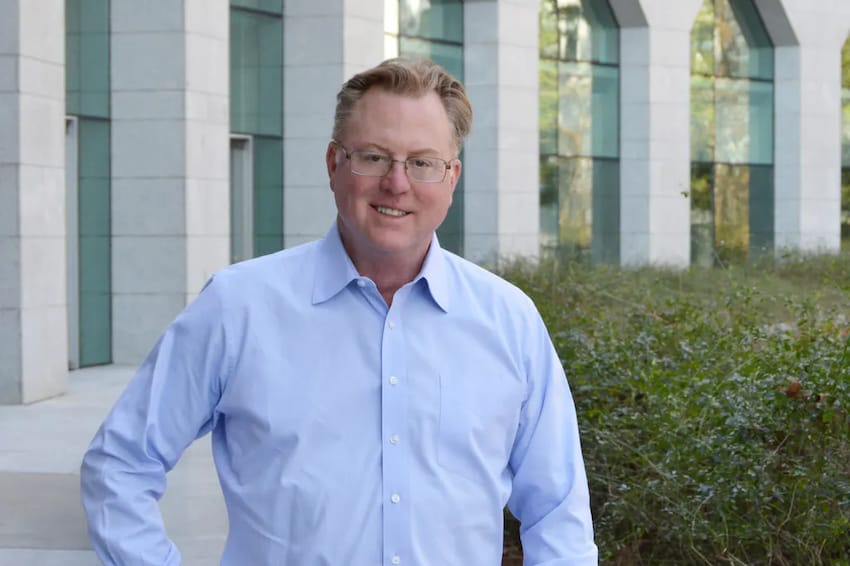 In his letter, Hill said that "the mistreatment we have received from President López Obrador and his administration is inconsistent with our environmental and social track record, is contrary to Mexican and U.S. rhetoric regarding cross-border relations, and should send a chilling message to other U.S. companies considering nearshoring strategies [in Mexico]."
"Vulcan is open to engaging in dialogue with Mexico to seek a fair, well-balanced solution and we will continue to follow the formal arbitration process," he said.
Whether a mutually agreeable resolution can be reached remains to be seen, but the chances of that occurring currently appear to be slim.
With reports from Bloomberg