The unveiling of Ann Marie Jackson's latest work, "The Broken Hummingbird," marked an extraordinary literary event in the city of San Miguel de Allende. This captivating novel delves into the depths of a mother's love, transcending all boundaries, in a world where the haunting specter of domestic violence casts a long shadow over every stratum of society.
The launch was an evening of art and community engagement held at Casa Proserpina. The event included a reading, music by the local band Hot Tamales and personalized book signings by the author.
With a vivid and colorful intensity, Ann Marie offers a raw and unvarnished portrayal of San Miguel de Allende, capturing the essence of its remarkable traditions and the rich tapestry of a community composed of individuals from every corner of the globe. Within this narrative, she also delves into the excruciating pain of loss, a theme that resonates deeply within the human experience. "The Broken Hummingbird" is a novel that pierces the soul, inviting readers to feel its narrative with every fiber of their being.
"The Broken Hummingbird" tells the story of Jane, a woman grappling with a crumbling marriage and the looming threat of a custody battle, her deepest fear. In an audacious move, she persuades her husband, Kevin, to break free from the suffocating pressures of New York, which include her high-stress job and an affair that nearly came to fruition. Her grand hope, like many others who move in the hopes of starting over, is that relocating will provide the remedy needed to heal their fractured family.
San Miguel de Allende becomes the backdrop for this journey, where she and her young sons find solace and adventure, even as Kevin's simmering resentment threatens to overshadow their newfound happiness. Jane forges bonds with a circle of women, and extends her help to two young girls who remind her of the brother she abandoned when her parents went through a painful divorce. However, as she witnesses the violence surrounding these girls, her once-vivid dreams take on a dark and unsettling hue, possibly guided by a hummingbird messenger from the great beyond.
Ann Marie, as both a woman and an activist, adds her unique perspective to the tapestry of her storytelling. She identifies herself as a mother and an immigrant to Mexico, and she unapologetically uses her writing as a vehicle for change, – sometimes as a form of therapy – and as a means of expressing herself and forging connections with her audience.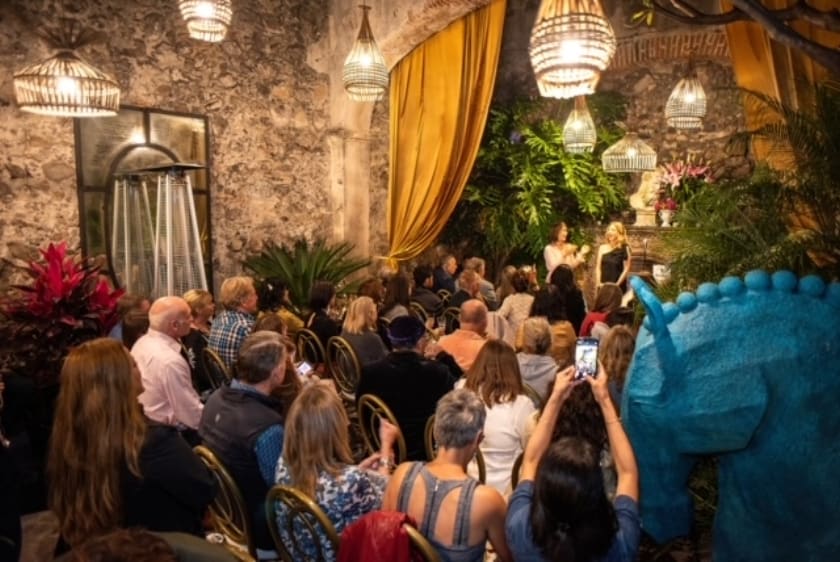 Ann Marie's involvement in the San Miguel de Allende community is substantial, and she actively collaborates with nonprofit organizations dedicated to improving the lives of women and children. Additionally, she works alongside advocates who raise their voices against violence directed at women. In a beautiful demonstration of her commitment to the local community, Ann Marie has pledged that a portion of the proceeds from "The Broken Hummingbird" will be donated to two non-profit organizations in San Miguel de Allende: Mano Amiga and Casita Linda, enhancing the book's impact by contributing to the welfare of those in need.
"The Broken Hummingbird" is not just a literary work; it is a profound exploration of the human experience, illuminated by Ann Marie's unique vantage point as a woman, activist, mother, and immigrant. It's a novel that promises to resonate deeply with readers, invoking a range of emotions and thoughts that will linger long after the final page is turned.
Camila Sánchez Bolaño is a journalist, feminist, bookseller, lecturer, and cultural promoter and is Editor in Chief of Newsweek en Español magazine.