The challenge of the 21st century is how to convert over a century of audio, video, text and more into digital formats before it is too late.
In the thick of this for Mexico's National Institute of Indigenous People (INPI) is head archivist Octavio Murillo Álvarez de la Cadena and his staff, who say that their work is particularly important because "Indigenous peoples have been historically marginalized," not to mention that many Indigenous cultures are threatened with disappearing or complete assimilation.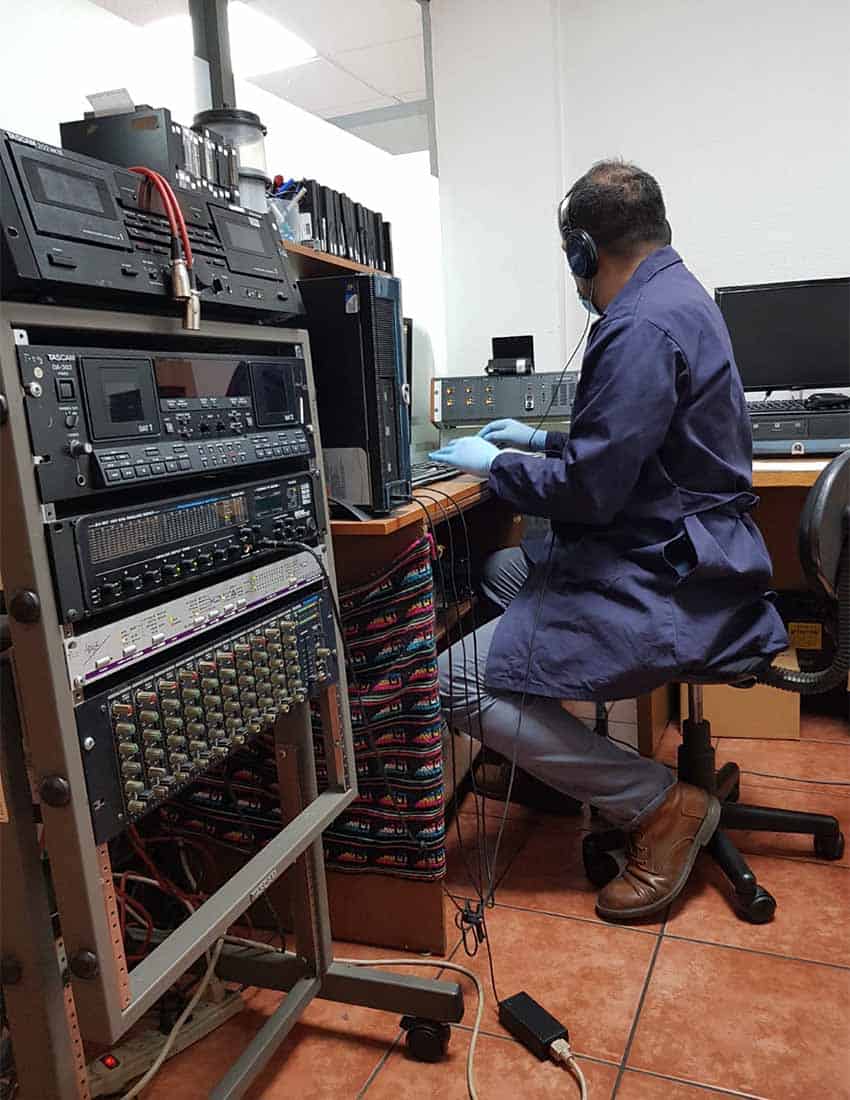 In total, INPI has a collection of over 520,000 non-digital items, which not only includes multimedia but also an important collection of handcrafts. 
That collection today exists in analog mediums: 
The earliest multimedia comes from the 19th century, almost all recorded by foreigners who took advantage of then-new technologies to record Mexico and its Indigenous people.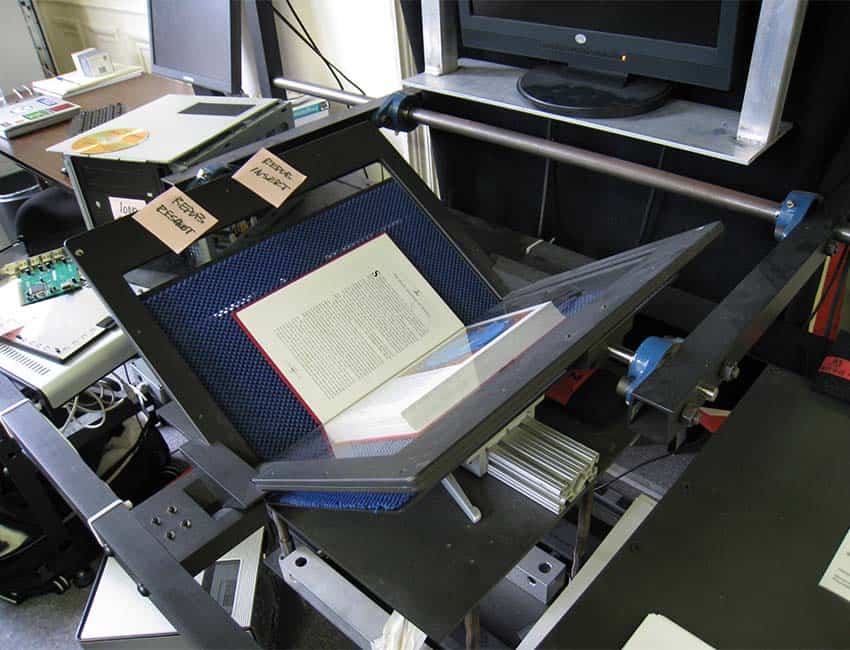 Mexico would not consider doing the same in any systematic way until after the Mexican Revolution, when the government sought to create a new identity for the country that acknowledged both its European and Indigenous heritage. 
This mexicanidad, or Mexicanness, has been an important concept since but not without problems: under the term indígenismo, federal authorities worked to reconcile conflicting ideals of preserving traditional communities with integrating them into the wider Mexican society.
But indígenismo also inspired a wide array of documentation efforts using new and old technologies. Originally, these efforts were scattered among different bureaucracies, and not always with the interests of the Indigenous peoples paramount. This began to change with the founding of the National Indigenista Institute in 1948, and its Ethnographic Audiovisual Archive (AEA). By the end of the century, it would evolve into INPI and its various archives.
INPI has embraced digitization for many of the same reasons that other institutions all over the world have — less handling of delicate materials, faster and easier consultation and greater accessibility by the public and international scholars.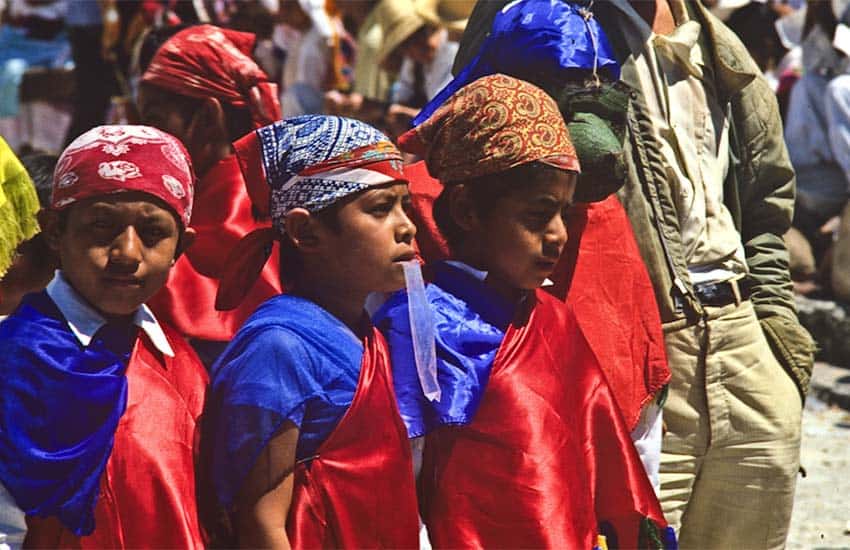 INPI is also experiencing many of the same successes and challenges institutions in other countries have: digitization, despite its simplistic concept (to create electronic copies) presents a number of technical challenges. 
The fragility and degradation of many analog objects necessitate investment in highly-specialized equipment and training for staff for the initial transfer, The creation of new systems and procedures and maintenance of digital files.
Next is the sheer volume of files. Limits on time and money means that decisions have to be made as to what gets digitized and how quickly. Most considerations are familiar: age and condition of originals, their importance to INPI's mission and who created them. INPI is fortunate to have in-house experts for each of its archives as well as access to outside help. 
But INPI has considerations that other institutions may not. One carryover is a history of censorship in the Mexican government, as well as making and using archives for political purposes. Unlike the U.S., cultural materials created by the Mexican government are not automatically in the public domain, precisely to keep some control over how material is used. Digitization is unlikely to change this.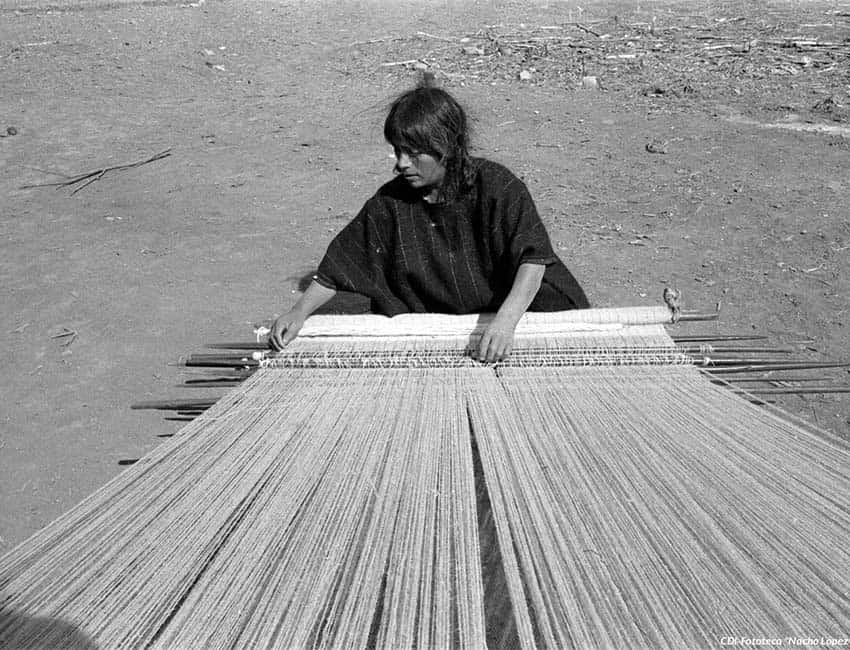 Politics is an extremely important part of how the archive is managed, including when it comes to digitization, says Murillo. Because of a problematic history between Mexico City and Indigenous and Afro Mexican communities, it is important to involve feedback from them, especially since one of INPI's criteria for prioritization is how well a file or object "represents a marginalized group."
Consultation is facilitated by INPI's system of 23 radio stations all over the country. Run by local Indigenous communities, station staff also serve as intermediaries between Mexico City offices and peoples that INPI serves. 
Legal issues can include copyright, but INPI avoids many problems because it holds the authorship rights over most of this collection. Interestingly, Mexican law creates new rights for digital copies as derivative works. This means, for example, for a film shot in 1950, it is necessary to get permission from the author of the original as well as INPI as the converter to use the digitized file. 
More important is the notion of collective rights over cultural expressions. This is a fluid area in Mexican law right now, in part driven by controversies related to the use of images and more from marginalized peoples by both Mexicans and foreigners.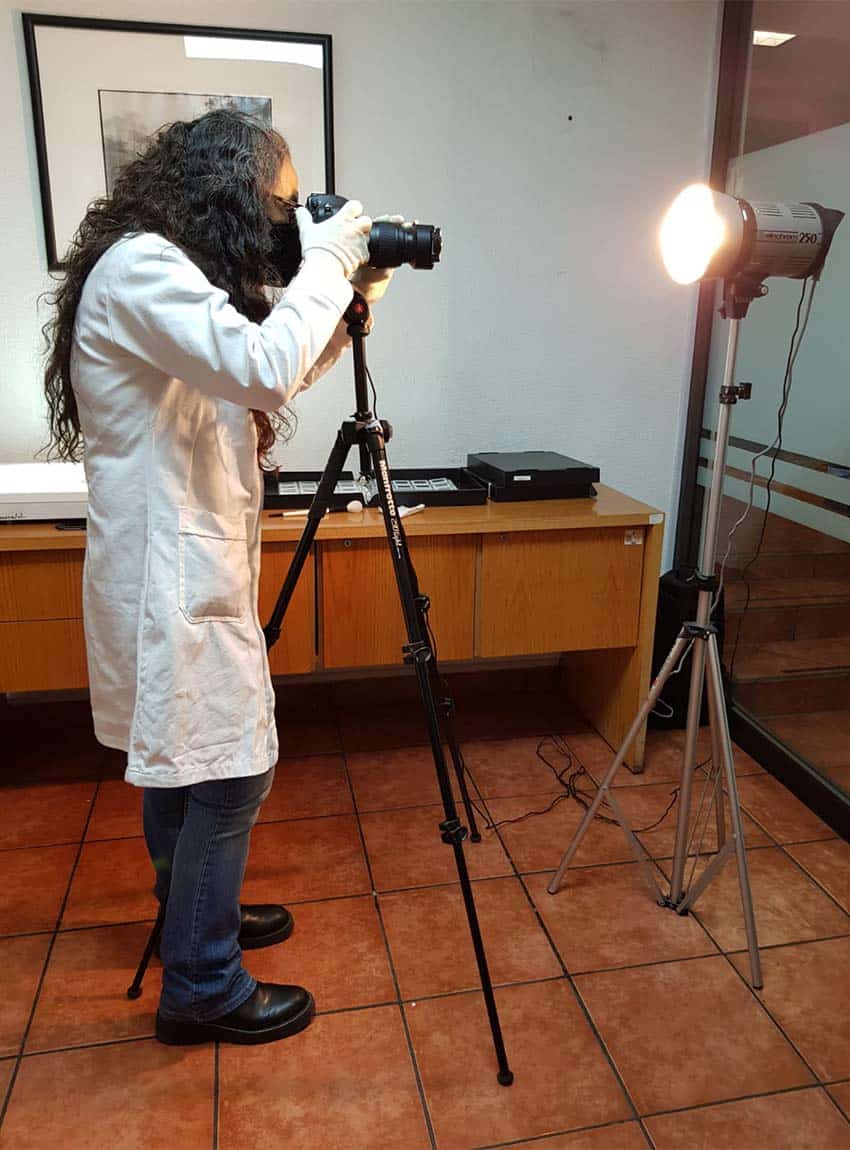 The last "political" issue is navigating the constantly changing bureaucratic and political tides that any cultural agency needs to do in order to get needed resources. Murillo and his staff's successes in this regard means that Mexico leads Latin America in digitizing its Indigenous heritage, having been able to get the basics needed for the work. 
This allows them to focus more on developing procedures and working out technical issues. Murillo still sees struggles ahead: many politicians see monies for cultural projects as a kind of "charity" rather than an investment, he says. 
But time is not on the side of preservation programs like these, and there is still a very good chance that records will be lost before they can be digitized. 
When I asked Murillo if INPI would consider offers from outside organizations to support his efforts, his answer was an unhesitant "absolutely."
Leigh Thelmadatter arrived in Mexico over 20 years ago and fell in love with the land and the culture in particular its handcrafts and art. She is the author of Mexican Cartonería: Paper, Paste and Fiesta (Schiffer 2019). Her culture column appears regularly on Mexico News Daily.