Chichén Itzá closed as protesters continue to block access
It has been eight days since protesters started blocking road access to Chichén Itzá, Yucatán's most important archaeological site and the most visited in Mexico.
"We are not against the government or the Maya Train. We are rebelling against the director of Chichén Itzá [Marco Antonio Santos Ramírez] and other members of his team who mistreat us, attack us, destroy our crafts, and prevent us from speaking Mayan," Xcalacoop commissioner Jeremías Cimé Ciau told EFE news agency. 
Xcalacoop is a town in the municipality of Tinum, Yucatán, which has joined the Indigenous communities of Pisté and San Felipe in the blockades. The protesters – whose numbers have reached up to 10,000 according to community leaders – told La Jornada Maya newspaper that no one from the National Institute of Anthropology and History (INAH) or the federal government has come forward to seek a solution to the problem.
Demonstrators include ejidatarios (communal land owners), tourist guides and artisans who have threatened to block more roads leading to the archaeological zone and even to the Maya Train, if authorities do not respond to their demands.
INAH has closed all access to the site, EFE news agency reported.  
Replicas of Michelangelo's David and La Pietà arrive at the Soumaya Museum 
A certified replica of Michelangelo's David has arrived at the Soumaya Museum in Mexico City, announced Arturo Elías Ayub, son-in-law of the museum's owner Carlos Slim, on Twitter.
"Have you seen the Three Kings' gift from the Carlos Slim Foundation for Mexican culture?" he posted on Saturday. "It's just arriving from Italy at the Soumaya Museum."
Así fue la travesía del "David" para llegar de Florencia a Ciudad de México.
Ven a conocer un mármol monumental en @ElMuseoSoumaya de #PlazaCarso.

👉🏼 Si te tomas una foto con él, compártela con nosotros con la etiqueta #ElDavidEnMéxico. pic.twitter.com/tE8xZUNKpd

— Museo Soumaya (@ElMuseoSoumaya) January 10, 2023
The replicas of David and La Pietà were sculpted by Italian artisans in Florence who have a history of working with marble since the 19th century. Ayub added that the works are "flawless" just like Michelangelo's originals, and were sculpted from the same Carrara marble. There are reportedly 30 full-size replicas of David found around the world.
The Soumaya Museum opened in 1994, housing a collection of European and Latin American art, and is named after Carlos Slim's late wife, Soumaya Domit. It is open every day from 10:20 a.m. to 6:30 p.m., and entry is free. 
"Sculpture and Time" showcases the ancient art of Oceania, America and Africa
An exhibit called "Sculpture and Time" explores the role that sculptural art played in ancient non-western societies at the National Museum of Anthropology and History (MNA), on display from now until Apr. 23.
The MNA collected a total of 106 pieces for the exhibit, 66 from the collections of the Quai Branly-Jacques Chirac Museum in Paris, including statues from Africa and Oceania. The remaining 40 pieces are Mexican: 37 come from the MNA, two from the collection of the Teotihuacán Archaeological Zone, and one from the National Museum of Popular Cultures.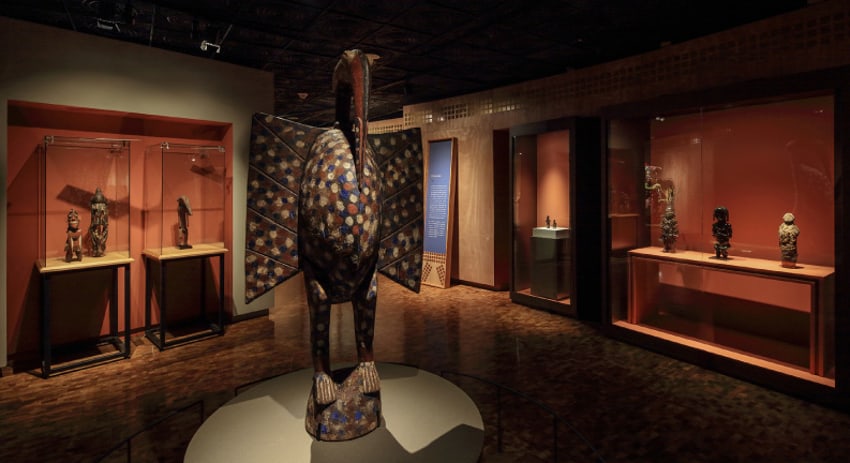 The exhibition is based on the differences between Western European cultures' sculptural art traditions and that of non-Western societies. In the former, sculpture portrays the individual, while in the latter, it expresses social character and has functions of collective identity.
The exhibit is open Tuesday to Sunday from 9 a.m. to 6 p.m. Entrance is free of charge. 
Two new members join the prestigious National College
Two new members of the Mexican honorary academy, the Colegio Nacional (National College), were announced on Jan. 9. Writer Cristina Rivera Garza and scientific researcher Carlos Coello Coello join the institution, established in 1943 and composed of renowned scientists, artists and writers. 
This brings the total to 35 members of the academy, of whom only eight are women. According to El País newspaper, the public institution is one of the most prestigious in the Spanish-speaking world and is dedicated to dissemination of work in the sciences, arts and humanities.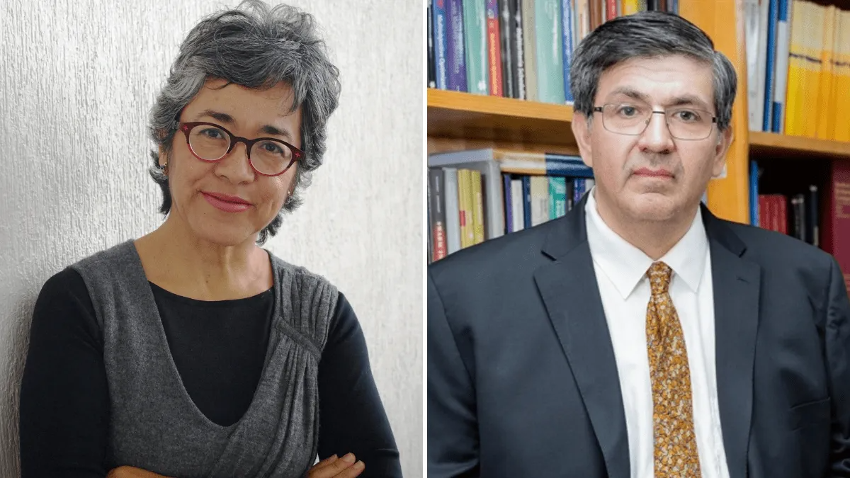 Chemist Eusebio Juaristi, current president of the college, said that writer Rivera Garza "will play an essential role to promote contemporary literature."
Rivera Garza's recent memoir "Liliana's Invincible Summer" has won numerous accolades and was just released in English. Juaristi noted that researcher Coello Coello "will be able to promote the understanding and development" of artificial intelligence in the country.
The College's rules mandate that it have up to 40 Mexican members of "recognized prestige and undoubted competence in their specialty." Artist Diego Rivera, philosopher Luis Villoro and writer Octavio Paz have been members of the institution, along with many other recognized thinkers in Mexico. The positions are held for life.
"Transverberaciones": visions of Saint Teresa of Ávila exhibit
"Transverberaciones", from the Latin term transverberatio referring to the mystical experience in which the heart is pierced by a supernatural fire, is the latest exhibit at the Ex Teresa Arte Actual Museum. The show seeks to provide a contemporary visual, sensory and aural interpretation of the spiritual experiences described by Saint Teresa of Ávila, poet and mystic of the 16th century.
This is the first solo exhibit by Mexican artist Ximena Labra, who created the pieces on exhibit for the museum so that they could be in dialogue with the architecture of the former convent.
Labra's work presents a transformed space, transverberated through an immersive journey, in which Saint Teresa's poetry materializes in sculptural, digital, pictorial and sound installations.  
Ex Teresa Arte Actual is open from 10 a.m. to 6 p.m. from Tuesday to Sunday, and "Transverberaciones" runs through Feb. 12. Entrance is free of charge. 
 With reports from Swiss Info, Milenio, Travesías, El País and INBAL.