To celebrate the 70th anniversary of Amalia Hernández's Folkloric Ballet, an outdoor exhibition has opened featuring 62 photographs from different moments of the dance company's history. The exhibition is displayed on the perimeter of Mexico City's Chapultepec Park, along Reforma Avenue.
Running through Aug. 11, the exhibition recounts the history of the dance company from its beginnings up through an 18-month halt due to COVID-19, after which dancers continued to perform while wearing face masks. The exhibition was curated by Viviana Basanta, the ballet company's artistic director, and Salvador López López, the company's general director and grandson of its founder.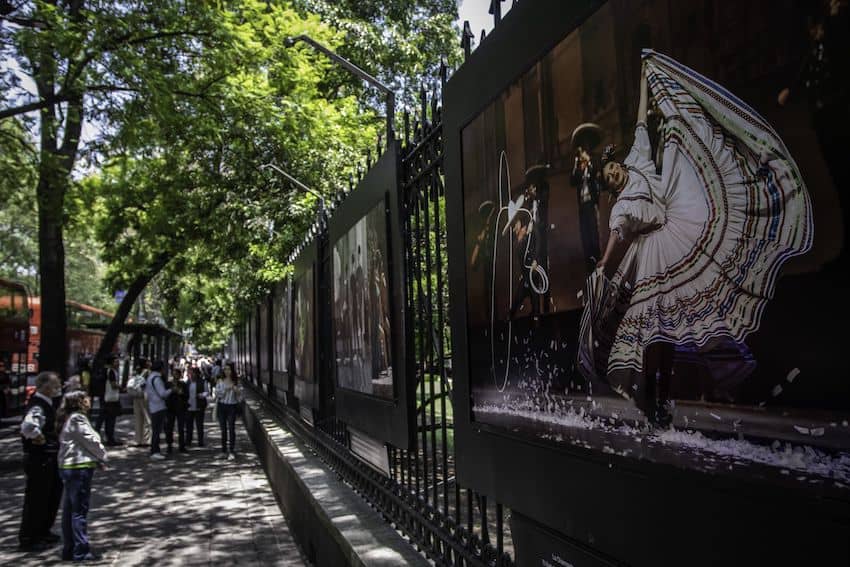 Several photographs show founder Amalia Hernández posing with personalities like John F. Kennedy and Jacqueline Kennedy, the Mexican muralist David Alfaro Siqueiros, the filmmaker Gabriel Figueroa and the Argentine singer-songwriter Facundo Cabral. 
Other pictures include posters from Amalia Hernández's career, costume designs, the first front page features that the international press devoted to the ballet, and the Fine Arts Medal awarded by the National Institute of Fine Arts and Literature for the ballet's 50th anniversary in 2002.
"Amalia Hernández was a Mexican woman who managed to immerse herself in the customs of a region and translate its emotions," López said in his inaugural speech. "She turned legends into stories and dances into emotions of infinite colors […] and transcended the whole world by managing to show the essence of our cultural wealth," López added.
As a choreographer and dancer, Hernández drew inspiration by studying and recovering the history, legends, religions and typical costumes of Mexico's different cultures.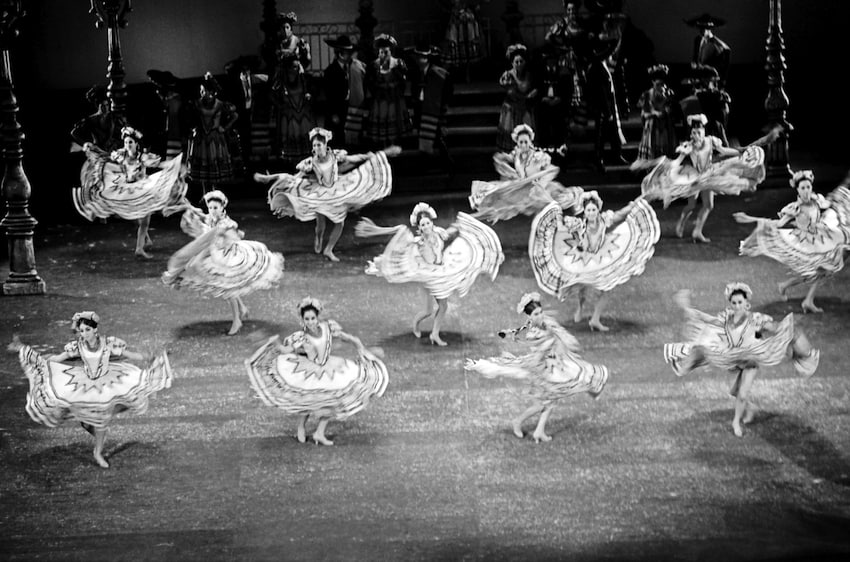 The cultural wealth of the dances earned the company international recognition as the world's best dance group in 1961 at the Festival of Nations in Paris, France, and the Tiffany for Lifetime Achievement Award in New York in 1992.  
Starting in 1959, the company has performed without interruption (except during the COVID-19 pandemic) every Sunday, and later every Wednesday, at the Palacio de Bellas Artes in Mexico City. 
With reports from Cultura Cdmx and Chilango