In the world of music, where genres and styles continually blend, one artist stands out for his commitment to celebrating his diverse heritage through the universal language of music. Mexico News Daily had the privilege of speaking with Llewellyn Sánchez-Werner, a remarkable Mexican-American artist whose multifaceted background has shaped his journey as a musician, composer and advocate for the healing power of music.
Born into a rich tapestry of cultural influences, Llewellyn's story begins with his mixed heritage, a true reflection of the American melting pot. "I have a very mixed heritage; my mom was born in Guadalajara. She moved to the U.S. when she was seven with her big family. My dad was born in the U.S. His background is Welsh, German, Polish, and Jewish. I was born in California and moved when I was nine to New York. So I have such a wonderful big family who gave me a rich experience growing up."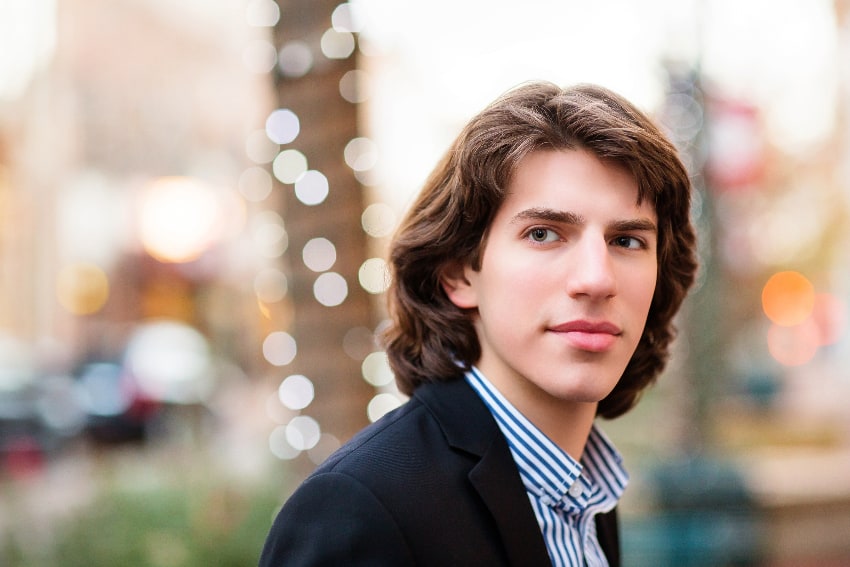 This diverse upbringing laid the foundation for a unique artistic journey. As a musician,  conductor and composer, Llewellyn has traversed five continents with his performances, connecting people from different backgrounds through the healing power of music. His passion for music as a bridge between cultures is palpable. "I care a lot about arts advocacy and what can be done to bridge different people with different ideas through the healing power of music," he emphasizes.
But how does his mixed heritage influence his music, you might wonder? His response is as enlightening as it is inspiring. "I think that music serves as a wonderful ambassador. I think that when people look at not just music but the arts, when people look at murals, Diego Rivera and Siqueiros, or when they read wonderful literature when they hear vibrant music, they can't help but just understand better a culture that otherwise might feel too foreign or too exotic to them."
Embracing his classical musician roots, he draws inspiration from legendary Mexican composers like Manuel Ponce and Carlos Chávez, who skillfully wove together Mexican folk traditions, Indigenous influences and classical elements. "Incorporating some of that music in my performing makes me happy. I put it next to other composers from around the world and take it with me worldwide. I'm taking Mexico with me wherever I go."
His efforts to showcase this fusion of cultural elements have been warmly received worldwide. "I like to look at humanity at its best because it's so easy sometimes to look at it at its worst. So, I think at its best, people are curious, imaginative and empathetic. And as long as it's presented correctly, I think people always appreciate it very much," he shares.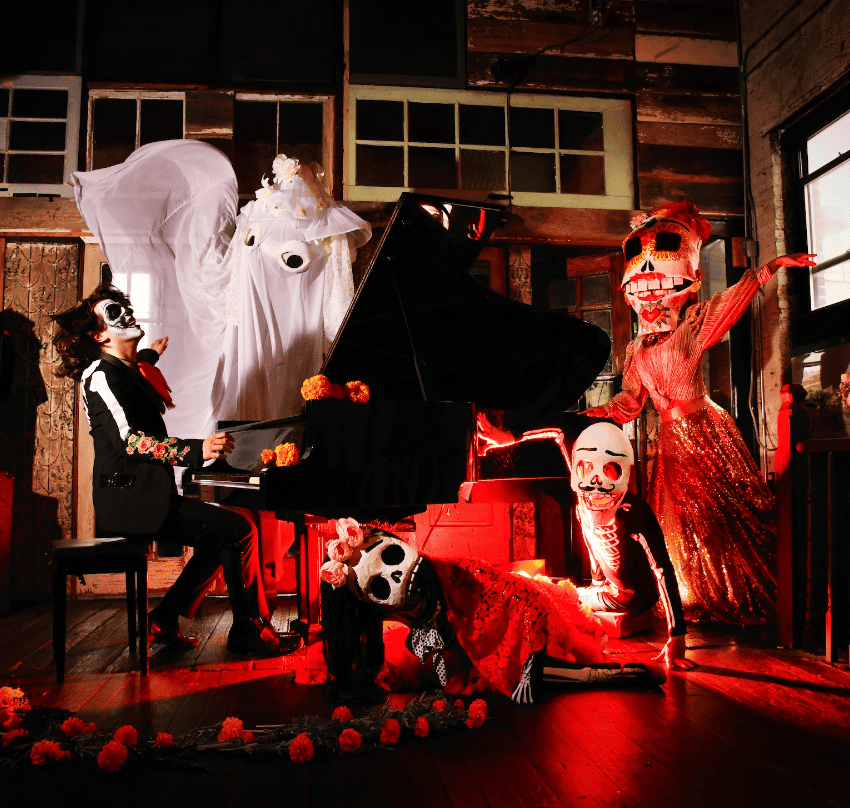 His musical journey began at the tender age of two, thanks to his mother's encouragement and his own unwavering fascination with the piano. "I started playing when I was two. So I owe it to my mom," he recalls. "I was obsessed with it. I wanted to know more. So she wanted to get me lessons, but nobody wanted to teach a two-year-old, right?"
Determined to nurture his talent, she found a teacher willing to teach her. Then, she would teach Llewellyn herself. Llewellyn began to feel a more profound commitment to music as his life's calling during his early teenage years. "I think along the way, especially in my early teens, I began to feel a deeper commitment; this is how I wanted to contribute to society. This is really what I wanted to do for my whole life until I'm 100 years old," he reflects.
Llewellyn's commitment to music has led him to create breathtaking multidisciplinary shows, such as the upcoming Día de Muertos celebration in Brooklyn. "It's going to be at the Brooklyn Art House. And the idea is to celebrate the Día de Muertos," he excitedly shares. The performance promises an immersive experience that combines piano music with choreography, shadow puppetry, narration, and an "ofrenda" (altar) centered around the rich cultural tapestry of Día de Muertos. The goal is to offer audiences a deeper understanding of the holiday beyond its macabre associations. "It will be one hour of this action-packed music from beginning to end. A lot of energy, excitement and a fair bit of tenderness as well," he adds.
Creating this kind of multidisciplinary show presents unique challenges, he acknowledges, but he approaches them with enthusiasm and "cautious arranging." "But the thing is, the piano, with its 88 keys and many voices, there's so much that can be done. We really can create the sound of an orchestra with just this instrument. It's very deep, light, rich, colorful and so much can be done."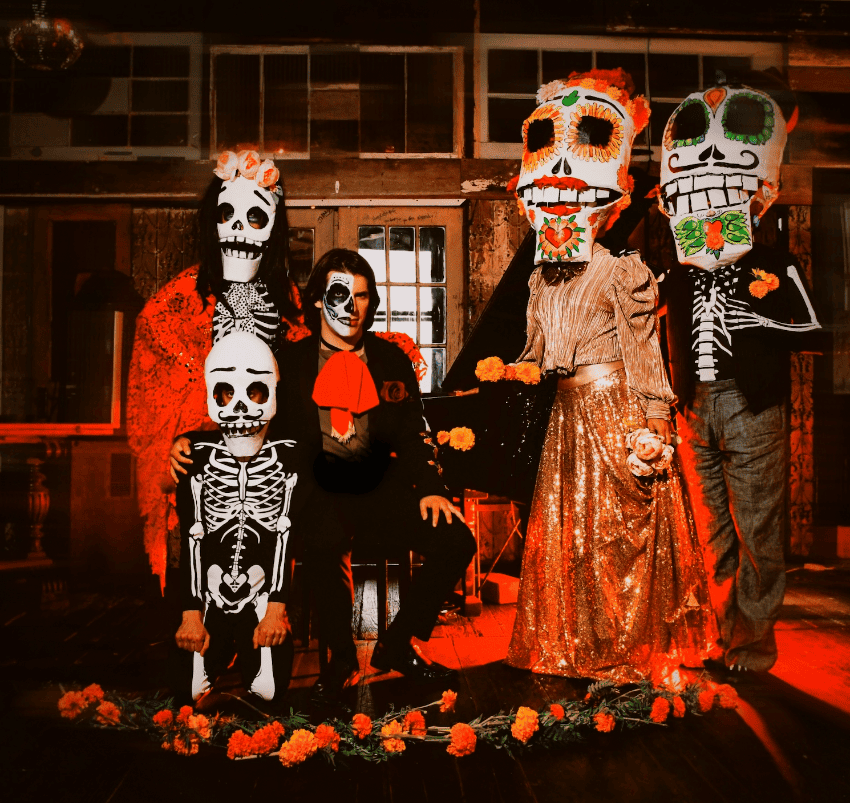 His commitment to these projects extends beyond the realm of art. Llewellyn views music as a powerful tool for bridging divides and fostering unity: he draws inspiration from stories like Israelis and Palestinians playing together in an orchestra or Leonard Bernstein's historic performance of Beethoven's Ninth Symphony in Berlin. "I care a lot about projects like this because there's enough music literature to last two or three lifetimes," he passionately states. "I'm thrilled performing it and reaching people. But the thing is, I'm inspired by certain stories that I've heard from the past. Like Barenboim, having Israelis and Palestinians playing the same orchestra with the West-Eastern Divan Orchestra or the idea that Leonard Bernstein conducted Beethoven's Ninth Symphony with all of its themes of brotherhood and unity on both sides of the Berlin Wall right before it came down."
As our interview ends, his enthusiasm for music, culture and the power of art to unite shines through. He looks forward to returning to Mexico, where his roots run deep and sharing his passion for music with the world. "I very much hope to play there more in the next season. Absolutely," he says, emphasizing his desire to bring people closer to Mexican culture and challenge biases.
In an ever-diverse world, artists like Llewellyn Sánchez-Werner remind us of music's profound impact in fostering understanding, empathy and unity among people from all walks of life. As he continues to share his music and heritage, his journey inspires us all – a testament to the enduring power of art to transcend borders and bring people together.
Camila Sánchez Bolaño is a journalist, feminist, bookseller, lecturer, and cultural promoter and is Editor in Chief of Newsweek en Español magazine and Features Editor of Mexico News Daily.