For all the hype about "Aztec gold" in Disney's Pirates of the Caribbean, Mexico's classic measure of wealth has been silver — and it may be its future. 
Prized equally on both sides of the Atlantic, Tenochtitlán overlords demanded the metal as tribute from places like Taxco, Guerrero, long before the Spanish arrived.
When conquistador Hernán Cortés entered the capital, Moctezuma hoped to placate him with gifts, including large quantities of gold and silver. However, the strategy backfired, making the Spanish more determined to take over.
Although Mexico did (and does) have gold, its vast deposits of silver have been central to its history and economy since. 
Mexico's first boom in silver production ran from 1555 to 1580 as the Spanish rapidly ventured out from Mexico City to establish mines in places well-known today: Taxco, Guanajuato, San Luis Potosí, Zacatecas, etc. They were often guided by the local indigenous people. A get-rich-quick mentality meant that other economic activities in Mexico would develop slower.
Lacking machinery, the Spanish pressed the indigenous people for backbreaking digging, but they did introduce more-efficient mercury refining. The Spanish crown got miners coming and going — Spain was the only reliable source of mercury, plus miners had to pay a percentage of the refined silver.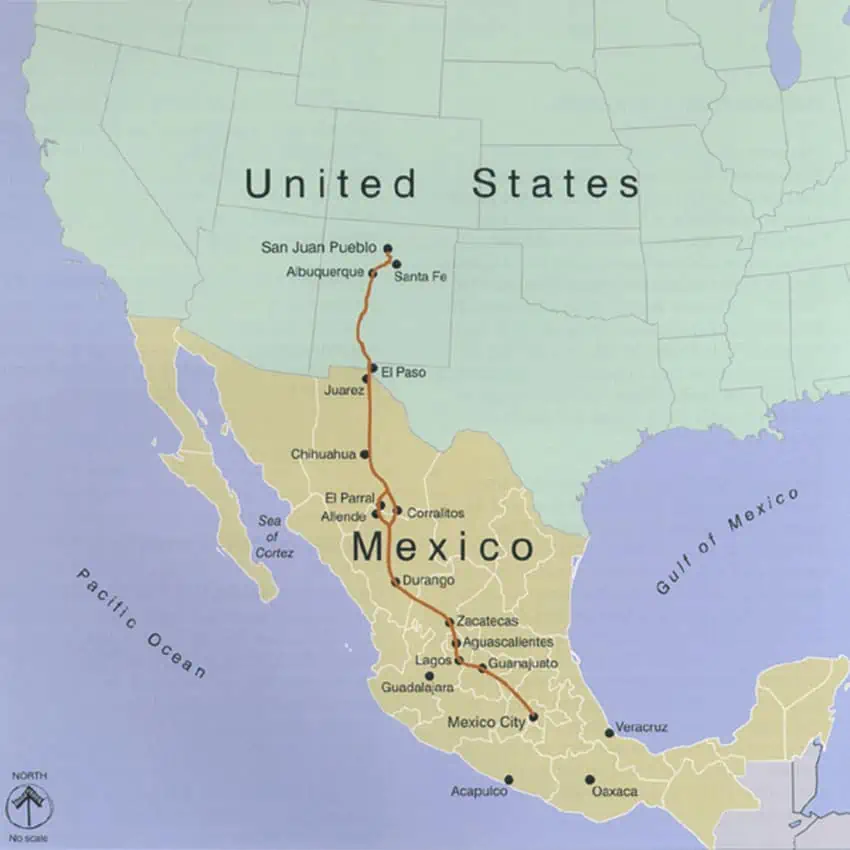 As Mexico produced far more silver than it could possibly use, the metal became the basis of currency here, in Spain and even some other parts of the world. The first colonial money was the real, later the peso, both originally set up as units of silver. 
With the easy-to-reach deposits exhausted, mining waned but never ended through the rest of the colonial period. When reachable ore was depleted, some mining towns like Guanajuato survived, and even thrived, as commercial centers on main highways. But much of mountainous Mexico is dotted with former mining towns that still struggle today. 
The silver flowing eastward over the Caribbean was a huge attraction for Europeans who either did not find precious metal outside of Spanish America or could not establish large colonies. Piracy thrived, with isolated islands and the coast providing certain Englishmen, French and Dutch refuge, which is one reason why these languages can be found in various parts of the Caribbean. 
Mexico's independence freed its mining from Spanish control but did not resolve its technological or economic issues. The century is marked by civil war and invasions, which made large-scale mining almost impossible. 
Despite its serious faults, the dictatorship of Porfirio Díaz in the last decades brought stability and foreign investment in heavy mining machinery. Supposedly depleted mines were reworked farther downwards, and new mines were opened. This second major boom would last into the Mexican Revolution and made its mark culturally in places like Pachuca, Hidalgo.
Silver was the country's most important mining export until the discovery of oil, most being sold to the U.S. and Europe. Today, Mexico is still the world's main exporter, producing over 135 million ounces of refined silver in 2022.
Most of Mexico's mining continues to be done by foreign companies: U.S. and Canadian firms have technologies to dig even deeper and refine silver from old slag heaps. Almost all this mining is done in the northwest, in states such as Sonora, Chihuahua, Coahuila, Durango and the main producer — Zacatecas. 
These operations are not without controversy. There are longstanding complaints that foreign companies do not respect Mexican laws regarding the environment and workers' rights. Communities near mines have clashed with both companies and the government.  
Geologist Sol Pérez Jiménez of of the National Autonomous University states simply that there is no such thing as environmentally friendly mining; it negatively impacts agriculture, water supplies and community health. 
Nonetheless, from 2010 to 2017, mining projects grew from 677 in 2010 to over 1,209 in 2022; 1,190 are foreign-operated.
With all this silver, it may be surprising that the peso is no longer backed by it. As late as the 1940s, 95% of money in Mexico was coins consisting of at least some silver content, but massive inflation in the 1980s prompted the government to mint and print money without it. 
Asociación Cívica Mexicana Pro Plata asserts that this makes Mexico too economically dependent on the dollar, and the organization advocates a return to a silver-backed peso. Business magnate Hugo Salinas Price agrees, saying that "the dollar is on its deathbed" and that silver and gold are crucial for Mexico in a tumultuous world.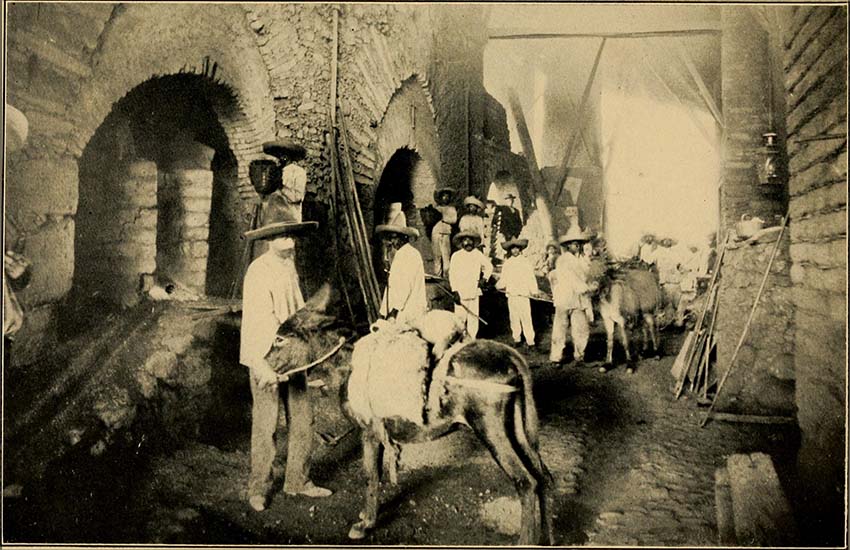 Silver is important to Mexico in at least one other way — tourism. Many Pueblos Mágicos in the mountains of central Mexico are former mining towns. During their boom years, impressive houses, churches and other structures were built, then later abandoned. The result is man-made charms located in natural scenery. Pueblos of this type include Mineral del Monte, Real del Monte, Tlalpujahua and Mapimí.
Several tourist routes connecting old mining towns with other attractions include those in the Sierra de la Cacachila in La Paz, Baja California Sur, and Taxco and Olinala in Guerrero. But the most important of these is Camino Real de Tierra Adentro, a UNESCO World Heritage Site. It connected major mining centers from Santa Fe, New Mexico, southward to Mexico City.
Even if the mines were good and done many years ago, there are towns that use their mining history to maintain a silverwork industry, especially in jewelry. The most famous case is Taxco, although, interestingly, their silverwork is a revival spurred by American William Spratling. 
Perhaps a better, thoroughly native tradition is Mazahua silver earrings from México state, which were originally made from coins saved by prospective grooms then served as "wedding rings."
Leigh Thelmadatter arrived in Mexico over 20 years ago and fell in love with the land and the culture in particular its handcrafts and art. She is the author of Mexican Cartonería: Paper, Paste and Fiesta (Schiffer 2019). Her culture column appears regularly on Mexico News Daily.