Over the weekend, thousands of people in Mexico City attended two parades inspired by the upcoming Day of the Dead festivities.
According to Mexico City Mayor Martí Batres, an impressive 650,000 people watched the parade of "alebrijes" on its path along Paseo de la Reforma to the Historic Center on Saturday, while another 60,000 spectators attended the parade of elegantly dressed skeletons, called "catrinas", on Sunday.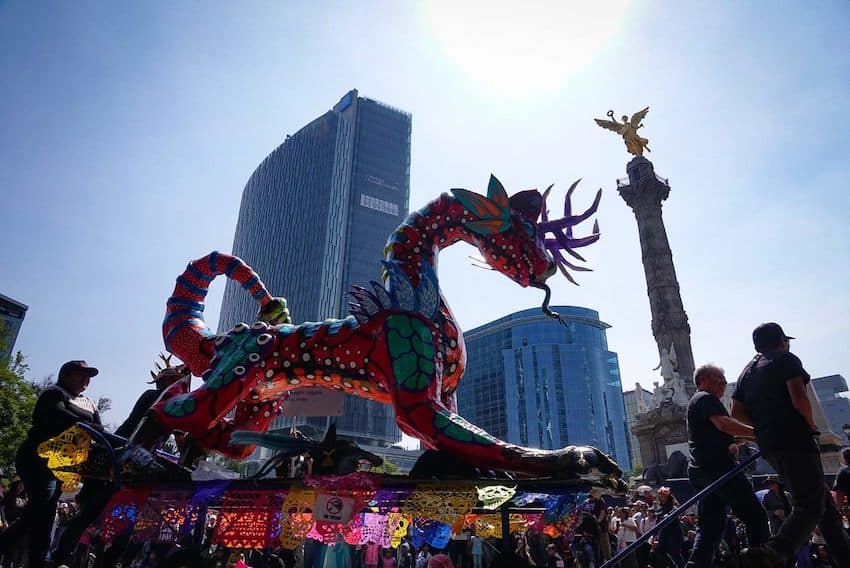 "Alebrijes" are brightly colored fantastical creatures, credited to artisan Pedro Linares in the 1930s, which are usually made of wood. 
The parade, organized by the Museum of Popular Art (MAP), featured a collection of 200 car-sized papier mache sculptures that have now been installed in a temporary exhibition along Paseo de la Reforma until Nov. 5.
At the "Catrinas" parade, over 250 professional makeup artists painted the faces of participants.
People of all ages attended the event, wearing colorful costumes, floral headbands and skull face makeup.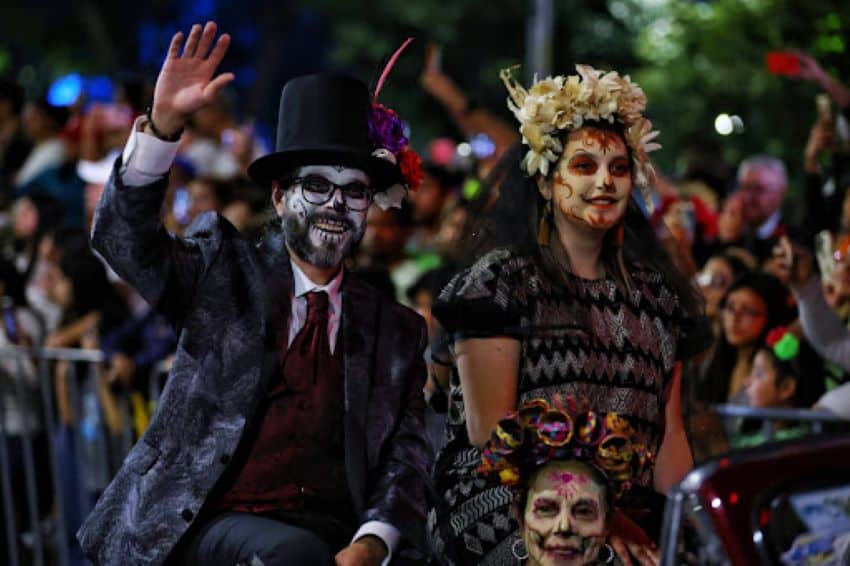 Even pets joined in, wearing skeleton costumes and floral motifs on their heads. 
"It is a unique event in the world," said a German tourist who traveled to Mexico City for the parades, quoted in newspaper El Universal.
"I recommend everyone experience it at least once in their life. The energy you feel is wow! It is incredible, Mexico and its traditions are incredible.
These events, among others that will take place in the city to celebrate Day of the Dead, are expected to generate over 11 billion pesos in revenue this year – 60% more than in 2022.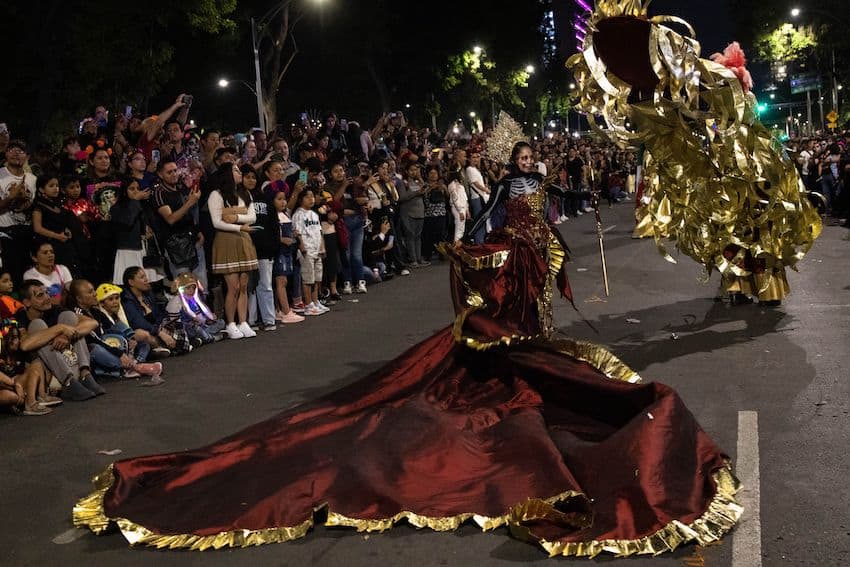 With reports from MSN, Infobae, El Universal and El Universal