Every July, Oaxaca plays host to one of the most significant and popular cultural festivals in Latin America. La Guelaguetza — a joyous celebration of the region's remarkably rich cultural heritage — sees thousands of people from Indigenous and regional communities across the state come together to celebrate their identity and traditions. 
What follows is a sensory extravaganza: swirling dancers, mouthwatering food, dreamlike clothing, tireless musicians, carnival-like street parades and infectious smiles are on show during every hour of the weeklong celebration.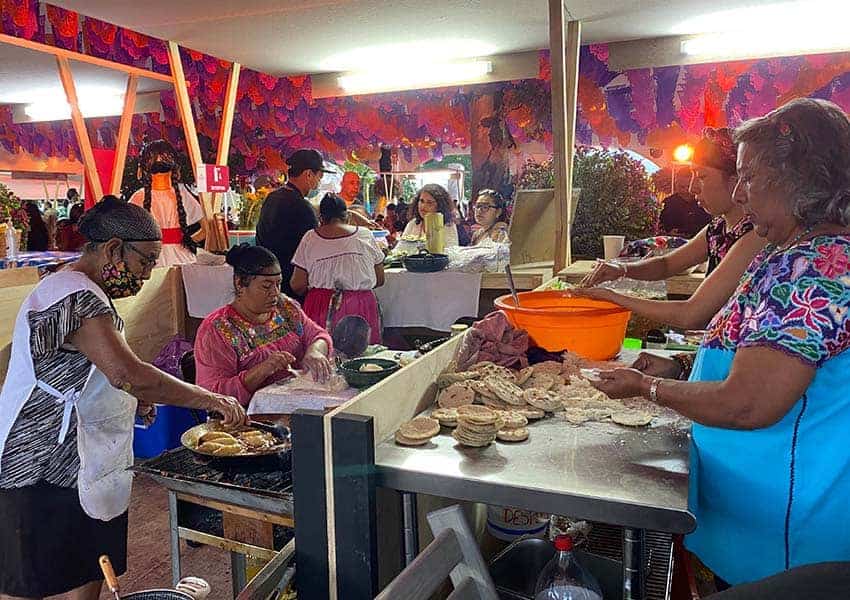 But behind the colorful parades lies the dedication of individuals, families and communities who spend much of the year preparing for the international spectacle. 
As the event grows every year, so does the responsibility of the communities to showcase the very best of their cultures. 
Dalia will have the responsibility of closing tonight's performance. She is one of the region's most prolific dancers. After a break that forced her to take time off from dancing, today will be her first performance in years. 
"I'm so excited to be dancing and performing again in front of huge crowds. I love the rush of excitement."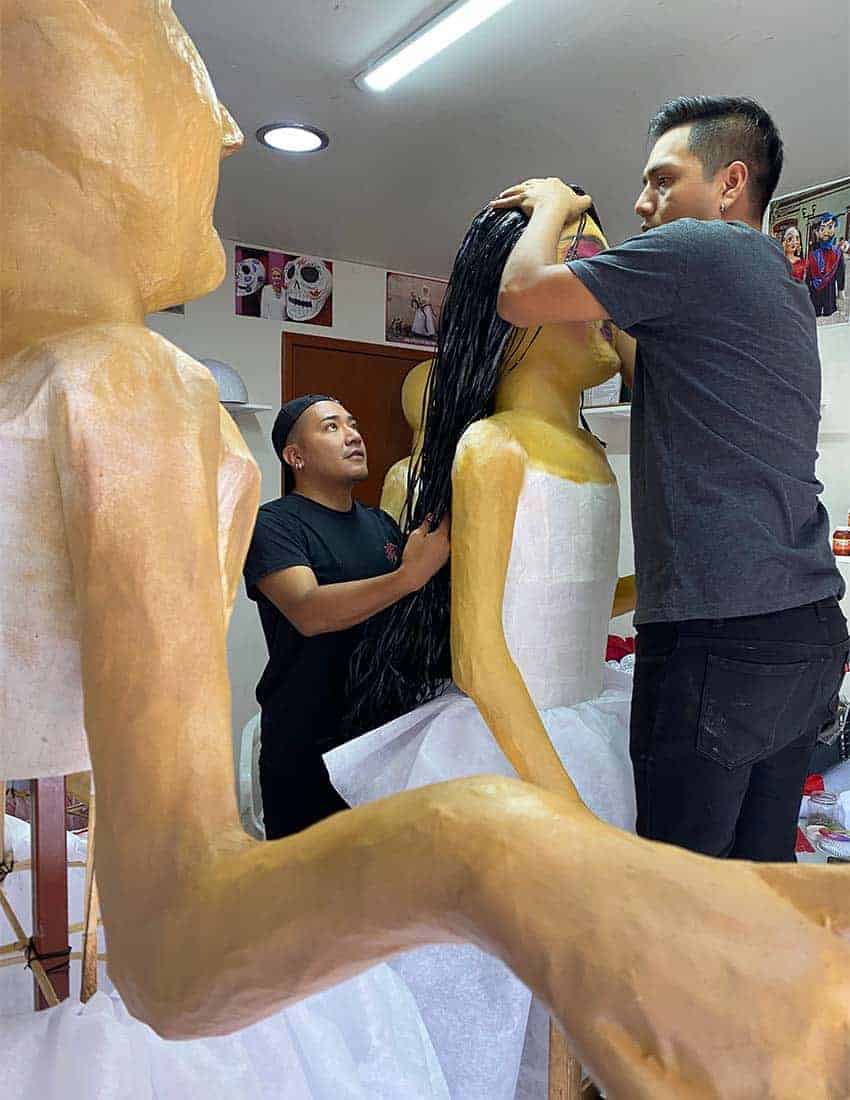 Despite her nerves, she happily finds time to help a younger performer fix their outfit before her show. 
On the other side of the city, two men put the finishing touches to one of 20 2-meter-tall figures they have made by hand. 
Artisan Anthony García prepares his 2-meter-tall figures for this year's Guelaguetza festivities.
Using just reeds and cardboard to create the figures, Anthony García, a 25-year-old artisan from the Trinidad de las Huertas region, tells us: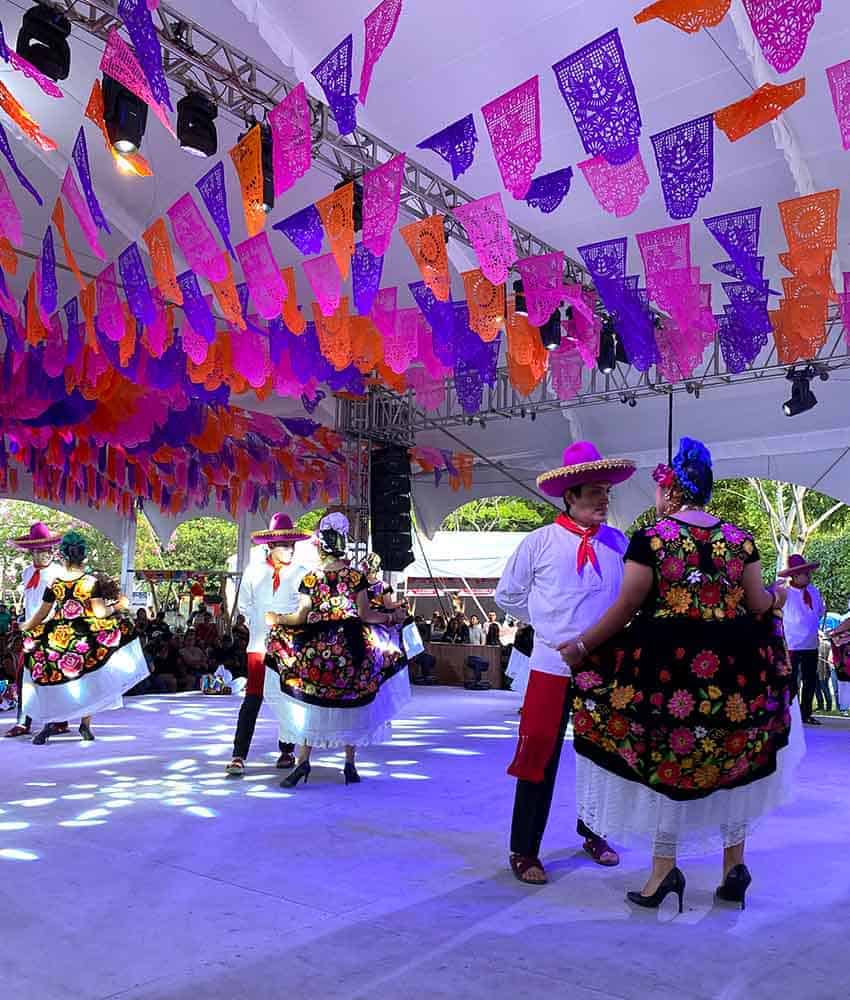 "We create eight different figures to showcase the identity of the eight regions of Oaxaca. Since I started dedicating my life to this craft 10 years ago, I've learnt a lot and take huge pride in each figure I make."
Later in the day, as the sun sets over the Cerro del Fortin, the highest geographical point in Oaxaca city, an elderly musician poses for a photo. He has been performing at the Guelaguetza since he was small, and will walk the same 100 steep steps to the Auditorio Guelaguetza as the sun rises tomorrow morning. 
In the sweltering midsummer weeks leading up to the Guelaguetza, the famous mosaic streets of Oaxaca feel quieter. There was a palpable sense of anticipation among the locals and the businesses readying themselves for the celebration. 
From the humble lone drummer to the 50-strong dancing troupes, each thread of preparation is being woven together to create the stunning tapestry of identity exhibited every year during La Guelaguetza.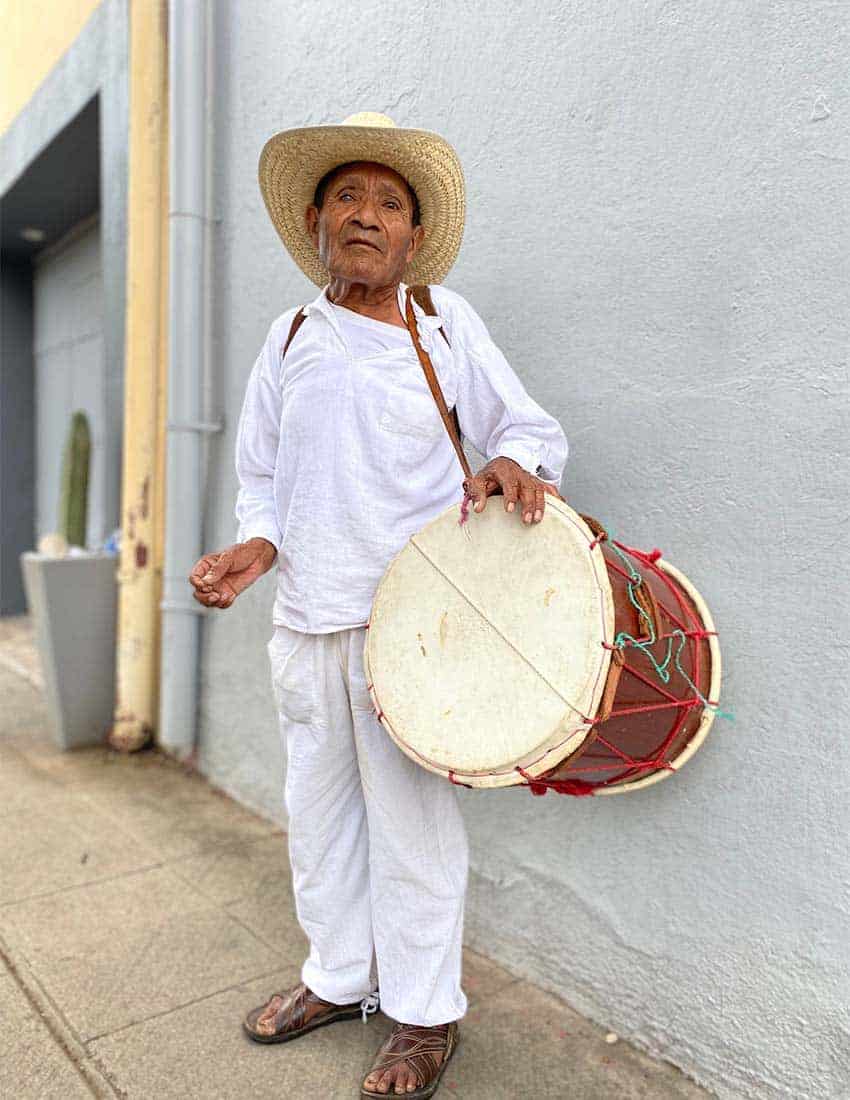 On the last day, la Guelaguetza always ends with a bang — literally: rows of 20 fireworks stations are set up for the final celebration: a spectacular fireworks display.
Mirja Vogel is an international photographer based in Oaxaca.
Gordon Cole-Schmidt is a public relations specialist and freelance journalist, advising and writing on companies and issues across multi-national communication programs.