The flag of Yucatán – once the symbol of the Republic of Yucatán – was "officially" raised for just the second time ever on Monday.
The only other time the bandera yucateca was officially raised was on March 16, 1841, at the Mérida Town Hall.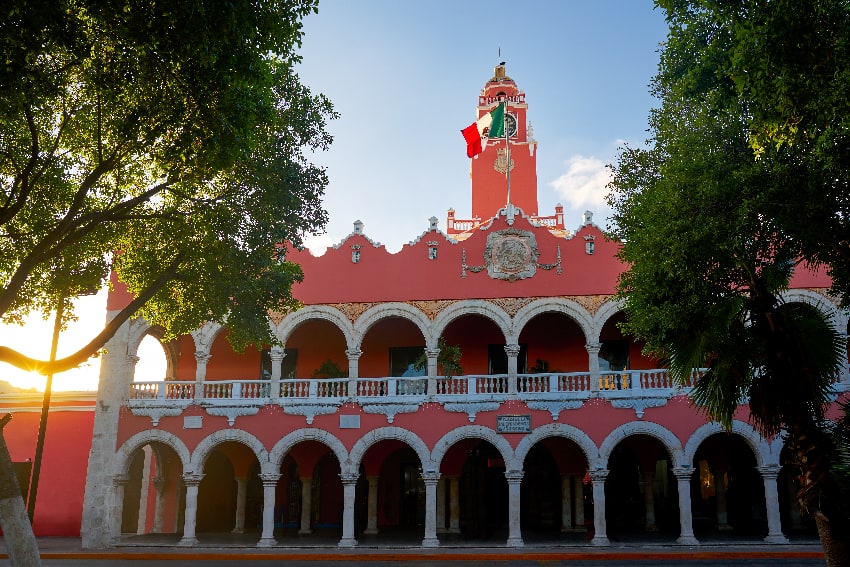 The Republic of Yucatán existed during two separate periods of the 19th century, covering the area where the modern day states of Yucatán, Campeche and Quintana Roo are located.
The first Republic of Yucatán lasted just over six months in 1823 before rejoining a newly independent Mexico, while the second republic – created due to opposition to the Centralist Government of Mexico – existed from 1841 to 1848.
On Monday morning, Governor Mauricio Vila and other local officials attended a ceremony  at which a Yucatán flag measuring 24.5 meters in length and 14.5 meters in width was raised on Mérida's "monumental flagpole," located in the north of the Yucatán capital.
"For the first time since 1841, we carried out the official raising of the flag of Yucatán," Vila said on social media.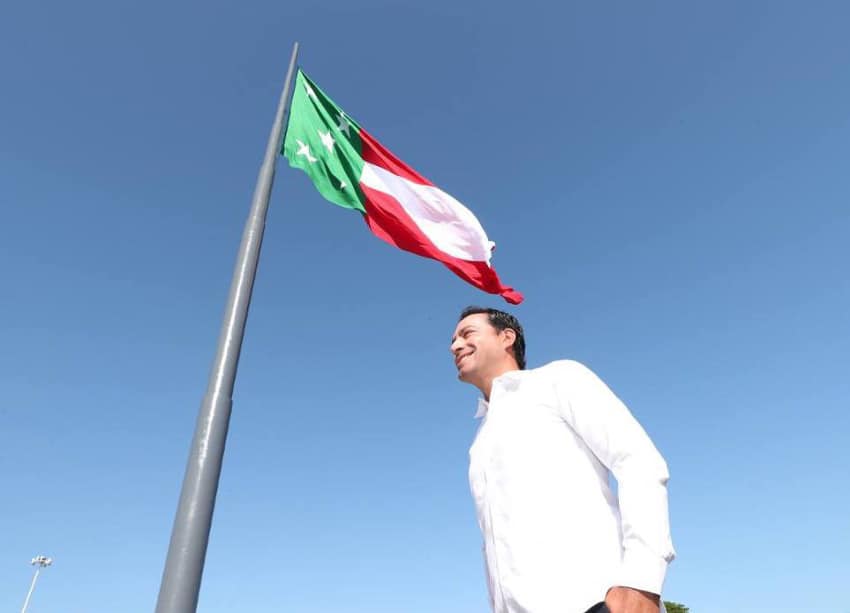 He said that the raising of the flag was possible thanks to the reform to article 116 of the Mexican constitution, which was officially amended in May to give state legislatures the authority to pass legislation relevant to state symbols such as anthems, coats of arms and flags in order to "promote cultural heritage, history and local identity."
Numerous Facebook users reacted positively to the governor's post, saying that seeing the flag flying made them feel proud to be yucatecos.
The five stars on the Yucatán flag represent the five departments into which Yucatán was divided by decree in 1840: Mérida, Izamal, Valladolid, Tekax and Campeche.
While the second Republic of Yucatán ended almost two centuries ago, the state of Yucatán retains a distinct identity within Mexico. That unique identity is expressed through things such as food, language and traditions.
With reports from Diario de Yucatán and Radio Fórmula