You hear the crunch of the base tortilla as soon as you cut in. Slathered in a thin layer of refried black beans, then fried once more, it's the bedrock of one of the Yucatan's most iconic dishes: huevos motuleños. 
The dish became a southern Mexico breakfast staple way before any of our times, and it's only grown in popularity over the years.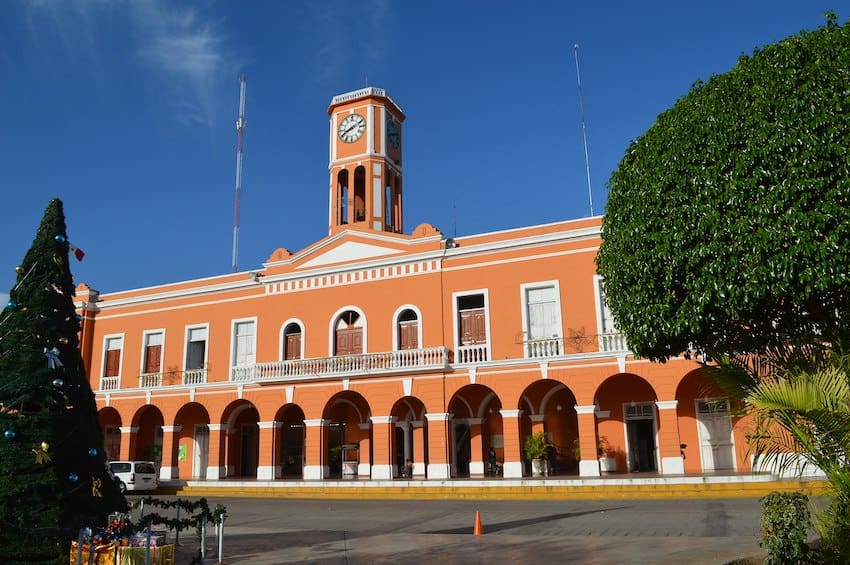 Named after the Yucatán city of Motul, it's a work of art: a baroque brunch on a crispy tortilla canvas that's a melange of reds, yellows, and oranges, dotted pink — and green for good measure — because art is play, and who doesn't like to play with their food? 
When the side of your fork slices in and runny egg yolk oozes out, it's like the breaking of a dam, transforming the base of your plate into a reservoir of burnt orange. It's a feast for the eyes — and don't get me started on the flavor.

One hundred years ago, when Yucatán governor Felipe Carrillo Puerto walked into La Sin Rival eatery with artist Diego Rivera, Mexico's education minister José Vasconcelos and writer Jaime Torres Bodet — among others — he couldn't have known the role he'd play in changing the face of Mexican gastronomy. 
As the story goes, while entertaining his guests during a trip to the Yucatán, they made a stop to eat at the famed Motul culinary institution. Carrillo asked the chef to bring out his favorites: eggs, refried beans, ham and peas.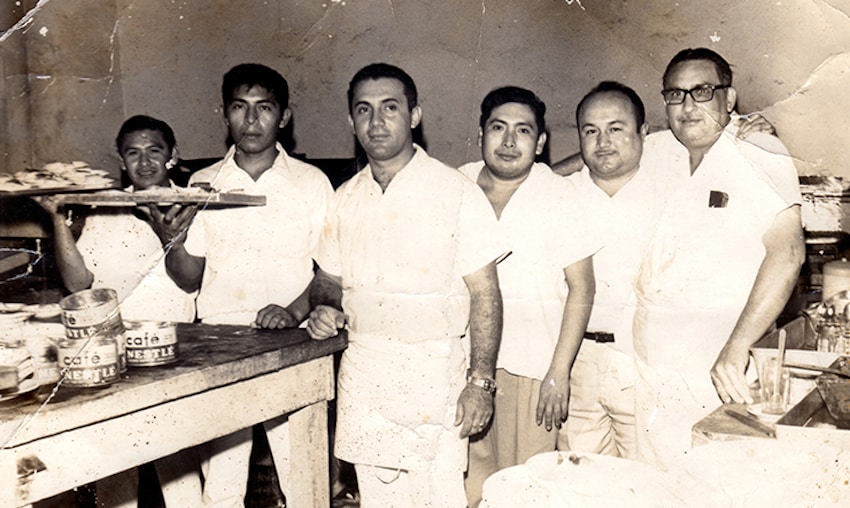 Short on plates, the chef, Jorge Siqueff Febles, opted to pile all the ingredients onto one platter, layering them between fried tortillas and covering them in salsa. The guests loved it, and when Vasconcelos asked Carrillo — a native to Motul — what he called the dish, he told Vasconcelos: "These are the authentic huevos motuleños."
Since then, the dish has evolved, undergoing countless iterations in the face of changing circumstances. In Carrillo's days, Motul was a sizable mercantile hub, its proximity to the Caribbean coast facilitating trade between locals and European merchants. As a result, early versions of the recipe called for Spanish jamón serrano as opposed to the cubed ham used today; the state had no meatpacking industry at the time. 
Siqueff also tinkered with the preparation of onions that went into the sauce, frying them first in olive oil brought in by foreign merchants. Occasionally, fried sweet plantains were added, which became so popular that patrons demanded it each time they ordered it — that and the lone habanero pepper that sits atop the dish.
What makes this dish so special is its balance, despite it being a plate full of contrasts. The fried tortilla — dry and crisp — sits beneath soft, creamy eggs and a runny tomato salsa, whose acid shares the spotlight with the salt of the tortilla-bean combination, the sweetness of the plantains and the savory sensation of each mouthful of eggs.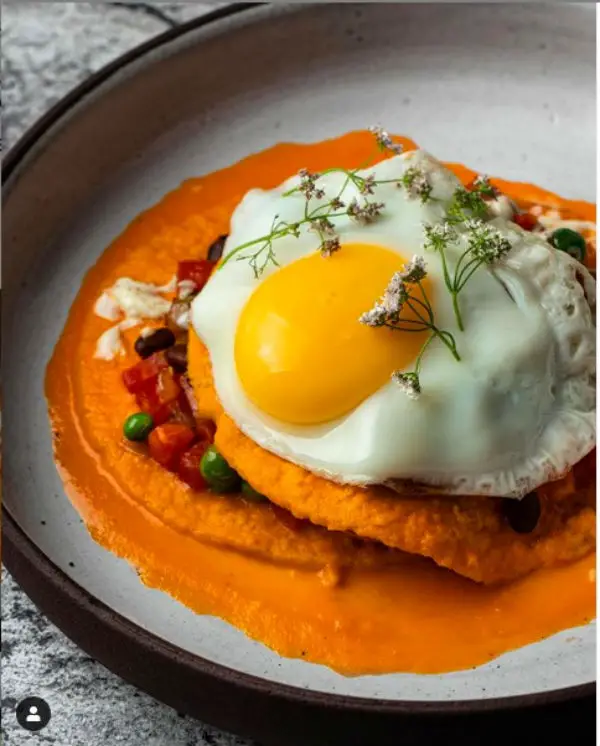 Those brave enough to nibble on the habanero before digging in will tell you that the eggs and refried beans are the perfect neutralizers for heat, allowing you to tiptoe to the edge of setting your mouth on fire before taking refuge in one satisfying bite after another. And if you go to the right place — a certain second-floor spot in Motul's 20 de Noviembre market — that burnt-orange reservoir you're left with gets sopped up with a basket of freshly baked bread.
The fact that one plate can play host to so many unique components — seemingly the end-product of a basket of mystery ingredients beyond the imagination of cooking shows like "Chopped" or "Masterchef" — is a marvel. But maybe we shouldn't be so surprised. 
Often, it's the things we least expect to work well that end up pairing perfectly. And in that way, on this plate, art mimics life.
Ethan Jacobs is a freelance writer and writing coach based in Mérida. He has written extensively in narrative and short fiction formats, and his work has received recognition both domestically and internationally in microfiction, short fiction, and narrative essay formats.