I don't have much of a red-meat-eating history, and — full disclosure — rarely, if ever, cook it at home. I have never barbecued. (Eaten, yes, but cooked it myself? No.)
I don't get excited about bloody juices oozing from a "perfectly cooked" burger or roast beef sandwich, and, after a more-than-20-year stint as a strict vegetarian, still cringe in the meat section of the supermarket. (Let's not even talk about the mercado! Shudder.) 
So my challenge with this column was figuring out what I could possibly write about steak that steadfast meat-eaters wouldn't already know. Here's what I came up with: 
Debunking some common steak myths 

How to find what you want from a Mexican butcher, who may or may not know the English names for the cuts you're looking for

Chef's tips for turning your steak dinner at home into a restaurant-worthy meal

Recipes to liven up your regular repertoire 
The world of steak is full of whispered secrets and urban legends. Does bone-in steak have more flavor than boneless? Should you season the meat before or after you cook it? Never flip your steak more than once!
Chances are you've heard these and other warring pieces of advice about how to cook the best steak. Rather than discuss them one by one, this excellent article explains in detail the truth behind each.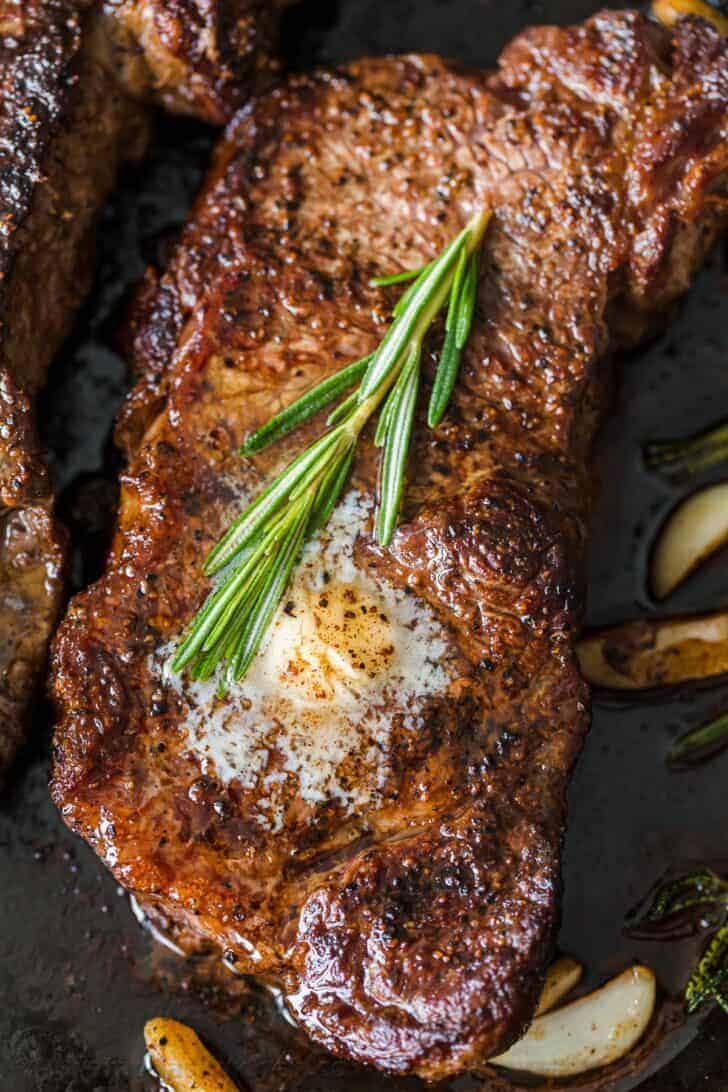 Because we're in Mexico, it's helpful to know the Spanish names for the cuts you're looking for. Depending on where you live, many, if not most, butchers will know the English names, but cut and packaged beef or restaurant menus may only have the Spanish name. (Big-box stores like Sam's, Costco and Walmart will be the exceptions.)
Here's a great chart with English and Spanish names of all the cuts of beef to help you in a pinch.
I can't tell you how many blogs, recipes and articles I've read and videos I've watched about cooking steak in the past few weeks. One of my favorites is "Red Meat Lover," with host Joey Brisket (hah).
He does indeed love red meat, and his YouTube channel is full of lively, fun and informative videos, many of them testing different methods and theories about how to cook the perfect steak. In this video he experiments with three types of salt — kosher, Himalayan pink and regular table salt — for seasoning steak. 
Chefs recommend using kosher salt because the large, coarse, uneven grains dissolve slowly into the meat, tenderizing and flavoring as they go. (If you can't find kosher salt, chances are you can find coarse grain salt, often from the Mexican state of Colima.)
The fine, even grains of regular table salt will dissolve too quickly and run off the meat before they do the job you want them to. Also, salting steak from 10–12 inches above is not just for show; it allows for maximum spread and coverage. Try it and see!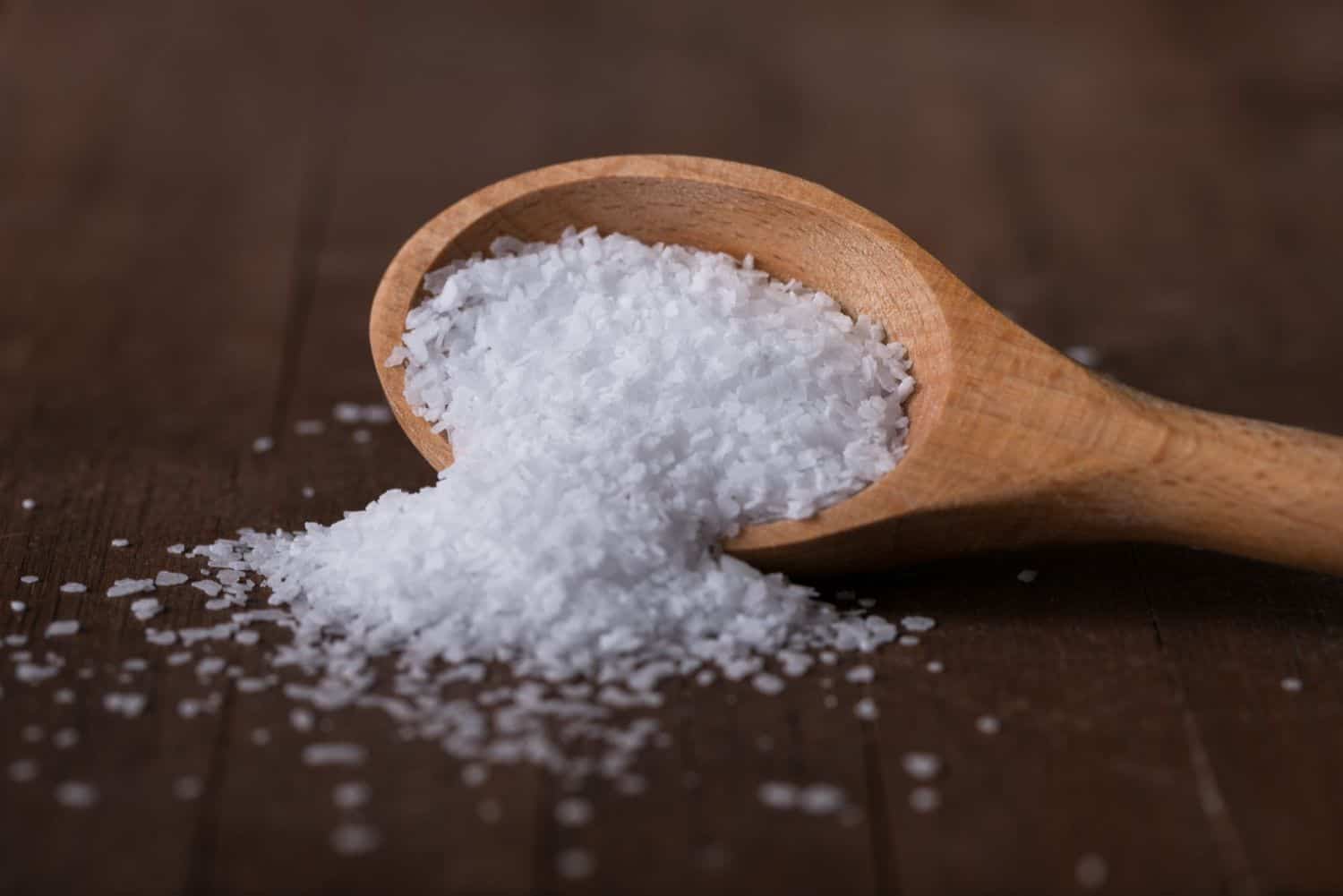 True or false: thick-cut steaks taste better.
True! A steak that's at least an inch — or even better, an inch and a half — thick is going to end up with a juicy inside and that crispy, luscious outside that you're looking for. A thinner cut will be dry and overcooked before the outside is done. 
Last but not least: buy a meat thermometer. This one little piece of equipment will help you immeasurably in cooking the perfect steak.
Always insert the thermometer into the thickest part of the meat. It will continue cooking a few minutes after you take it off the heat, so you want to do that when the internal temperature is about 5 degrees lower than your desired doneness.
Rare: 120 F (49 C) (very red/pink)

Medium: 140 F (60 C) (slightly pink)

Well-done: 160 F (71 C) (all brown)
And let the meat rest before slicing, about 5 minutes, loosely covered with foil or not; this helps the juices stay in the meat.
Butter-Basted Pan-Seared Steak
1 large bone-in T-bone, ribeye, Porterhouse or New York strip steak

Kosher salt and black pepper

¼ cup vegetable or canola oil

3 Tbsp. unsalted butter

Optional: fresh thyme or rosemary, ½ cup finely sliced shallots (optional)
Pat steak dry with paper towels. Season liberally on all sides, including edges, with salt and pepper. If desired, let steak rest at room temperature for 45 minutes or refrigerated and loosely covered for up to 3 days.
In a 12-inch, heavy-bottomed cast-iron skillet, heat oil over high heat until just beginning to smoke. Carefully add steak and cook, flipping frequently, until a pale golden-brown crust starts to develop, about 4 minutes total.
Add butter, herbs and shallots (if using) to skillet. Continue cooking, flipping occasionally and basting with foaming butter. If butter smokes excessively or steak begins to burn, reduce heat to medium.
To baste, tilt pan slightly so butter collects by the handle. Use a spoon to pick up butter and pour over steak, aiming at light spots.
Continue flipping and basting 8–10 minutes until thermometer inserted into thickest part of tenderloin side registers desired doneness. Transfer steak to platter; pour pan juices on top. Rest 5–10 minutes and serve.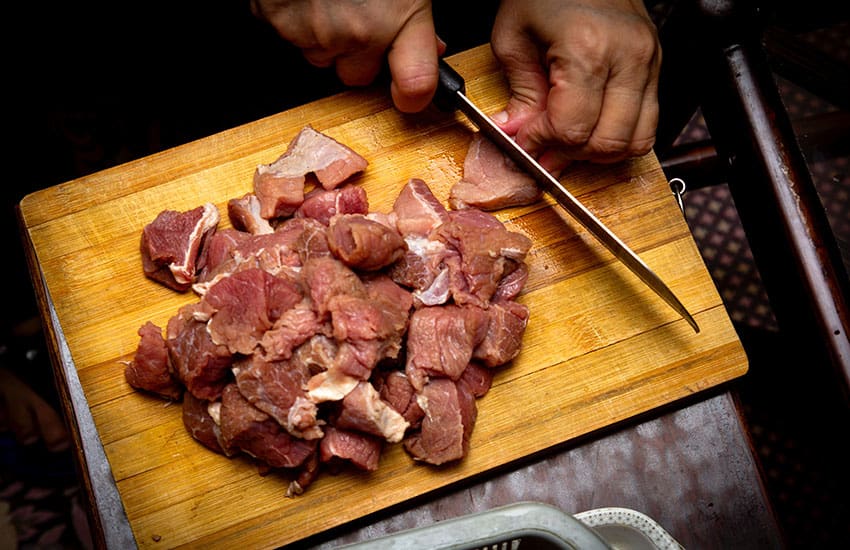 Fajita Marinade
For best flavor, grind your own chili powder from equal parts ancho and guajillo chiles.
½ cup soy sauce

½ cup fresh lime juice

½ cup canola oil

¼ cup packed brown sugar

1 Tbsp. chili powder 

1 Tbsp. minced garlic 

2 tsp. ground cumin 

2 tsp. black pepper
Whisk together all ingredients in medium bowl; marinate meat in covered bowl or zipper-lock bag at least 3 hours.
Steak Sauce
1 cup ketchup

¼ cup water

¼ cup dried shiitake mushrooms

¼ cup Worcestershire sauce

¼ cup freshly squeezed lemon juice

¼ cup white vinegar

½ cup chopped white onion

1 clove garlic, minced

3 Tbsp. soy sauce

2 Tbsp. dark brown sugar

1 Tbsp. dry mustard powder
Combine ketchup, water, mushrooms, Worcestershire, lemon juice and vinegar in saucepan. Whisk in remaining ingredients. Over medium heat, simmer 45 minutes, until sauce is thick and pourable and flavors have melded.
Strain out solids. Serve warm poured over skirt steak.
Janet Blaser is the author of the best-selling book, Why We Left: An Anthology of American Women Expats, featured on CNBC and MarketWatch. She has lived in Mexico since 2006. You can find her on Facebook.