The Sabores de Yucatán Festival is just around the corner and has a line-up of extraordinary activities that will captivate the most discerning gourmets with 6-course dinners, gastronomic circuits, free tours, market tours, academic programs and much more, where the great leaders of gastronomy such as Ferran and Albert Adria, Jordi Roca, Dabiz Muñoz, Mitsuharu Tsomura, among others, will gather to enjoy the Sabores de Yucatán. 
Mérida, the capital of Yucatán, is considered one of the best cities in the world, as well as one of the safest destinations in the country, where you can admire the beauty of its streets full of history and tradition, together with a modern and cosmopolitan city.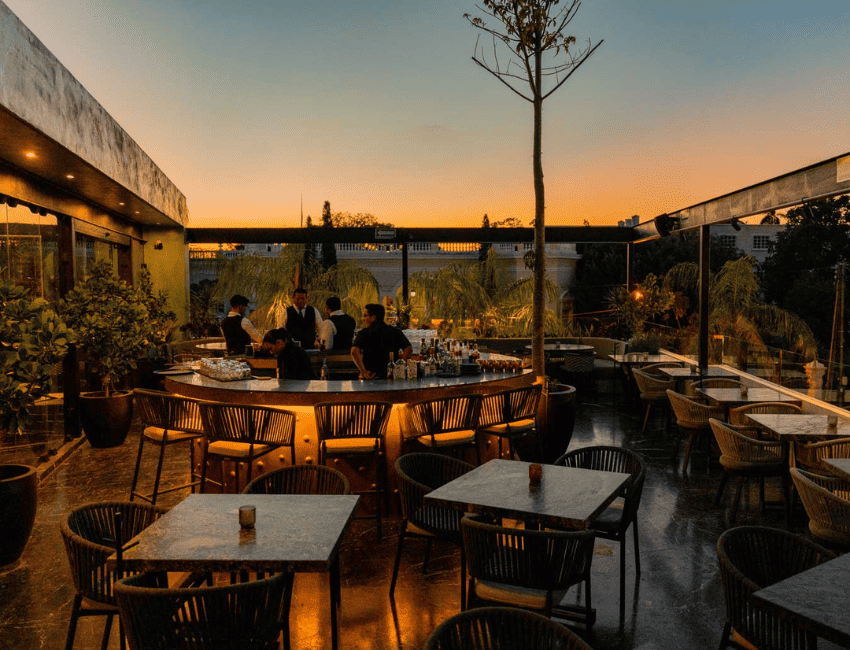 Emplumado offers one of the most impressive gastronomies of the destination and, of course, a refreshing and extravagant mixology bar. (Yucatán Turismo)
Emplumado
If you prefer quiet places to have fun, Emplumado is a good option. It is strategically located in front of the imposing Monumento a la Patria and the charming Paseo de Montejo. It offers a privileged view from its terrace, making it the perfect place for meeting with friends and taking refuge in the relaxing atmosphere of Mérida. It is essential to mention that Emplumado offers one of the most impressive menus of the destination and, of course, a refreshing and extravagant mixology bar.
Catrín 42
It is a very Mexican cantina in the XXI Century, which has given new life to the most emblematic dishes of the country by the talented Yucatecan chef Adrian Ramos, in addition to its challenging mixology that will test even the most daring of its visitors. At Catrín, you will experience a unique party atmosphere on a colorful terrace where artist Jacobo Roa has painted his work along with a selection of pieces chosen by himself to reinforce and accentuate the Mexican style while you dance and sing to the rhythm of the DJ and interact with other people.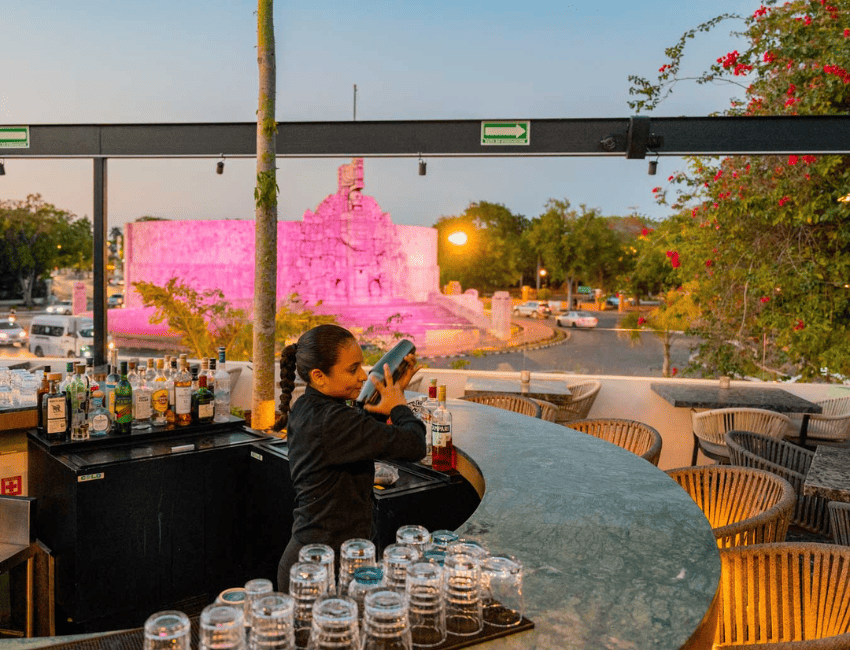 La Negrita
La Negrita Cantina is an old and renovated bar in Mérida's Centro Histórico with more than 100 years of history, and it is one of the most traditional places to visit. Being the first bar to open in Mérida in 1917, its unique atmosphere combines the essence of the conventional Yucatecan cantina with a modern and vibrant touch, where its tropical gardens invite you to let yourself be carried away by the rhythm of live music while you delight yourself with succulent Yucatecan appetizers and refreshing drinks.
Pipiriripau
We could say that Pipiripau is the classic cantina of today; its jovial and tropical atmosphere attracts all those looking to have fun in Mérida while admiring the fusion of the symbolic details of Mexican culture in a colonial-era mansion and a terrace with tropical tints where you can dance while sipping a cold beer or something from their cocktail bar. 
The Golden Lizard 
This cantina offers a wide variety of dishes, drinks, snacks, and typical desserts of Yucatán. As for drinks, Lagarto de Oro has a variety of beers and classic cocktails, as well as soft drinks; while you taste the gastronomy of the peninsula, let yourself get caught by the live music in the section "la bodega" where you will meet great local artists.
The flavors of Yucatán are to be enjoyed at all times, and what better way to do it than during the days of its gastronomic festival? The festival Sabores de Yucatán runs from Nov. 16 to Nov. 20.