There are some ingredients that scream "Mexico": chiles, cilantro, definitely tortillas (corn and wheat) and maybe avocado. 
But what sticks out for me is something else iconic, and, as a non-Mexican, easy to overlook: sweetened condensed milk. It may not have been around in ancient Mesoamerica, but it's a long-time staple in the modern Mexican kitchen. I'd even be bold enough to say there's a can in just about every pantry or kitchen in the country.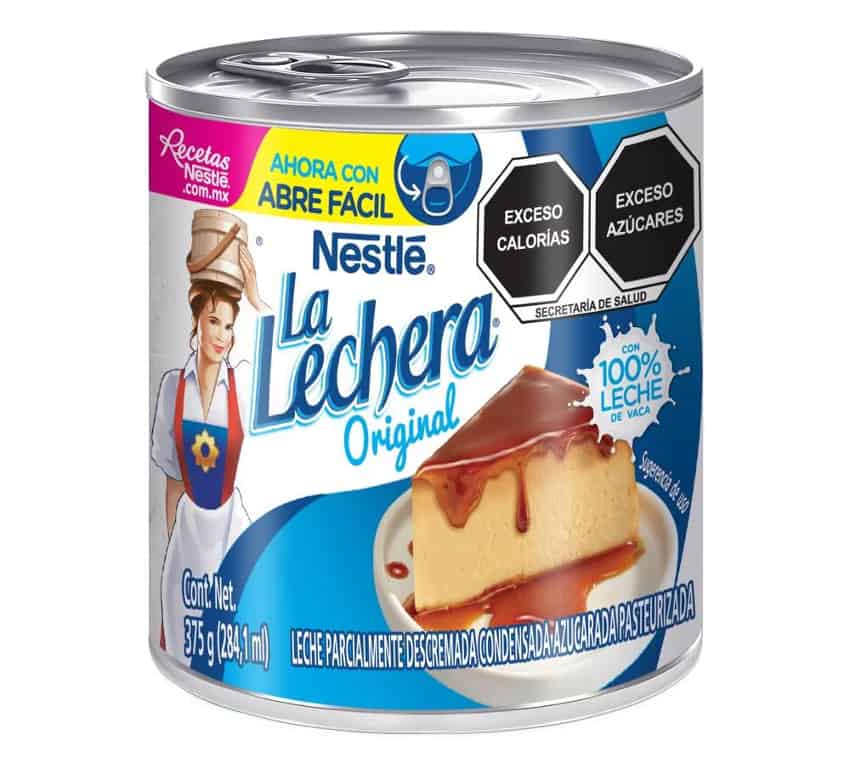 Popularly called la lechera, from the Nestlé brand (which literally means "milkmaid"), sweetened condensed milk is used like syrup and poured over everything from raspados (shaved ice) to roasted plantains or sweet potatoes and pancakes.
It's an intrinsic part of the classic Tres Leches cake, often used in making flan and is the secret ingredient in some savory dishes, like carnitas, where it helps caramelize the meat. Thinned with water and brushed on top of bread or rolls before baking, sweetened condensed milk adds a golden touch of sweetness; dulce de leche and horchata wouldn't be the same without it. 
Food historians point to Nicolas Appert, a French chef, as the creator and marketer of condensed milk around 1804. Without sweetening, canned milk was not very popular and soon production stopped. About 50 years later, across the Atlantic, Gail Borden came up with the idea first to condense and can milk, as a health precaution, and then to sweeten it.
This was in 1856, and refrigeration was almost non-existent. Condensed milk was safe, healthy and easy to store, and sweetened condensed milk added more calories and, well, tasted better. In fact, Borden's Eagle Brand sweetened condensed milk was an important part of Union soldiers' rations during the Civil War for all of those reasons, and after the war was easily incorporated into home kitchens. 
Today, Borden's Eagle Brand and Nestlé's La Lechera are the most popular brands of sweetened condensed milk, with Nestlé's being the most prominent in Mexico. It's used all over the world to make delicious beverages and desserts, often unacknowledged as the crucial component that it is.
And there's no reason to look askance at it: sweetened condensed milk contains only milk, cream, sugar and maybe a pinch of salt and deserves a place in your pantry. Easy to buy in a can, but with a little patience you can make your own too. 
Homemade Sweetened Condensed Milk
4 cups milk, whole or low-fat

¾ cup heavy cream 

1 cup sugar 

1/8 tsp. salt

Optional: Vanilla bean, split lengthways, or cinnamon stick 
Combine milk, cream, sugar, salt and vanilla bean/cinnamon (if using) in a 5-quart pan. Place over medium heat, stirring occasionally, until milk begins to simmer, about 12 minutes.
Simmer 30 minutes, scraping continuously to prevent any buildup around the sides or burning. When the thickened milk suddenly turns foamy, it's almost done. Keep cooking and stirring until foam subsides and it has condensed to exactly 2 cups, half of what you started with. Remove aromatics, pour into an airtight container, seal to prevent evaporation, and refrigerate until needed, up to 1 month. Bring to room temperature before using. 
Note: The timing may vary depending on the heat output of your stove and the size, shape, and gauge of your cookware. If it takes longer than 12 minutes to bring the mixture to a simmer, increase heat to medium-high in order to reduce the dairy within the allotted time. 
Bocaditos de Corn Flakes (Corn Flake Clusters)
1 cup sugar

1 (14-oz.) can sweetened condensed milk

4 Tbsp. butter

½ tsp. salt

7 cups corn flakes 
Line two baking sheets with parchment or spray with cooking spray. Fill bowl with cold water for dipping your fingers.
Melt sugar in large heavy-bottomed pot or Dutch oven over medium heat, stirring until deep amber in color, about 8 minutes. Stir in butter and salt, then sweetened condensed milk until completely mixed. Remove from heat.
Stir in cornflakes. With metal spoon or your hands, shape small balls with about 2 tablespoons of mixture. Dipping your hands into water, use dampened fingers to lightly press each cluster so it holds together. Allow clusters to set at room temperature about 30 minutes before eating. Store up to 3 days in an airtight container at room temperature or refrigerated.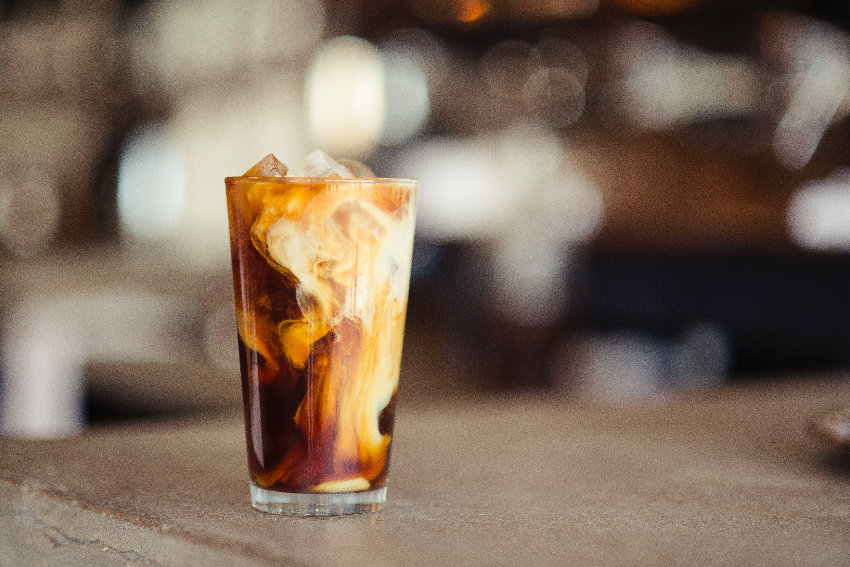 Vietnamese Iced Coffee
1 cup finely ground dark roast coffee

3 cups boiling water

½ cup sweetened condensed milk
Place coffee grounds in a heatproof container. Slowly pour boiling water over the grounds in a circular motion to evenly saturate. Do not stir; steep 5 minutes. Pour coffee through a paper coffee filter into another heatproof container. Discard filter and coffee grounds. Allow coffee to cool.     
Fill glasses with ice cubes. Pour coffee mixture into glasses and top off with sweetened condensed milk. You can also mix the condensed milk into the coffee in a pitcher, stir and serve over ice. 
Sweet & Nutty Peanut Butter Coffee Drinks
1 cup ice

2 tsp. smooth peanut butter

2 Tbsp. sweetened condensed milk

1 cup cold coffee

Blend everything together and serve over ice.
Optional: Add 1 Tbsp. chocolate syrup to blender. Fill glasses with ice, fill halfway with blended coffee, and add seltzer to fill. 
Indonesian Avocado Coffee Shake
1 cup milk, plus more as needed

½ cup sweetened condensed milk

2 medium Hass avocados

About 10 ice cubes

¼ cup strong coffee or espresso

Pinch salt

Optional: Chocolate syrup for drizzling 
In blender on high speed, process milk, sweetened condensed milk, avocado, ice, coffee and salt until smooth, about 1 minute. Add more milk to thin slightly if desired. Drizzle chocolate syrup on inside of serving glasses, divide shake evenly between glasses, and serve.
Janet Blaser is the author of the best-selling book, Why We Left: An Anthology of American Women Expats, featured on CNBC and MarketWatch. She has lived in Mexico since 2006. You can find her on Facebook.