Healthy holiday eating — an oxymoron? Perhaps.
But who really wants to focus on being healthy during such a sweet, gluttonous and jovial time of year?
Me! I do. And I bet a lot of you do too. So I've taken up the not-as-arduous-as-I-envisioned task of turning the traditional Mexican Christmas dinner into a vitamin, mineral and nutrient-packed health-foodie heaven!
The first order of business was to identify a list of dishes that our Mexican friends and family eat at this time of year. To my delight, there were a multitude of bites to reinvent in the healthiest way possible while staying true to their look and flavor. 
Mexican households boast a holiday table full of everything from soup to salad to the beloved tamal. If you are hosting a posada or Christmas Eve dinner and you want the cleanest version of a Mexican spread possible without sacrificing flavor, you're in luck. 
Below is a list of the most common dishes to find at a local holiday gathering and how to make them, well, healthy!
Mexican Christmas salad
Did you just reel back in disbelief? I did too when I found out that salad is a staple at a Mexican holiday party. 
This Mexican Christmas salad is a brightly-hued mixture of lettuce, beets and other winter produce. Some chefs choose to embellish with apples, carrots, oranges, jicama, pecans or pomegranate seeds, all fabulous sources of an array of vitamins from A to K.

Set this on a huge bed of lettuce, and let the flavors of your chosen ingredients be the star of the dish by keeping the dressing as simple as possible. High quality extra-virgin olive oil, fresh orange or pomegranate juice and a sprinkle of sea salt won't overpower and won't add much to your waistline.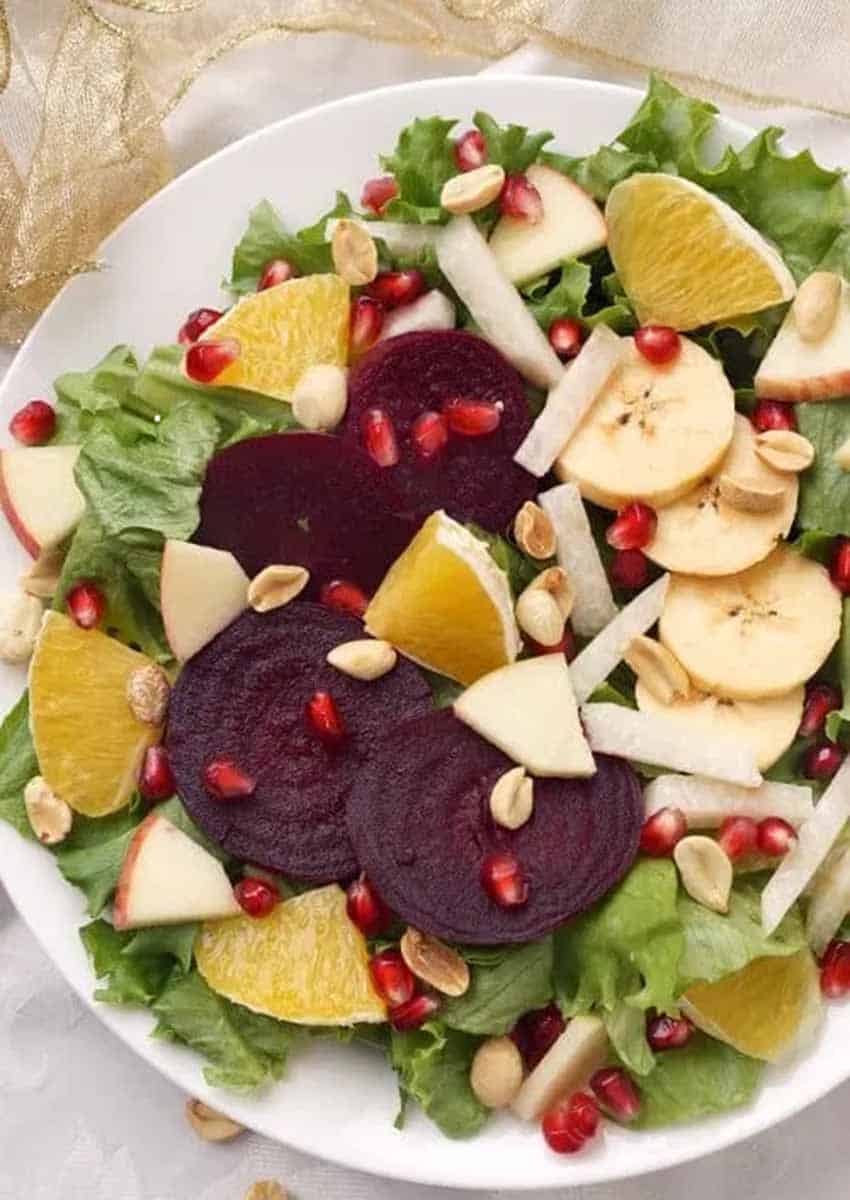 Looking for ideas? Check out this recipe. 
Tamales 
A time-consuming project, tamales are nonetheless a must at the Mexican Christmas buffet, and are, as we know, absolutely delicious. But due to the lard and fatty meat content, they are generally soaring in saturated fats.
To avoid skyrocketing your cholesterol levels, use olive oil instead of lard and vegetable broth instead of chicken broth. Instead of pork, incorporate lean meats or flavorful, seasonal veggies and you might skip the sauces, cheese and sugary toppings.
Looking for ideas? Check out this recipe. 
Bacalao 
While salty, this is definitely one of the lightest options for your Mexican feast and has the added benefit of Omega-3s for your heart.
Be sure to hydrate the salted cod prior to serving. Soak the fish in a large pot of cold water (in the fridge) for at least 24 hours, changing the water on at least 3 separate occasions. There are a variety of ways to prepare this dish once the fish is hydrated, baking being the optimal choice for your arteries.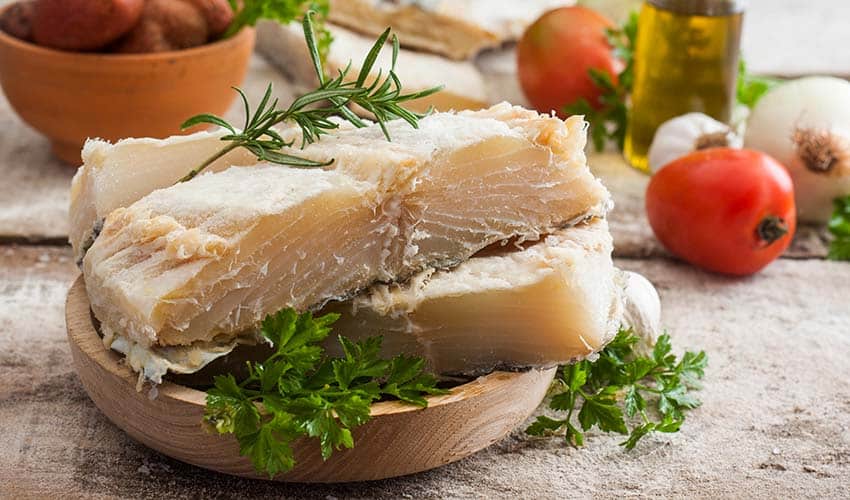 Add extra veggies, fewer olives, and lots of greens to make it more colorful and much more nutritious.
Looking for ideas? Check out this recipe and this recipe.
Pozole
As a pseudo-vegan, Mexico's classic pork and hominy soup had been off my radar for months until I stumbled upon a mushroom version and fell fully in love. It's actually not too unhealthy as it is, but there are ways to lower the fat and up the minerals. Here are some ideas: 
Make it green.

Like

this recipe

. Go even further by using veggie instead of chicken broth and add batches of spinach as you simmer for extra iron, magnesium and calcium.

Make it meatless.

Use mushrooms in lieu of chicken or pork and stock up on a range of B-vitamins.

Make it fresh.

Drop the cream and cheese, replace with sliced or pureed avocado for potassium and fiber. Add lots of fresh, chopped greens like cilantro, oregano, arugula or spinach to pack in tons of vitamins. For crunch, slice up radishes, peppers, carrots or cabbage. Make it fun, colorful and crisp!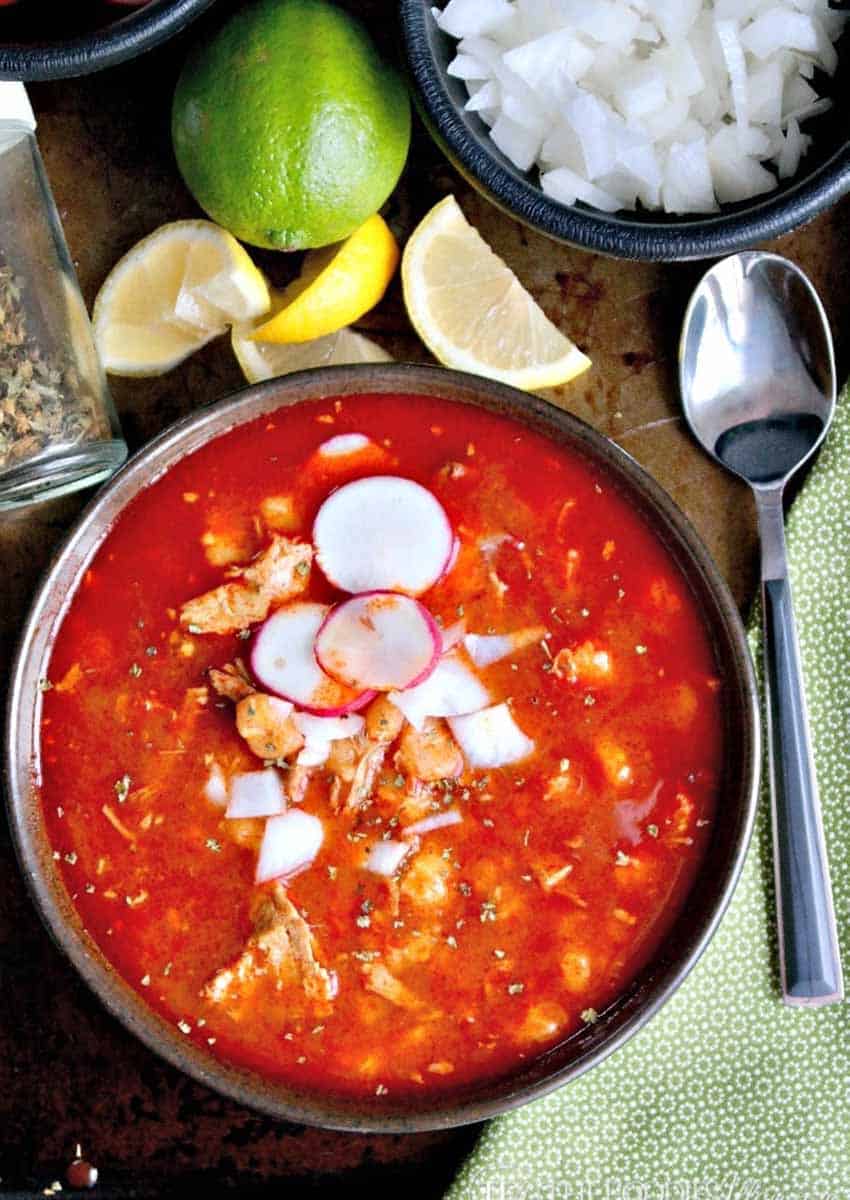 Atole de Arroz
For gluten-free guests, atole de arroz makes a great dessert option when so many others have a flour crust or are made with some kind of grain. 
I know, I know: gluten-free does not necessarily mean good for you. So here are a few things you can do to lessen this atole's calorie count and up the health benefits. 
Exchange honey, an infection fighter, for cane sugar.

Eliminate the milk completely to reduce calories, or use a no-sugar-added plant-based alternative.

Go heavy on the cinnamon for its anti-inflammatory properties — and taste!

Infuse the drink with citrus rinds for Vitamin C and antioxidants.
Looking for ideas? Check out this recipe.
Remember to fully hydrate with water or tea throughout the day leading up to your feast! Drink a full glass of clean water 30 minutes before sitting down to eat. This will help slow you down and help your body to more effectively absorb nutrients. 
With all that being said, the healthiest choice you can make, by far, is to enjoy yourself. Dive in, guilt free, no regrets. Laugh, tell stories, surround yourself with people you love and make this Mexican Christmas dinner one to remember! 
Bethany Platanella is a travel and lifestyle writer based in Mexico City. With her company, Active Escapes International, she plans and leads private and small-group active retreats. She loves Mexico's local markets, Mexican slang, practicing yoga and fresh tortillas.  Sign up for her (almost) weekly love letters or follow her Instagram account, @a.e.i.wellness.