The Pan American Games begin this week in Santiago, Chile, where Mexico will be represented by more than 475 athletes in 35 sports. 
The games will host approximately 7,000 athletes from 41 countries competing in 39 sports  — from archery to basketball to artistic swimming to mountain biking.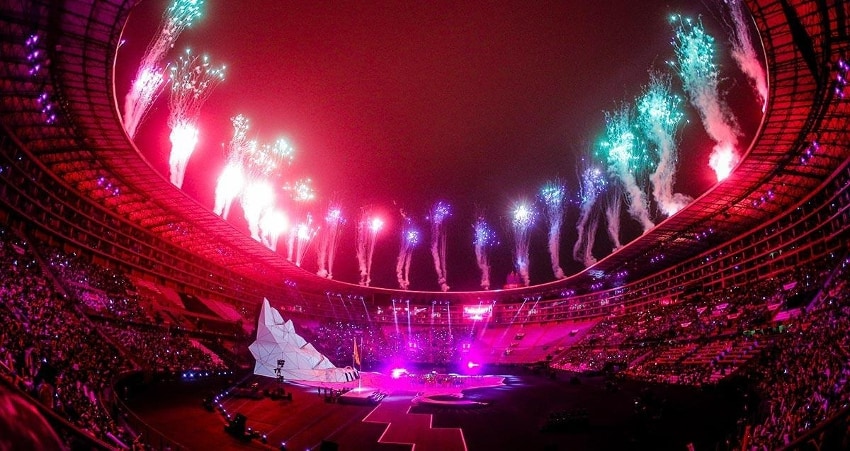 Countries in the Americas participate in the games quadrennially, in the year before the Olympics.
The opening ceremony is scheduled for Friday night, but preliminary rounds in sports such as baseball and boxing will begin before that. The closing ceremony is slated for Nov. 5.
Who will be Mexico's flag bearers?
When the Mexican contingent marches in, Karina Esquer Vila and Carlos Adrián Sansores will have the honor of carrying the green, white and red.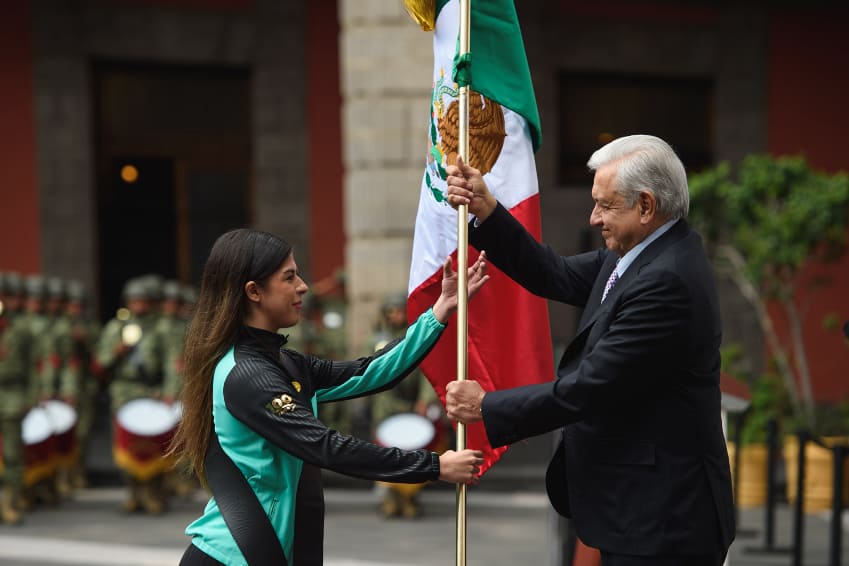 Esquer, 22, a native of Hermosillo, Sonora, led Mexico to a gold medal in 3-on-3 basketball this past summer in the Central American and Caribbean Games in El Salvador. In Mexico's thrilling 21-20 come-from-behind victory over Puerto Rico in the final, the 5-foot-6 player scored 14 points and nailed a clutch long-range shot worth two points.
Her tagline on X, formerly Twitter, reads "Proud to be a Mexican Girl."
Sansores, 26, who hails from Chetumal, Quintana Roo, is a standout competitor in taekwondo. In the heavyweight division (192 pounds and above) at the World Taekwondo Championships, he won a gold last year in Guadalajara and took home a silver this year in Azerbaijan.
He is still looking to qualify for the 2024 Summer Olympics in Paris, and could do it  in these games. He'll be trying to improve on the bronze medal he earned in the 2019 Pan Am Games in Lima.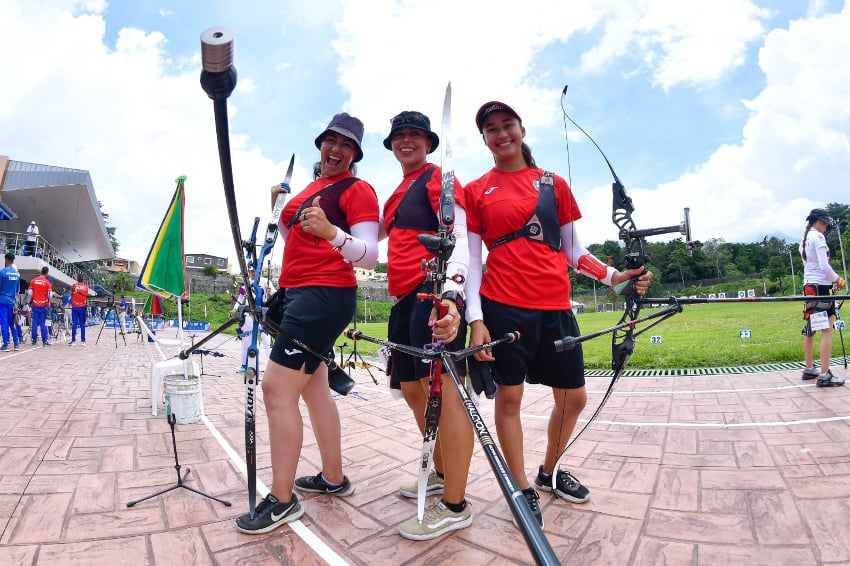 Who are the Mexicans to follow?
In archery, one of Mexico's top Olympic sports, Aída Román and Alejandra Valencia are the ones to watch. Román won a silver medal at the 2012 London Summer Olympics and also has a team bronze from Tokyo 2020. On the rise is 17-year-old Ángela Ruiz, who already has a World Cup silver and is ranked 29th in the world.
In gymnastics, two-time Olympian Alexa Moreno, 29, might not compete due to an injury, but Mexico still has a competitive women's team, notably 21-year-old Natalia Escalera. Morena recently qualified for her third Olympics at the World Championships in Belgium. Among the men, Isaac Núñez, a specialist on the parallel bars, is one to watch.
In surfing, check out Alan Cleland, a 21-year-old phenom from Colima who has already qualified for the 2024 Paris Olympics, meaning he'll be the first Mexican surfer ever to compete in the Olympics (the sport made its Olympic debut in Tokyo in 2021). Cleland honed his craft at Pascuales, a surfing paradise on the Colima coast.
In artistic swimming — formerly known as synchronized swimming — the Mexican squad will be led by captain Nuria Diosdado, a 33-year-old from Guadalajara who competed in women's duet in the 2012 and 2016 Summer Olympics.
In taekwondo, Daniela Souza and Leslie Soltero are the ones to watch in addition to Sansores. Each of the women won titles in the 2022 World Taekwondo Championships held last November in Guadalajara. Souza, 24, arrives in Santiago looking to defend the gold medal she won in Lima in 2019.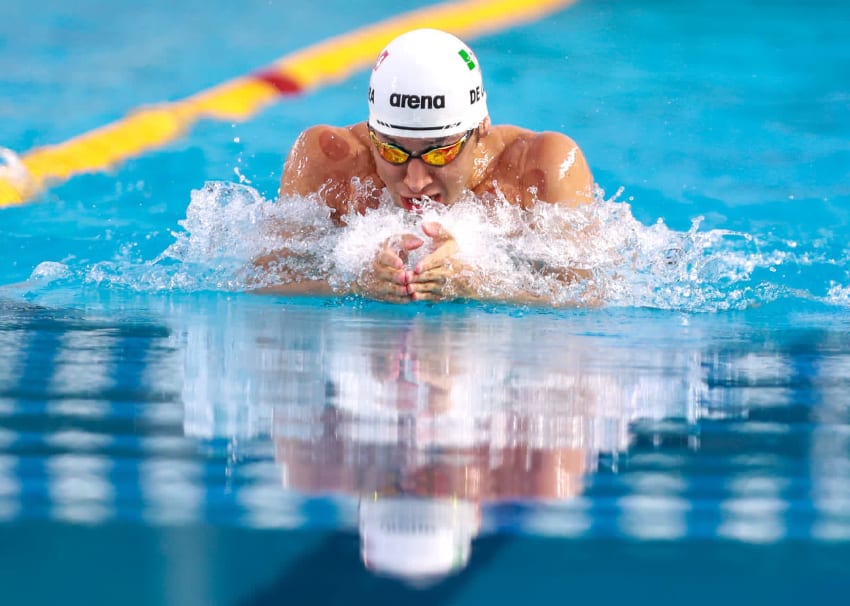 In swimming, Miguel de Lara will be looking to improve upon his bronze at the 2019 Pan Am games and qualify for the Olympic in the 200-meter breaststroke.
Diver Osmar Olvera is coming off a silver medal in 3-meter individual springboard at the 2023 World Championships in Fukuoka, Japan. Diego Balleza and Viviana del Ángel won silver medal in the mixed synchronized 10-meter platform event.
Mexico in the Pan Am Games
This year is the 19th edition of the Pan Am Games, and Mexico has competed in every one of them since the first one in 1951 in Buenos Aires, Argentina.
Mexico hosted the games in 1955 and 1975 in Mexico City, and in 2011 in Guadalajara. The 1975 hosting completed a run during which the Mexican capital also hosted the 1968 Summer Olympics and the 1970 FIFA World Cup.
Mexico's best showing in the team standings are a pair of third-place finishes, one as the host country in 1955, finishing behind the United States and Argentina.
The other came in the last games, in 2019 in Lima, Peru, when Mexico's medal haul of 37 golds, 36 silvers and 63 bronzes was better than every squad except the United States and Brazil.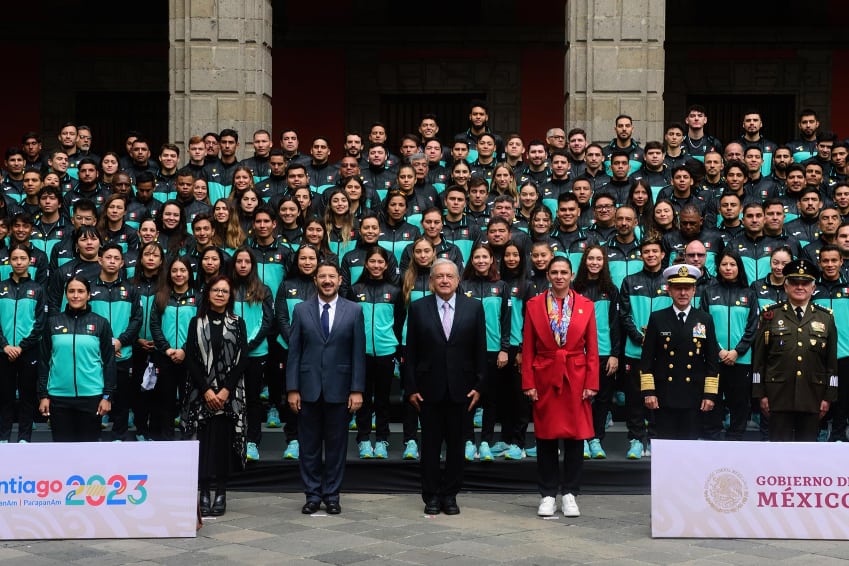 Though Mexico has never finished higher than third place, the country has finished lower than sixth only once — an eighth-place showing in 1963 in São Paulo, Brazil.
How to watch
The Panam Sports Channel is the official channel of the Pan Am Games and is available online and through a free mobile app of the same name. Other broadcasters in Chile and beyond include TVN, Canal 13, Chilevisión, CDO, TNT Sports, Zapping TV and DSports.
With reports from UnoTV, Olympics.com, Infobae and Proceso