The Mexican rhythmic gymnastics team, which has been in Israel to train for the upcoming Pan American Games, will soon be evacuated with the help of the Mexican government according to a video statement. 
The squad had been unable to leave Tel Aviv after the attack in Israel by the Palestinian militant group Hamas over the weekend. Israel has begun a "complete siege" of the Gaza Strip, where Hamas is based, and continues to battle Hamas fighters on Israeli soil. According to reports, the number of dead was more than 1,500 as of Monday night.
"Given the seriousness of the situation, flights have been canceled, leaving us without the immediate possibility of returning to our Mexico," Mexican head coach Blajaith Aguilar Rojas said in an earlier video on Facebook. "Given this dynamic, we make a call and strongly request support from our government so that we can return safely to our home as soon as possible."
The women gymnasts — who perform floor routines with hoops, balls, clubs, ribbon and rope — are feeling a good deal of "tension and concern," Aguilar added.
"They are protected in the training center," pointed out María José Alcalá, president of the Mexican Olympic Committee (COM). The team is preparing for the Pan American Games in Santiago, Chile, which are scheduled to run from Oct. 18 to Nov. 5. Rhythmic gymnastics will begin Nov. 1.
Officials didn't disclose the team's exact location, but said it would continue training in a safe area and leave for Chile, or Mexico, as soon as conditions allow.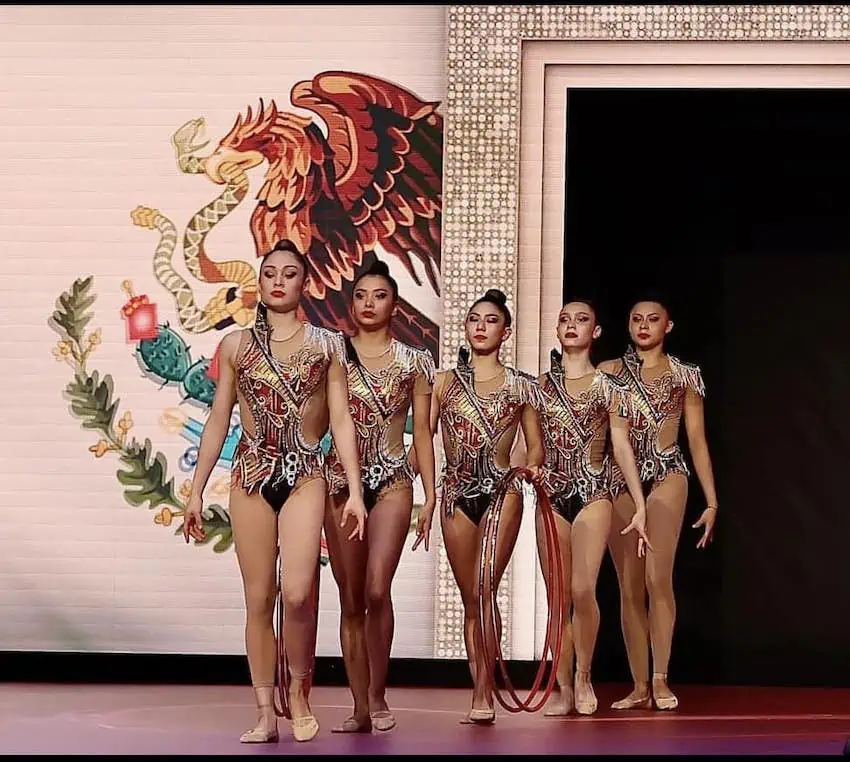 In a message posted on Facebook, the team wrote, "We are fine, in a safe area, somewhat far from the affected cities and we already know all the necessary measures in case of any situation. We thank you all for being attentive and for your messages."
Aguilar said the team members have been shown how to get to the nearest bomb shelter in case of an incoming missile.
"It is true that we are scared with the situation," she added. "But people here have shown us the protocols and bunkers that should be used if necessary."
Tel Aviv has become a popular spot for international gymnasts to train, which is why the Mexican squad and their coaches went there after the 2023 Rhythmic Gymnastics World Championships.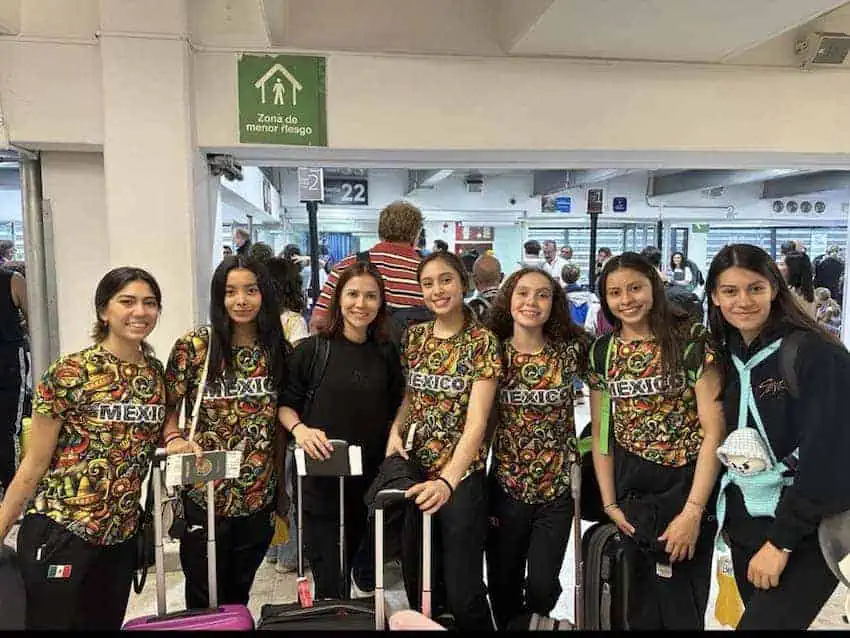 A qualification event for the 2024 Olympic Games in Paris, the championships were held Aug. 23-27 in Valencia, Spain. Mexico placed 14th in all-around.
Alicia Bárcena, Mexico's Minister of Foreign Affairs, reported that she is communicating with officials at the Mexican Embassy in Israel about the rhythmic gymnastics team and other Mexicans in Israel, including two who were reportedly taken hostage by Hamas on Saturday.
"We are in contact with authorities in Israel and family members to provide follow-up, support and care," she said.
The gymnasts with the Mexican contingent include Dalia Alcocer, Kimberly Salazar, Adirem Tejeda, Sofia Flores and Julia Gutiérrez.
With reports from Aristegui Noticias, Proceso, El Financiero and Excélsior