Mexico's exhilarating run in the World Baseball Classic came to an end in a thrilling Monday night semifinal, when No. 1-ranked Japan won 6–5 by scoring two runs in the bottom of the ninth inning.
Japan will play the United States in the championship game Tuesday at LoanDepot Park in Miami.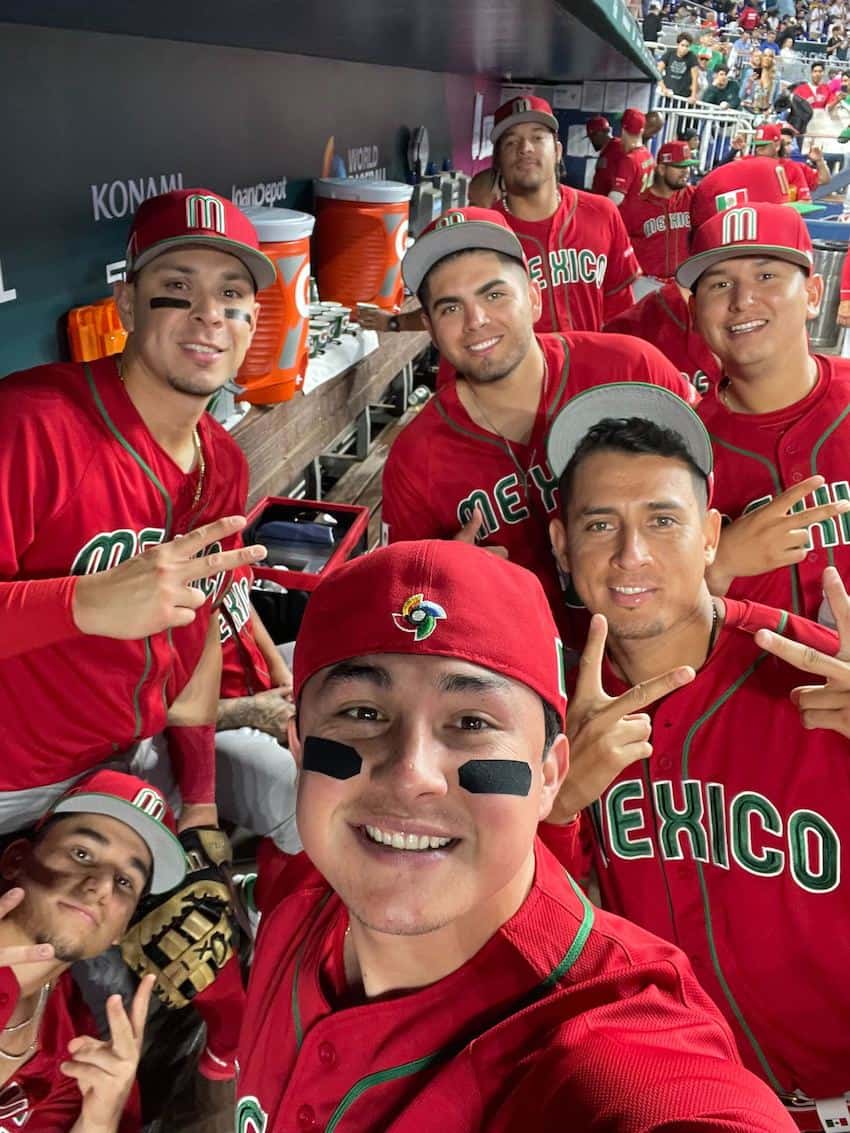 A crowd of 35,933 packed the ballpark on Monday, many of them wearing sombreros, chanting "¡Sí se puede!" (yes we can!) and otherwise boisterously supporting a Mexican squad that had strung together four consecutive wins after opening the 20-nation WBC with an extra-inning loss to Colombia.
Mexico's triumphs included an 11-5 thumping of the United States in round-robin play in Phoenix and a rousing, 5–4 comeback over favored Puerto Rico in the Miami quarterfinals, a huge improvement over showings in previous years, when Mexico was knocked out in the second round of the first two WBCs in 2006 and 2009, then failed to advance past the first round of the next two, in 2013 and 2017.
Despite entering this year's semifinals as underdogs, Mexico held a 3–0 lead over two-time champion Japan after six innings, thanks to a home run by Luis Urías in the fourth inning and the strong pitching of starter Patrick Sandoval of the Los Angeles Angels.
Urías, who plays for the Milwaukee Brewers, launched his homer with two runners on base and two outs, scoring it off 21-year-old Japanese phenom Roki Sasaki, who threw one perfect game (and nearly two in a row) in Japan last season. Twenty-six of his 64 pitches on Monday eclipsed 100 mph.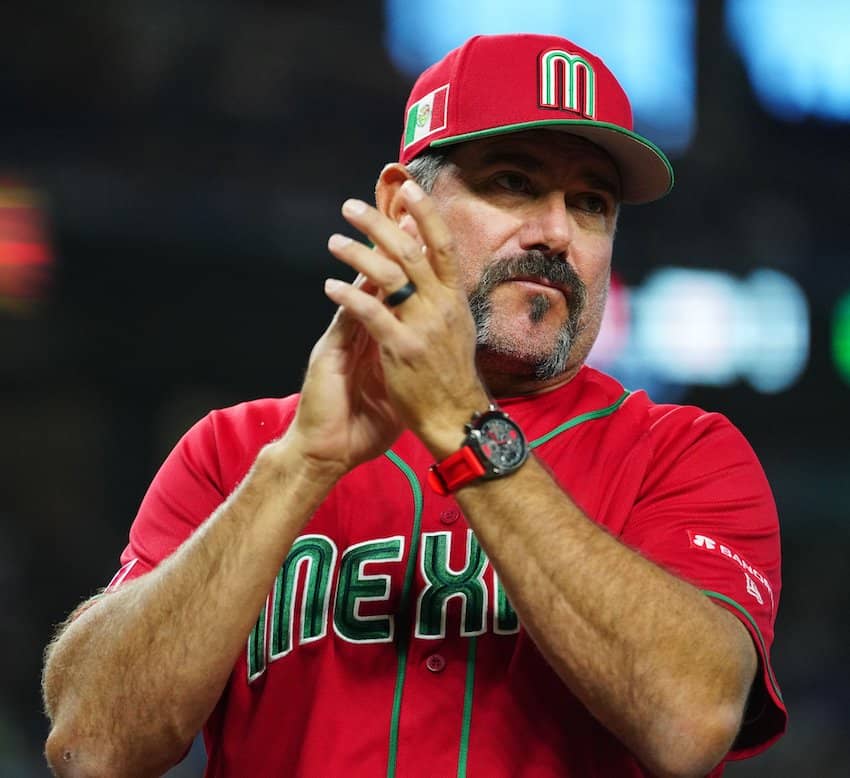 Holding a 3–0 lead and needing only seven more outs to clinch a spot in the final, Mexico suddenly found itself in a 3–3 tie after Japanese slugger Masataka Yoshida belted a three-run homer with two outs in the bottom of the seventh.
Mexico rebounded by scoring twice in the top of the eighth to take a 5–3 lead, but a single run by Japan in the bottom of the eighth and two more runs in the ninth scored off relief pitcher Giovanny Gallegos sent Mexico to defeat.
Minutes later, "Amo el Béisbol," a Mexican baseball page on Facebook that has 728,000 followers, posted "THANK YOU MEXICO! Thank you for making us dream! Thank you for making history! Thank you for being a team together! Thanks for everything! We will always carry [you] in our hearts."
In less than 15 minutes, the post had 2,500 likes and 71 shares.
Japan, meanwhile, won the first two and lost in the semifinals in the other two. "Samurai Japan," as the country's national team is known, entered the semifinals having outscored its five opponents 47–11. Oddsmakers had predicted Japan to beat Mexico by two runs.
Both squads are comprised of players who either play in Major League Baseball or for professional teams in their home countries.
Japan's winning rally began with a double by superstar Shohei Ohtani, an outstanding pitcher and hitter for the Los Angeles Angels, and ended on a walk-off double to the gap by Munetaka Murakami that plated two runs — and left deflated Mexican players hanging over their dugout railing.
"We lost a baseball game but we won many things," said outfielder Randy Arozarena of Mexico. "Mexican baseball continues to grow. This is the first step."
Arozarena — who defected from Cuba in 2015, escaping on a small boat bound for Quintana Roo — has proved a huge factor in Mexico's success.
Randy Arozarena is in the middle of Team Mexico's offense as usual! #WorldBaseballClassic pic.twitter.com/7xsuk8CpFY

— World Baseball Classic (@WBCBaseball) March 21, 2023
The Cuba native hit .450 with six doubles, one home run and nine RBIs in the tournament. He also made two highlight-reel catches, including a leaping grab Monday at the 8½-foot wall in left field that saved a home run and preserved Mexico's 3–0 lead and sparked Mexico's go-ahead rally in the eighth with a leadoff double.
"Randy was incredible today," Mexico manager Benji Gil said. "He gave us the opportunity to come back … We fought. We retook the lead. They are warriors."
A young star in Cuba, Arozarena got his professional start at age 21 with brief stints in the Mérida Winter League in the state of Yucatán, in the Norte de México League and with the Tijuana Toros of the Mexican League before catching the baseball world's attention with the Navojoa Mayos of the Mexican Pacific League.
Known largely for hitting 10 home runs with 13 RBIs for the Tampa Bay Rays in the 2020 playoffs and World Series, Arozarena professed his desire to play for the Mexican team three years ago and became a Mexican citizen last year. 
Before the game Monday, Arozarena wore a large sombrero and cowboy boots while shagging flies during batting practice. During the game, he flipped at least two balls into the crowd after making catches and signed autographs for fans behind the left-field wall during a pitching change.
Fans responded by chanting "M-V-P!" at him.
"I leave with much joy because of all the love I received from the fans," Arozarena said. "It was a beautiful experience for me."
And for the Mexican team as well.
"I think that they are not aware of what they have done for Mexico and for the Mexican boys and girls," Gil said. "These two weeks are going to attract so many young players in Mexico, and also Mexicans that live abroad.
"For that reason, I believe that this was a victory, even when we didn't win today."
With reports from El País, Marca and Associated Press