For the 31st time since a 1991 preseason game, the National Basketball Association is returning to Mexico City.
Tonight's contest at Mexico City Arena between the Orlando Magic and Atlanta Hawks will be the 13th regular-season NBA game played in the Mexican capital, along with 19 preseason games. Tipoff is set for 8:30 p.m.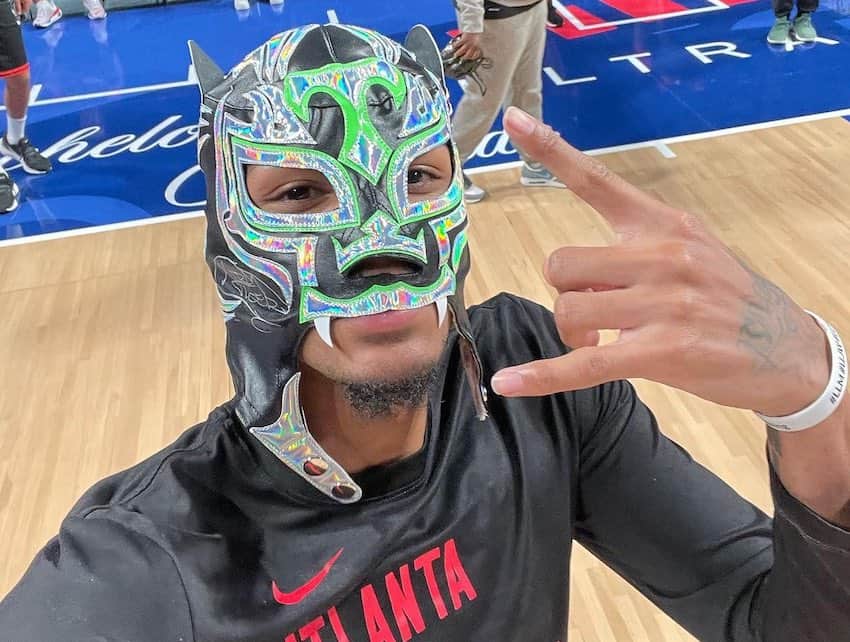 Don't be surprised to see players huffing and puffing, or sucking from an oxygen tank, especially in the fourth quarter. At 2,240 meters above sea level, Mexico City is significantly higher than the NBA's highest city, Denver at 1,609 meters.
In last season's Mexico City game, the Miami Heat beat the San Antonio Spurs 111-101 on Dec. 17, 2022 in front of 20,160 fans. Afterward, Heat forward Jimmy Butler explained with a wry smile how eating chapulines (grasshoppers) during his team's two-day visit might have helped him beat the altitude.
"I had some tequila and crickets [grasshoppers] and it was not bad," the six-time NBA All-Star said. "I did not eat a thousand of them, but I didn't get tired with the altitude — so I'll eat some more the next time around."
Tonight's game will be Mexico's 13th regular-season matchup in the NBA's Global Games series, which is more than Japan (12) and England (9). France will host its third game when the Brooklyn Nets play the Cleveland Cavaliers on Jan. 11, 2024.
Whenever the NBA plays in Mexico City, chatter about the league placing an expansion team in the Mexican capital always picks up.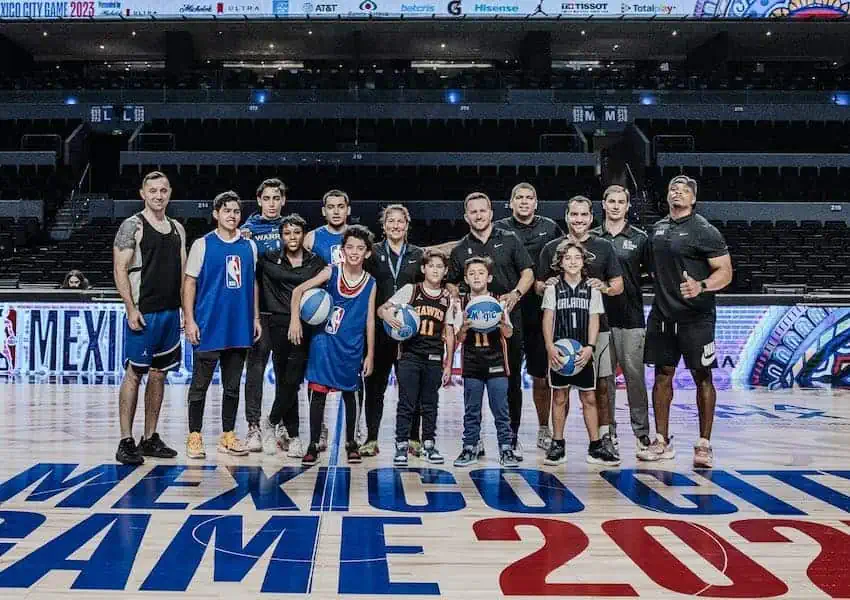 "From what I hear, there's a lot of energy and excitement around [Mexico City] when it comes to basketball," said Hawks star guard Trae Young, who is averaging 21.7 points per game this season. "I know [the NBA is] going to expand. You never know what cities will be there, but I wouldn't worry about coming [to Mexico City] once a year. It's a great arena [and] the fans are electric."
"'I believe you are doing the things to maybe house an NBA team here," NBA Commissioner Adam Silver said last year. "The traveling [a short flight, first-class hotel and easy transfers], the climate, the food, the culture is great. Our manifest destiny is to grow outside of the USA, and it makes sense to expand to the south. There's no doubt that we will continue to consider Mexico [for expansion]."
The city already has a proper arena, Mexico City Arena, a modern, glass-clad, 22,300-seat facility that opened in 2012 at a cost of US $300 million.
In fact, a pro basketball team already plays there: the Mexico City Capitanes, who compete in the NBA's minor league, the G-League. Last season, they averaged 3,641 fans per game, fifth in the G-League.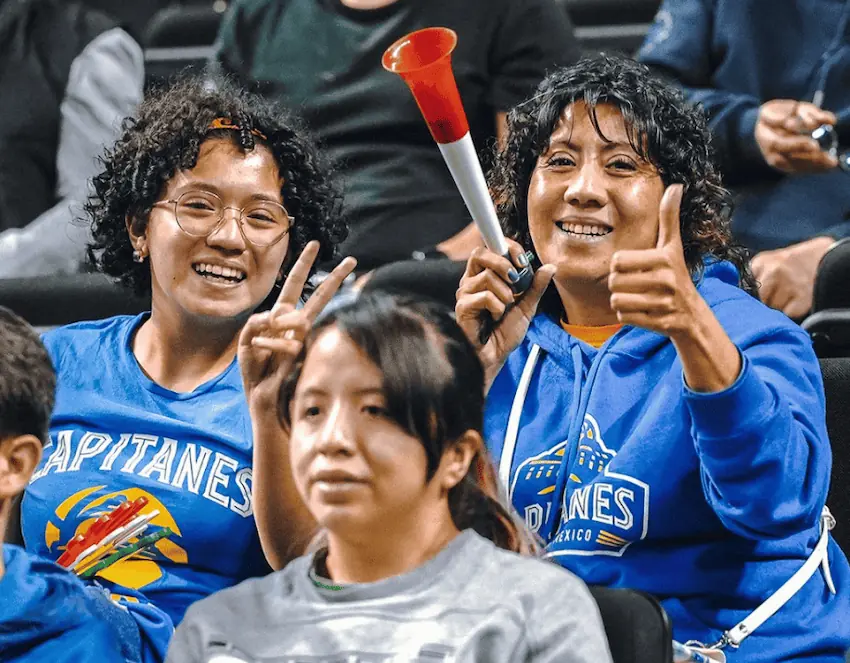 This year, the Capitanes open their season on Friday at home against the Osceola Magic. Mexico City's lineup right now features four-year NBA veteran and Mexican fan favorite Juan Toscano-Anderson, a California native whose mother is from Michoacán. When he was a bench player for the Golden State Warriors in their 2021-22 championship season, the 6-foot-6 forward draped himself in a Mexican flag after the team's series-clinching win over the Boston Celtics.
As for Mexico City getting an NBA team someday, Tosano-Anderson said, "It is a business. And I think the NBA wants to grow its market. … Putting a team here and having 30 million fans [would be amazing]. No NBA team, other than the Warriors or the Lakers, has that support."
With reports from Milenio and Associated Press