One of the main reasons I moved to Mazatlán, "The Pearl of the Pacific," was because there was so much to do here. Yes, I wanted to lie on the beach and drink margaritas, but I was also looking for things like a cultural scene, interesting places to go on day trips and ways to enjoy nature's beauty.
I found all that — and more.
After more than a decade living in Mazatlán, I keep an ongoing list of "must-dos" for when friends and family come to town. Here are a few of my favorites.
1. Carnival
Mazatlecos love to have fun. And while we encourage you to celebrate every day, certain events in Mazatlán are especially worth experiencing.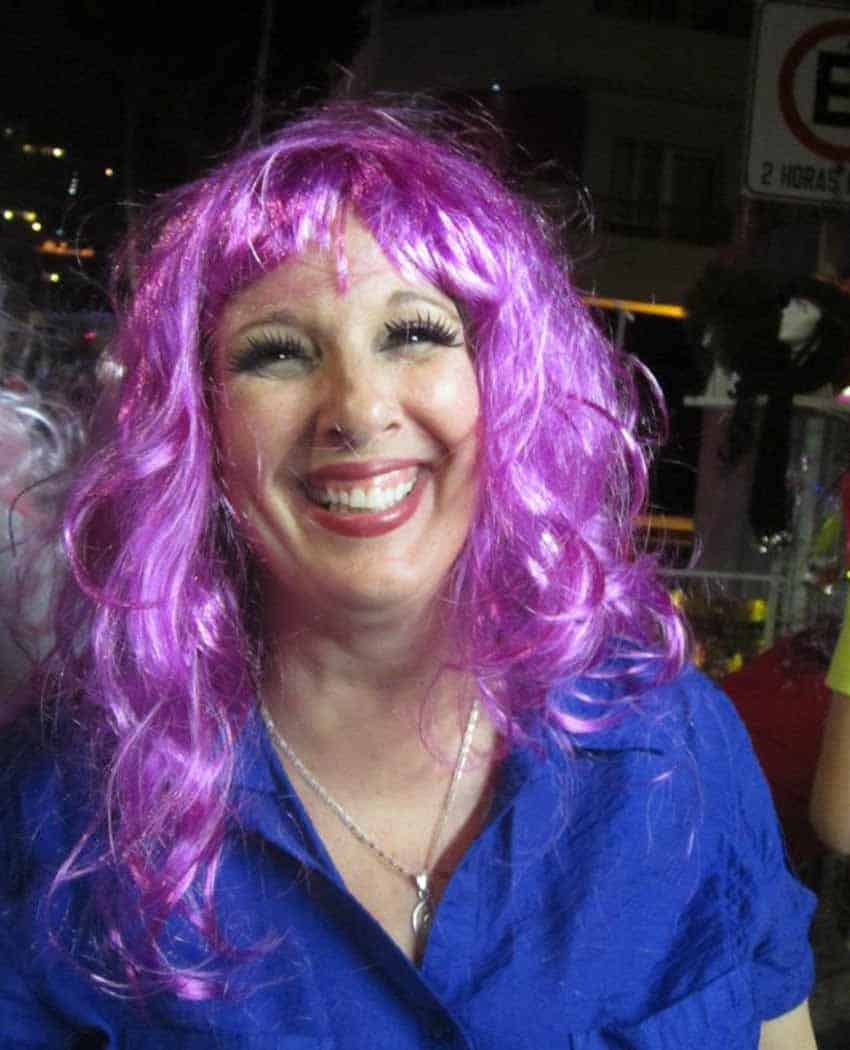 Mazatlán's Carnival — the third largest in the world — is a week of nonstop festivities with parades, amazing gigantic floats with costumed dancers, three elected Carnival queens and a king, stupendous fireworks, partying in the street and music, music, music!
The Carnival tradition here started in 1898 and has only gotten bigger and better as the years have gone by. Dressing up, at least a little, is encouraged (as is dancing with the street performers), so buy yourself a neon-colored wig or some crazy glasses, and plan your week of revelry.
Olas Altas in Centro Histórico is "Carnival Central," with the main street closed off, vendors selling food, beer and accessories and a half dozen stages with live bands from about 4 p.m. to 2 a.m. every night.
Admission is minimal, and families come early before it gets too crowded.
Carnival week also includes two fantastical parades, giant papier-mache figures set up along the malecón (pier), concerts by big-name pop stars at the baseball stadium and an always-incredible fireworks display that reenacts a historical battle.
Insider's tip: stay somewhere out of the fray so you can sleep at least a little! Exact dates change each year; Carnival 2022 is scheduled for February 24–March 1, depending on the COVID situation.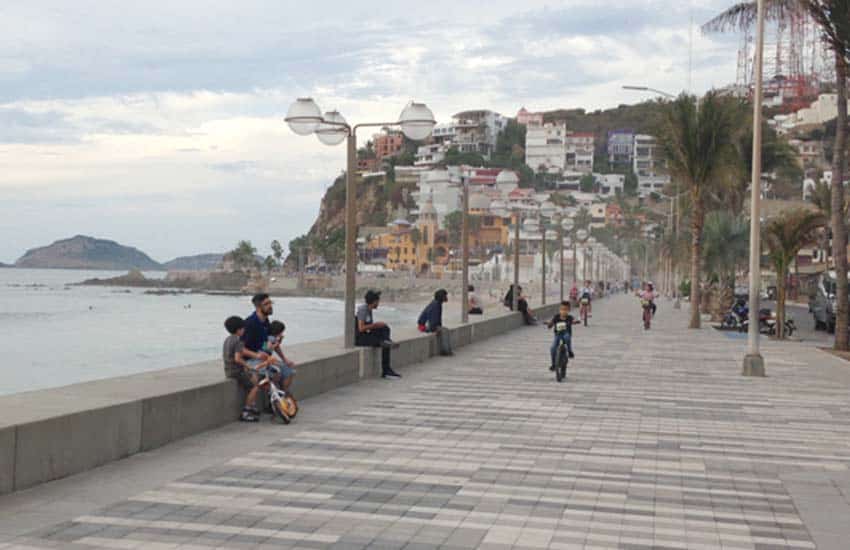 2. Take a picture
Mazatlán offers a smorgasbord of unique and memorable photo ops, from classic sunsets to the infamous site of El Chapo's capture and arrest, where busloads of Mexican tourists love to have their photo taken. (In front of the Miramar condos on the malecón, with the yellow building and white sign in the background.)
Sunsets are magnificent in every part of town, from Cerritos to Centro, and while beaches provide a great background, other spots — like the top of the Freeman Hotel in Olas Altas — give a bird's-eye view of the riotous colors as the sun goes down.
In the Golden Zone, the three islands offshore make a postcard-perfect backdrop at any time of day.
A city tour in a pulmonilla (Mazatlán's iconic golf-cart taxis), will give you an album's worth of spectacular photos of things and places you'd have never discovered on your own.
Check out the dozen-plus statues along the oceanfront malecón, each offering a one-of-a-kind photo op: next to the Mazatlán Mujer, sitting in the pulmonilla, on Mexican actor Pedro Infante's motorcycle or, the new classic, in front of the giant multi-colored letters spelling out "Mazatlán" near the iconic Valentino's nightclub complex in front of the beach and also in Playa Norte.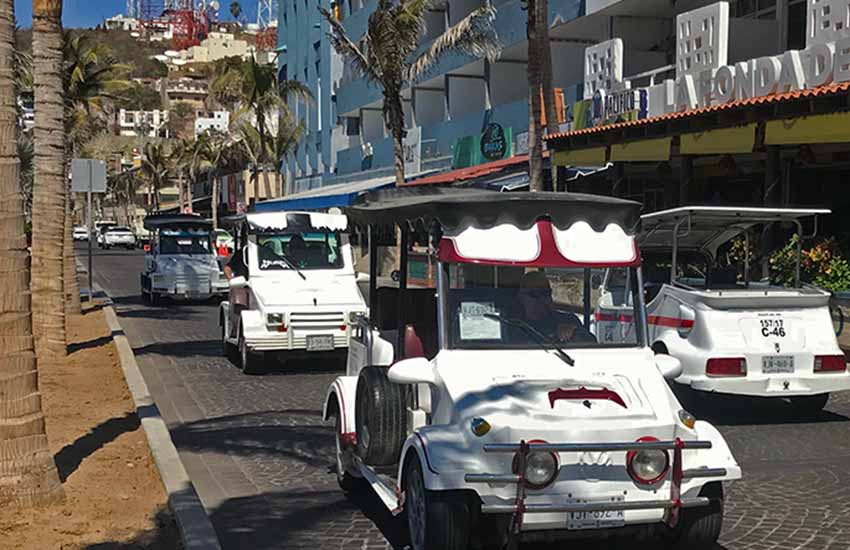 3. Island life
Mazatlán is blessed to have three beautiful, environmentally protected islands just offshore. In the summer, Deer, Wolf and Bird islands are verdant and green, thankfully undeveloped, with trails and paths leading up the cliffs and to the top, where spectacular views await. (The center, and largest, island, which receives small boat excursions, has basic but rustic facilities.)
There are very different views of the mainland skyline once you're on the islands, and the water is clear and super-calm with no waves. From the Golden Zone, hire a Jet Ski to take you out and pick you back up, rent a kayak or paddleboard or book a day trip on a catamaran. Bring water, snacks, sunscreen and anything else you might need, and remember to pack your trash.
Another island option is Isla de la Piedra (Stone Island) — not really an island, just Mazatlán's southern coast. The flat, walkable beach stretches for miles, flanked by plantations of coconut palms, and as of yet, there are no high-rise towers or major development.
Except for big holidays (when it's packed with tourists), Stone Island is quiet and peaceful. One section of the beach is lined with simple restaurants; pick one and settle in under a palapa for a day of relaxation. "No shirt, no shoes" is the expected dress code, the seafood is as fresh as can be and the ocean is calm and swimmable.
While paid Stone Island excursions are available, they're really not necessary. Get yourself to either of the two docks in Playa Sur, where a water taxi (30 pesos round trip) takes you across a short channel.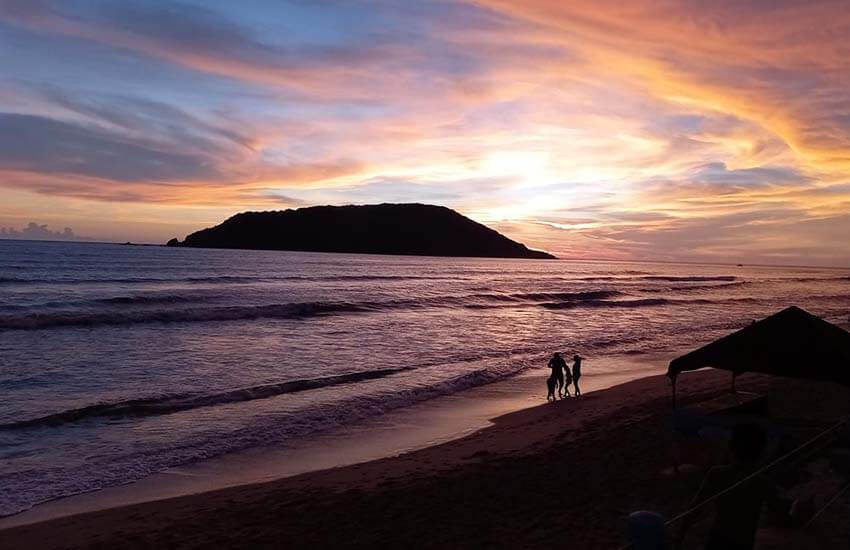 Walk off the dock to the dirt road and you'll see the main beach stretching in front of you. Alternately, walk down the road to the right, toward Cerro de los Chivos, where a small, protected bay and a handful of restaurants await.
4. Eat and drink
Step out of your "Mexican food comfort zone" and look beyond tacos and burritos! Mazatlán is a foodie paradise, and whether you want street food, casual beachfront dining or an elegant restaurant serving contemporary Mexican cuisine, it's all here.
Mazatlán is justifiably proud to be one of the biggest shrimping ports in the world, and you'll find fresh, locally caught shrimp (camarón) on every menu for every meal — at more than affordable prices.
Whether it's an omelet de camarón for breakfast, a shrimp burger or brocheta de camarón for lunch or a shrimp pasta or entrée for dinner, you'll be able to eat more shrimp than you've ever imagined. Seafood lovers will revel in the abundance (and low cost) of fresh tuna, mahi-mahi, snapper and dorado, prepared in a myriad of ways.
They say beer is cheaper than water in Mazatlán, and that may indeed be true: Pacífico has a brewery here, and cerveza is sold in eight- and 10-packs instead of those little ol' six-packs. Recently, several mezcalerías (mezcal bars) have opened, and Los Osuna offers tours of its 100-year-old tequila plant about an hour outside of town.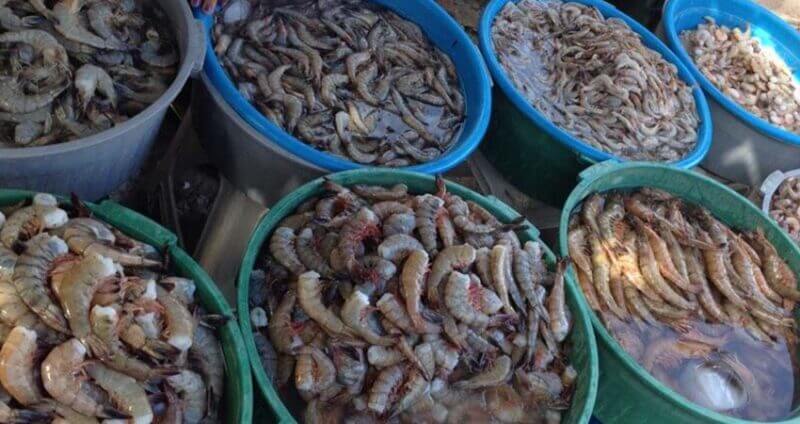 Not sure how to find a "good" taco stand? Check local Facebook pages, inquire at your hotel concierge desk or ask a taxi driver to take you to a popular one. Most open between 6 and 7 p.m.; a crowd is a good indication you're at the right place.
Try a papa loca (fire-roasted potato stuffed with carne asada, salsa, guacamole, butter and sour cream), a criminal (a huge quesadilla filled with meat and cheese) or a camote (roasted sweet potato drenched with sweetened condensed milk) for an authentic Mazatlán experience. And if you can find 'em, don't pass up a paper bag of hot crispy, cinnamon-y churros.
5. Step back in time
There's something quietly mystical about walking along cobblestone streets among beautiful turn-of-the-century buildings, and Mazatlán's Centro Histórico, la corazón de la ciudad (the heart of the city), definitely has that vibe.
In the last decade, many of the abandoned old buildings have been renovated and brought back to life, some as private homes, but others are open to the public as art galleries, restaurants, shops, mezcalerías, boutique hotels, cafes and museums.
Interspersed with the hustle-bustle and commerce are peaceful tree-lined plazas with benches to sit on and watch the world go by while you enjoy a refreshing gelato or agua fresca. Plaza Machado, the main square, is surrounded by charming restaurants and anchored by the Angela Peralta Theater, a gorgeous renovated old building with a year-round calendar of music, dance and theater performances.
Nearby is the busy Pino Suárez Market, a typical Mexican mercado selling everything from souvenir T-shirts to fresh-caught shrimp. Across the street, the Cathedral Basilica of the Immaculate Conception, built in 1856, is worth a respectful visit to see the stunning architecture and stained glass.
You can easily spend an entire day (or several!) walking, eating, drinking, people-watching and shopping. Wear comfortable shoes, and don't worry about a plan; there's so much to do and see, and the perfect day will unfold all on its own.
Janet Blaser is the author of the best-selling book, Why We Left: An Anthology of American Women Expats, featured on CNBC and MarketWatch. She has lived in Mexico since 2006. You can find her on Instagram at @thejanetblaser.