A bevy of little wine bars have been quietly opening up along the streets of Mexico City the past few years, winning over fans in a country more known for its beer and mezcal than its vinos.
As Mexico's own wine industry has blossomed, so have the options for locals looking to taste new and exciting wines from here and beyond.
But for many of us, wine remains a mystery. We know what we like, but not much more.
So as I scouted out some of my neighborhood's wine bars, I brought along an expert, my own double agent, if you will: Diana Serratos, a professional sommelier with more than 25 years of experience.
After studying and living in Argentina for 18 years, Serratos found her way back to Mexico and now works on a plethora of projects supporting Mexican food and drink. She agreed to be my wine guide, and we set off in search of a perfect glass.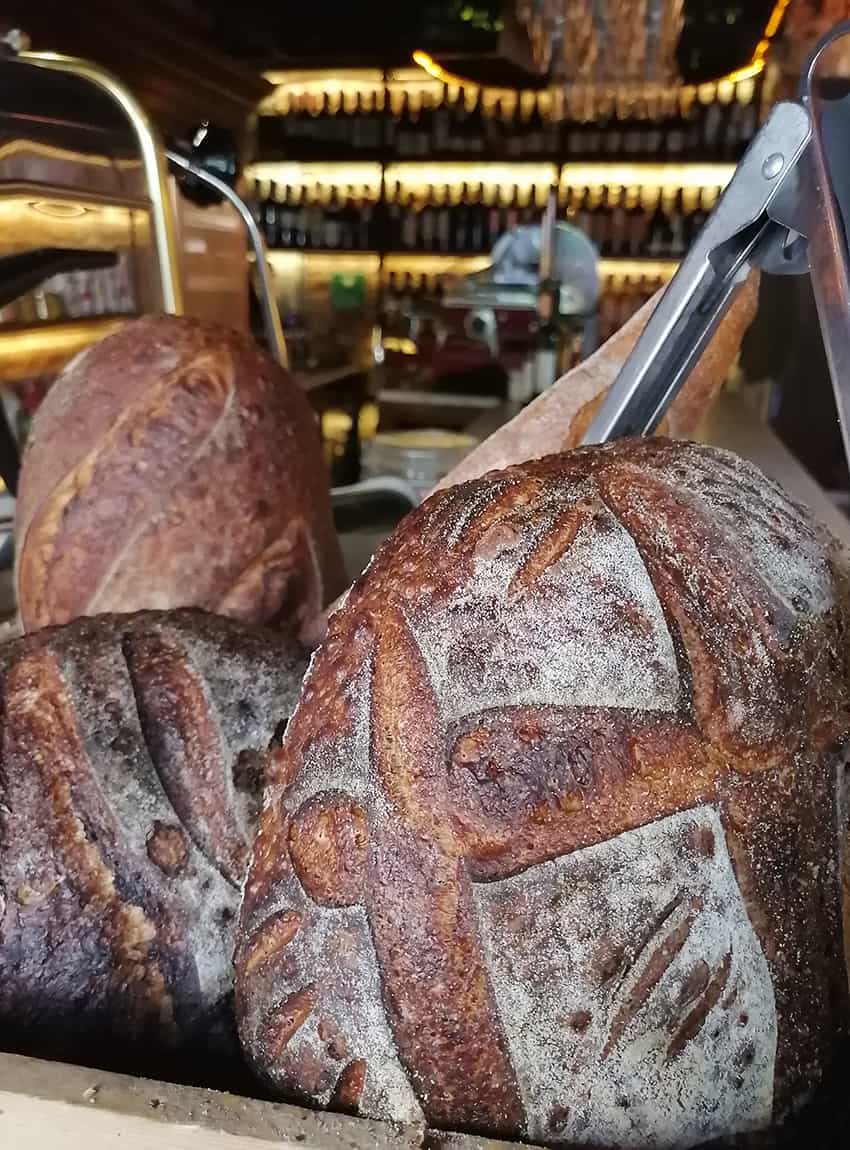 Bottega
One of my new favorite locations for enjoying a glass of vino, Bottega is the outpost of Sartoria across the street, an Italian restaurant whose young chef has garnered quite a bit of fame with his handmade pastas perfected during his time in Italy. Known for their thoughtful and saliva-provoking Italian cuisine, the folks from Sartoria opened Bottega two years ago to serve as their bodega (wine shop) and offer a variety of Italian wines (some very small batch productions) as well as high-quality foodstuffs like pasta, bread, canned sauces and Italian cheeses.
Dozens of labels line the shelves of their tiny barroom and deli, its dark wood crafting a cozy and old-world vibe. This year, Covid pushed their seating out into the open, along the relatively tranquil Orizaba street in North Roma, and it's a nice spot for a sunset drink.
The limited by-the-glass menu is offered alongside small plates with the same Italian influence as their mother restaurant.
"The person who chooses their wine [here] knows what they are doing," says Serratos of the list, which includes bottles from a range of excellent wine-producing regions, "They go well with antipasto."
I try a Sangiovese from the Rocca Ventossa winery. It has a cherry flavor and tartness I wasn't expecting. Serratos orders a fresh Nero D'Avola rosato, which she says is the perfect first drink for a hot day.
Loup Bar
Enormously popular since it opened in 2017, Loup has a list of natural wines that feels immensely overwhelming to the wine neophyte, not to mention the natural wine neophyte.
"Nobody's going to take the time to look at a list this long," says Serratos, "not when you're sitting and chatting."
But our congenial waiter offers to let us taste as many of the by-the-glass options as we like — the list changes daily. So I order a tangy rosé with slight effervescence, and Serratos has a white from Tierra de Peña, a Querétaro vineyard.
Natural wines — basically unadulterated fermented grape juice — can have a little too much funk for some casual drinkers. Taking your first baby steps at a place like Loup is probably your best bet for trying a wide range and seeing if natural wines are your thing.
The place itself is small and nondescript — with about half a dozen tables and a raucous seafood restaurant next door that significantly dampens the patio ambiance. So maybe sit inside for your natural wine lesson and order off the menu; folks rave about their food as well.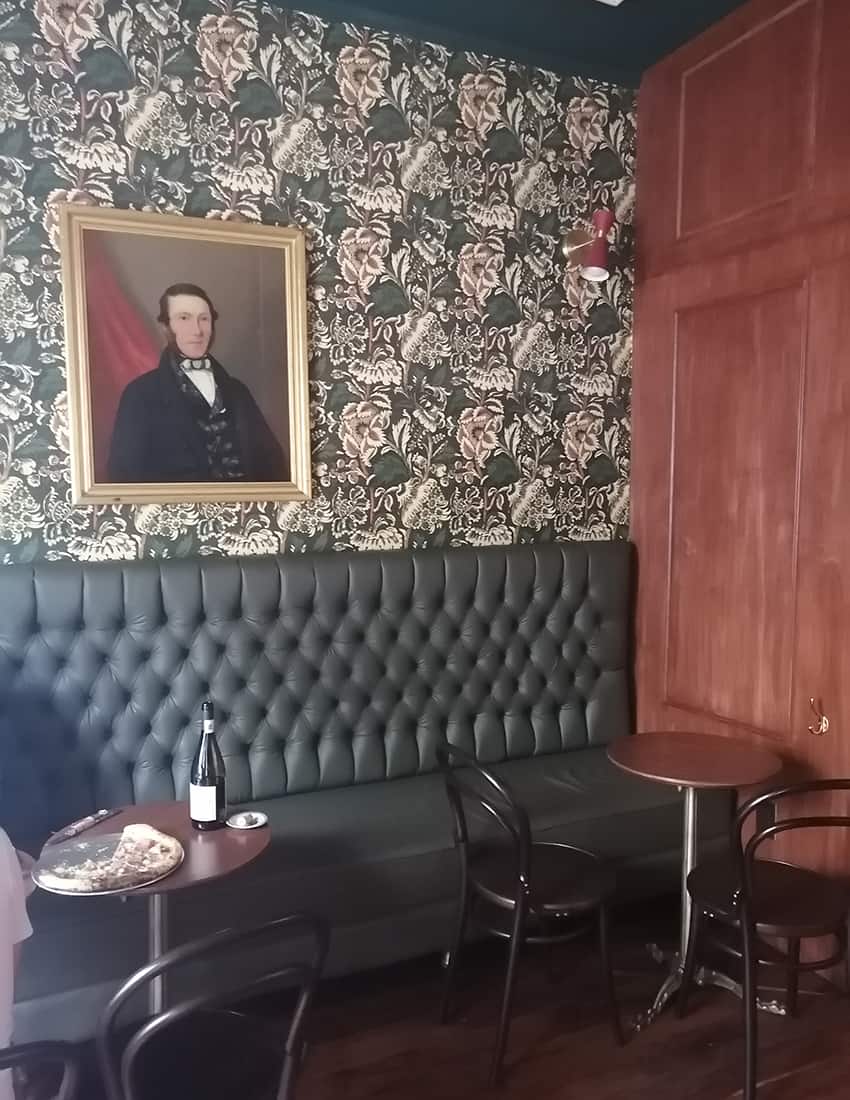 Vigneron
A creation of the pandemic, Vigneron sits in a mellow section of the Roma neighborhood with far fewer tourists and traffic than the more frequented Roma Norte.
The place's ambiance is the star, with the majority of seating located outside under the shade of the trees and a few intimate spots inside at an overstuffed booth below Victorian portraits and old-fashioned wallpaper. This is another wine bar where the daily by-the-glass selection is on constant rotation and they usually have at least two options of red and white — and generally an orange and a rose — that you can taste before you order.
The wine list tilts heavily French with a menu that doesn't seem to match the high-end prices of the wine they serve (pizzas and basic appetizers, mainly). My sommelier secret agent says someone here also knew what they were doing when they put together the wine list.
French wine is usually expensive, but for a casual spot in Mexico City, the list seems too expensive (there are few bottles under US $100) and doesn't have much of a range.
"It's not like there aren't people who will pay those prices," Diana says. "But for a bottle of wine and a small plate, you'll never leave paying less than US $100."
SiMon
One of the more established locations on this list (they opened in 2018), SiMon became super popular this year due to its additional outdoor seating a la pandemic. If you're looking for a nice selection of Mexican wine, this is the place to go.
Once just a tiny offshoot of chef César Margain's Broka restaurant next door, SiMon has developed a fan base of its own over the past few years. According to interviews with Margain, an essential part of the concept is to keep wine drinking casual and to support the burgeoning wine industry in Mexico, in particular Baja California, where he once lived. The unfussy style is a relief in a city that tends to like its wine fancy.
SiMon also sells gourmet products such as conserves and cheeses, and you can get some great dishes from the Broka kitchen while you sip.
"They have a good selection of Mexican wine at a good price, and the artichokes from Broka are the best," says Serratos.
By the end of the night, we are saturated, but at least I am now more knowledgeable about what's out there and ready to make a good choice when next hit by a wine craving. As more good wine bars open in the city, I plan to say salud! at each and every one.
Lydia Carey is a regular contributor to Mexico News Daily.