With 32 states and 5,800 miles of gorgeous coastline, urbanscapes and quaint colonial towns — in regions that each have their own special cuisine, distinct accents and beautiful biodiversity — Mexico has so many destinations worth visiting, it can be hard to know where to start.
I've gotten to know Guanajuato well during my 13 years in the country, and it still has nooks and crannies I have yet to explore. Tourists who head right to the state's most famous attraction — the city of San Miguel de Allende — miss out on the plethora of places and activities the state has to offer.
By far, one of the state's biggest and best destinations is Guanajuato city. As you approach, the multicolored facades of the houses creeping up the mountains glitter in the sunshine. A massive system of underground tunnels and stone archways snaking under the city's streets provide a sense of the long history of this former silver mining center.
A jewel of the Spanish viceregal period, the city's welcoming urban space beckons tourists to meander through its alleyways that snake through classic architecture. Diego Rivera's childhood home is here, as is the state's famous mummy museum (a result of the arid landscape that "mummified" many of the previous inhabitants).
A growing list of excellent boutique hotels and restaurants are flooded with guests each year during the world-famous International Cervantino Festival (FIC), the largest performing arts festival in the Americas.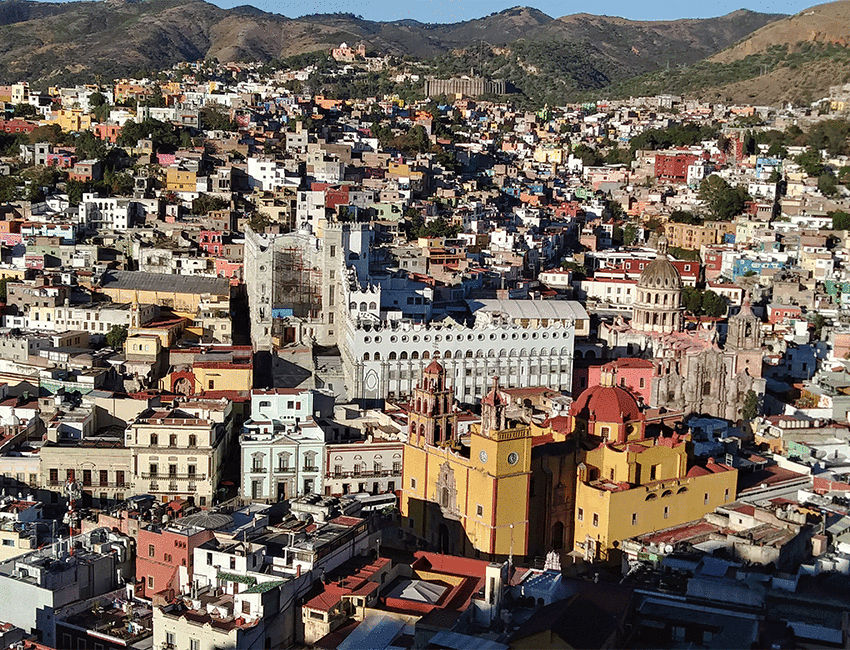 In contrast to some of the country's sleepier destinations, Guanajuato has a vibrant cultural scene due in part to the University of Guanajuato, whose main campus is in the heart of downtown. But it's also a working city with attractions geared not only toward tourists but also to the almost 200,000 people who live and work here. This is a real draw for foreigners looking to learn Spanish: you can mingle with locals as opposed to heavily touristy destinations where you might end up speaking a lot of English.
The city has several good language schools, including Escuela Mexicana, Escuela Falcon, and La Hacienda Spanish School. The price tag for a few months here (spent in a great neighborhood with all the bells and whistles) is much less than other more touristy locations.
The state has six Pueblos Mágicos, Magical Towns officially recognized by the Mexican government for their cultural and historical significance. Mineral de Pozos, which seemed frozen in time just 10 years ago, is being discovered for its bohemian charm and tranquil ambiance.
The town is smattered with small hotels, boutique shops and a handful of good eateries but retains its small-town charm and easy living. Once inhabited by various nomadic tribes, Mineral de Pozos became a center of mining during the 18th century but closed most of the mines by the mid-1920s. You can still visit some of these crumbling reminders of the town's glory days on its outskirts, enjoy a relaxing weekend of off-road biking and amble through the town's narrow streets surrounded by ancient architecture.
Dolores Hidalgo, another Magical Town, is a perfect weekend day trip from nearby San Miguel de Allende or Guanajuato city. You can see the church where Father Miguel Hidalgo first called for Mexico's independence as well as wander through local pottery shops so famous for their craft that you can now find examples around the world.
In the main square, stop for one of the town's nieves (ice cream) in a wild range of flavors — think mole or pulque — or sit for a spell under the main plaza's leafy canopy and watch local breakdancers or mini theatrical performances.
A trip to Dolores Hidalgo is nicely paired with a stop at some of the state's wineries scattered throughout the Bajío region, where wine grapes were first grown in the New World; Father Hidalgo was rumored to have his own vineyard.
The wine scene here has really just started to blossom in the past decade, so some vineyards are still young and working on perfecting their vintages. However, a few stalwarts — like Cuna de Tierra — have been developing their particular styles (rich, deep reds in Cuna de Tierra's case) for years and have won fame internationally.
Newcomer Tres Raíces is also making some beautiful wines. Its vineyard and boutique hotel is also idyllic for a few days' stay. Other vineyards include Dos Buhos, the organic vineyard Viñedos Toyan and Viñedos San Lucas. All four are located on the outskirts of San Miguel de Allende.
Other roadtrip-worthy destinations include Yuriria, home to Guanajuato's first Catholic convent, built in 1550 from volcanic rock. It's well known for its rebozos, intricately patterned handmade shawls.
Guanajuato's first official city, Salvatierra, hosts a harvest festival each year in November, a mix of indigenous and Catholic rituals with music, dancing and fireworks. In tiny Jalpa de Canovas, visit the town's founding hacienda (which once hosted Mexico's first and only emperor, Maximiliano) and see the gothic-inspired Church of Our Lord of Mercy.
If you are chasing Mexican Independence history, stop in the town of Atotonilco to see the mural-covered chapel where Hidalgo stopped on his independence march and took an image of the Virgin of Guadalupe there to use as his makeshift army's standard. León, the state's industrial center, is worth a visit during their annual hot air balloon festival.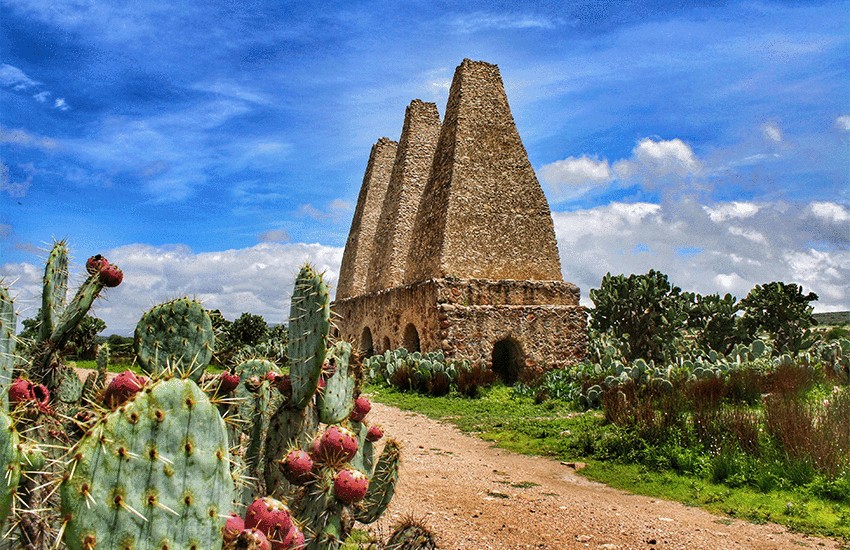 So much wide-open country means that in most of the towns I mentioned you can sign up for horseback riding, ATV or mountain biking tours. Tourismo Alternativo offers bike tours of Guanajuato city. Want to do it on your own? There are great resources on local bike routes already archived that can save you from traveling by car altogether.
It's also a great state for camping, although campgrounds vary wildly in terms of services, access and maintained trails. Some areas worth a sleep under the stars include Peña Alta, a protected pine forest north of Dolores Hidalgo; Tierrablanca, where you can sleep in a hammock suspended hundreds of feet above a canyon and Sierra de Lobos, a protected oak forest just outside Guanajuato city with beautiful natural rock monoliths.
Traditional street food and homemade dishes in small family-run comedores are the best way to get a taste of Mexico, and the region has a few specialties to keep an eye out for as you travel; enchiladas mineras is one of the most famous.
A nighttime snack, these are tortillas dipped in a guajillo chile sauce and stuffed with local cheese, shredded lettuce, pickled chiles, carrots and potatoes. Also on the menu is capone de nopales con xoconostle. Popular in the southern part of the state, this is a cactus salad with prickly pear, tomato, onion, garlic and cilantro added. In León, try guacamayas; though named after parrots, they are actually a fried pork skin (chicharrón) sandwich with pickled veggies, salt and lime on top. Finally for dessert, try the state's charamuscas — figurines made of Mexican cane sugar, called piloncillo.
Whatever you decide to highlight on your map, you are bound to encounter the warm hospitality of Mexico's cradle of independence and — if you are willing to get off the beaten path — experiences that will stay with you until your next Mexico trip.
'Cause let's be honest; you'll be back.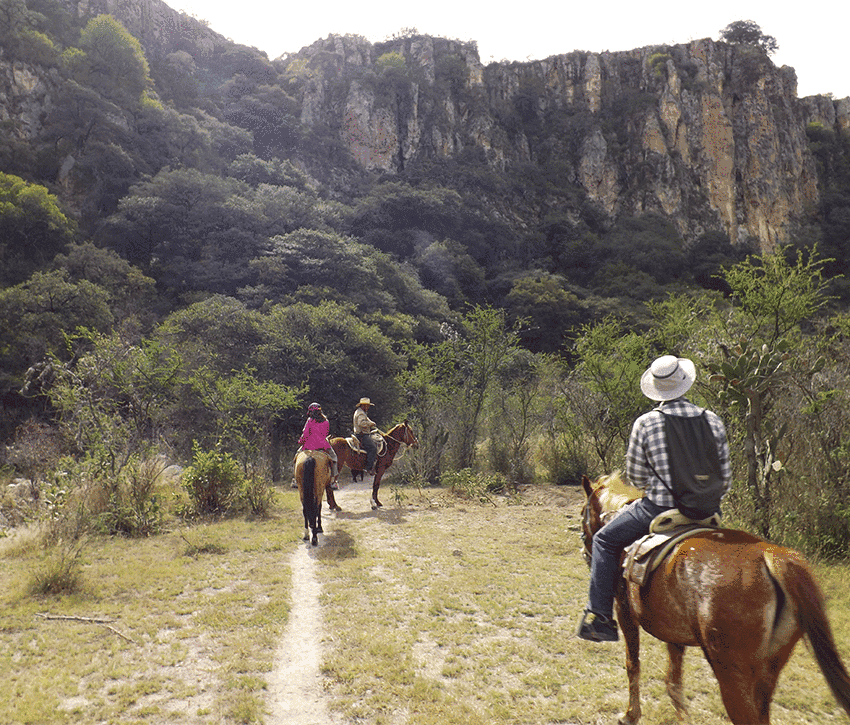 Lydia Carey is a regular contributor to Mexico News Daily.