"We wanted to get out of the States for years," said Tom Pence as he drove down a highway in the state of Querétaro, where he and his wife Tiffany have made a business for themselves giving tours of the area's vineyards. "Money started to not go as far as it used to."
In addition, the wine store Pence owned in Orlando, Florida, was losing customers.
"As my customers got older, they were told to stop drinking wine for health reasons," he explained. "Millennials … wanted to do everything online."
Less business and a hankering for something different led Tom and Tiffany, who was a wine rep, to look for options. They'd traveled extensively for years and decided in 2018 to make the move to Mexico.
"We decided on Querétaro because of its high standard of living, low crime and its international airport," Tom said. They also loved the weather, the opportunity to explore the plethora of nearby Pueblos Mágicos (Magical Towns) and its burgeoning wine industry.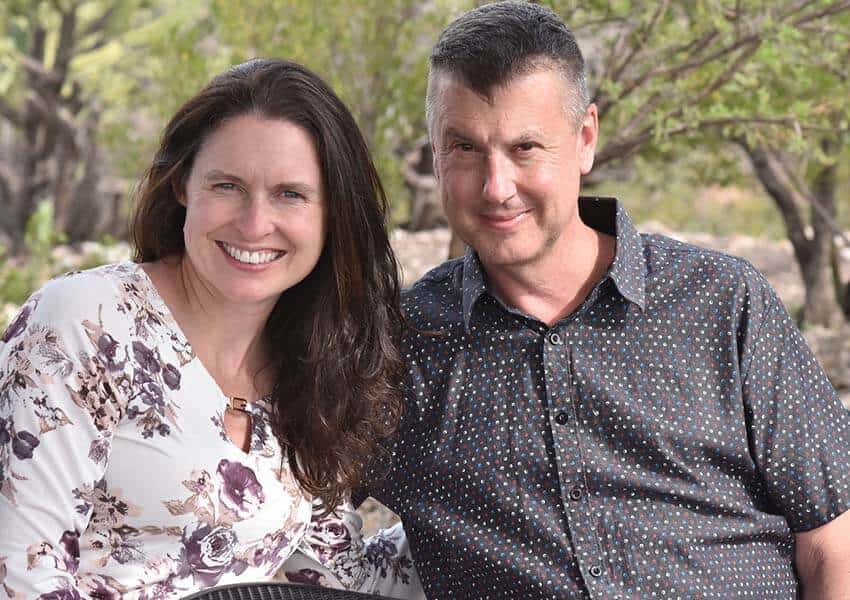 "We weren't looking for a wine region to move to," Tiffany said. "We were looking for something international, so the wine region was a bonus. Basically, we moved here to have a better quality of life."
Things were going well for them until COVID-19 hit and their revenue streams dried up. "We had to start worrying about how to earn money," Tom said.
With a combined total of 37 years of experience in the wine industry, it was fairly obvious what they needed to do. "We're right in the middle of wine country," he said. "We figured we'd start talking to the wineries."
A number of companies offer tours of Querétaro's Art, Wine and Cheese Route, and that seemed like a good way for them to get to know the area and its wineries. "When we first got here, we did take one of the tours," said Tiffany, "and it was a very nice introductory tour. But we felt that, for us, we wanted to spend more time at certain parts of the tour than they were offering."
Too much time was spent sitting around waiting for other vans filled with clients to arrive, and the tours were overly structured and moved along too quickly, Tom said. "We didn't have enough time in the Pueblo Mágicos," he said, "or any quality time or experience with any of the nicer-quality dairies or wineries."
They discussed their experiences and decided to start a tour of their own, one that was different, more personalized.
"We wanted to do smaller tours where, even on the fly, if a client says I want to spend some more time here, fine, no problem," Tom said. "We decided we'd go to smaller wineries, ones that we felt offer a higher quality product."
And so Heart of Mexico Wine Tours was born.
"Our tours are highly customized, but we have also created wine tours that are already set," Tiffany said. "We've also designed a Pueblo Mágico tour. We spend time in Bernal, have a nice lunch, go to Tesquiquipan [another Pueblo Mágico]. It's more customized so you can actually spend time where you want."
They also wanted their tours to be flexible. "If you fall in love with a Pueblo Mágico and you want to stay, you can," Tom said. If reservations have been made to stop at a winery after that, Tiffany will call them and arrange for a later time.
In addition to the wineries, their tours make stops at some of Querétaro's artisanal creameries.
Cava de Quesos Bocanegro opened eight years ago. In addition to selling typical Mexican cheeses like quesillo, manchego and queso fresco, they have begun introducing aged, stronger-flavored cheeses. One creamery I found particularly interesting was Queso La Biquette, a small producer that sells only goat cheeses. Their products range from the fresh, mild cheese I was used to, to an aged Tomme, which has a rich, earthy flavor I find particularly tasty.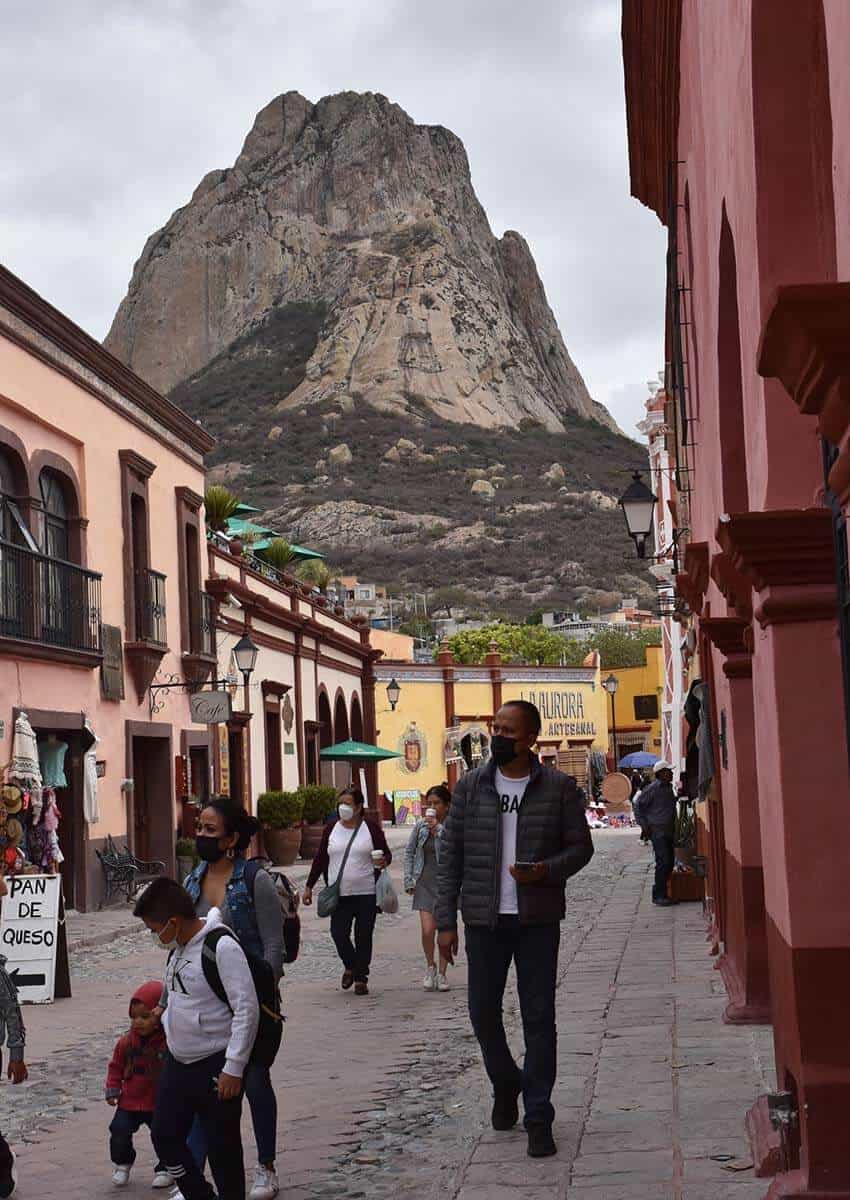 The Pences may offer in the future a tour that focuses solely on creameries.
All of the wineries and creameries offer tastings, and I highly recommend them. Sitting at a table on a balcony overlooking a vineyard on a summer afternoon or sitting at a table sampling some delicious cheeses isn't a bad way to spend some time.
The Pences also have what they call cultural tours. "We can tour the local markets, we can buy food, come back to the house and cook with clients. We can teach them how to make masa (the corn flour dough that tortillas are made from) from scratch."
Right now, they're offering smaller tours and taking people around in their car. Four is the maximum number that can fit in the vehicle, although they're able to rent a van if a larger group wants to book a tour.
Currently, the tours are all in English but, Tom said, "We want to have bilingual guides eventually."
The Pences have extensive knowledge about wines and have come to know Querétaro well. During a tour, they'll explain the challenges that wineries face here and how those challenges make the region's wines exceptional.
They also know the owners of these wineries and creameries well. Accompanying them on a visit is like being among a group of old friends. And the couple knows, and loves, the Magical Towns that dot the state.
But beware: take a tour with them and you'll start thinking about relocating to Querétaro.
In fact, they can help you with that as well.
• Tours may be booked at the Heart of Mexico Wine Tours website. Tiffany also has a travel blog, Epicurean Expats.
Joseph Sorrentino, a writer, photographer and author of the book San Gregorio Atlapulco: Cosmvisiones and of Stinky Island Tales: Some Stories from an Italian-American Childhood, is a regular contributor to Mexico News Daily. More examples of his photographs and links to other articles may be found at www.sorrentinophotography.com  He currently lives in Chipilo, Puebla.