Mexico has once again ranked highly as a place for expats to live and work.
According to the Expat Insider 2023 survey by global expat network Internations, 90% of expats living in Mexico say they're happy with their life in the country, compared to 72% of expats living in other locations around the world.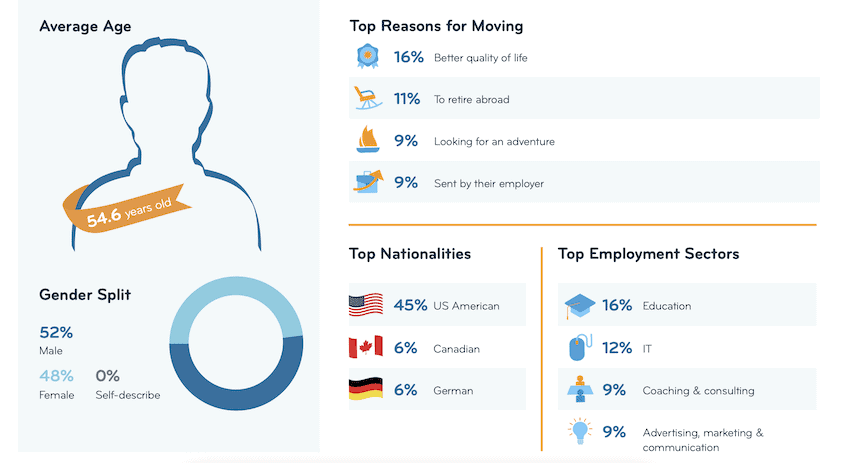 The survey, launched in 2014, ranks 53 destinations based on five indicators: quality of life, ease of settling in, working abroad, personal finance and an "expat essentials" index, which covers housing, administration, language and digital life.
Over the last decade, expats in Mexico have consistently ranked the country among the Top 5 in the world, mainly due to the ease of settling in, locals' friendliness to foreigners and the ease of building one's own community.  
Mexico expats said they found it easy to settle in (the nation ranked at the top of this list for the fifth consecutive year) due to locals' friendliness and the ease of building friendships with Mexicans. Around three out of four expats (74%) said they find it easy to make friends with local residents compared to the global average of 43%. 
This result could explain why foreigners in Mexico said they have a personal support network in the country — it ranked No. 2 on this survey question — and why Mexico ranked No. 4 for expats reporting that they're overall happy with their social lives.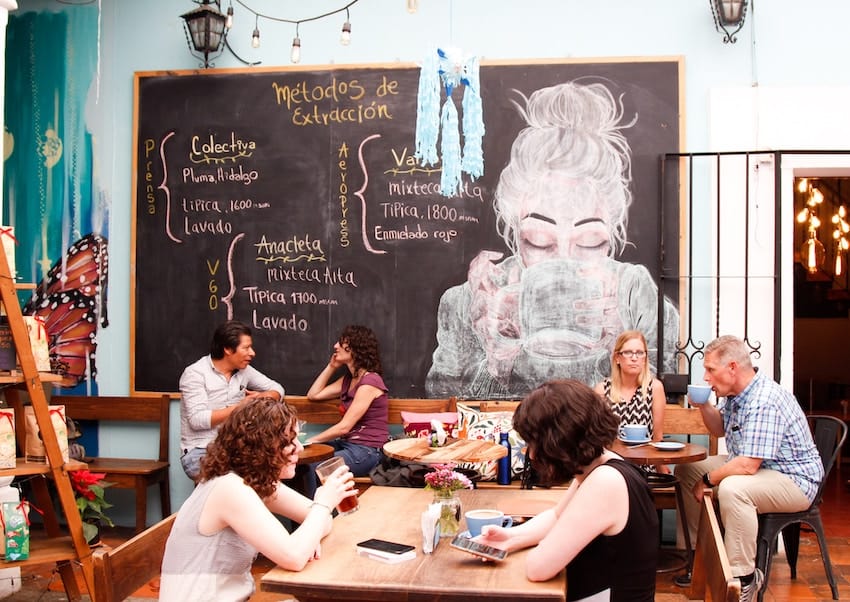 Mexico secures another number-one ranking for welcoming expats. Many expats cited how simple it was to get used to Mexican culture.
Mexico ranked No. 6 in the affordable-living category, with respondents saying it was easy to find housing that's affordable. According to Expat Insider, 71% of expats in Mexico are happy with the general cost of living here — compared to only 44% globally. Unsurprisingly, a whopping 80% reported being satisfied with their financial situation, compared to 58% globally.
Expats here also said they felt satisfied with their work-life balance living in Mexico. The country ranked No. 1 on how expats here feel about their personal career opportunities here. Mexico also ranked the country high among others for fair pay: it ranked No. 5.
However, going deeper, the quality of life questions revealed mixed results. While the highest-ranking answer that Mexico expats gave for moving here was for a better quality of life (16%), Mexico ranked No. 45 among countries on a question about how expats felt about political stability in their adopted country. In addition, 18% of respondents who live in Mexico said they don't feel safe here. That was more than double the global average of 8%.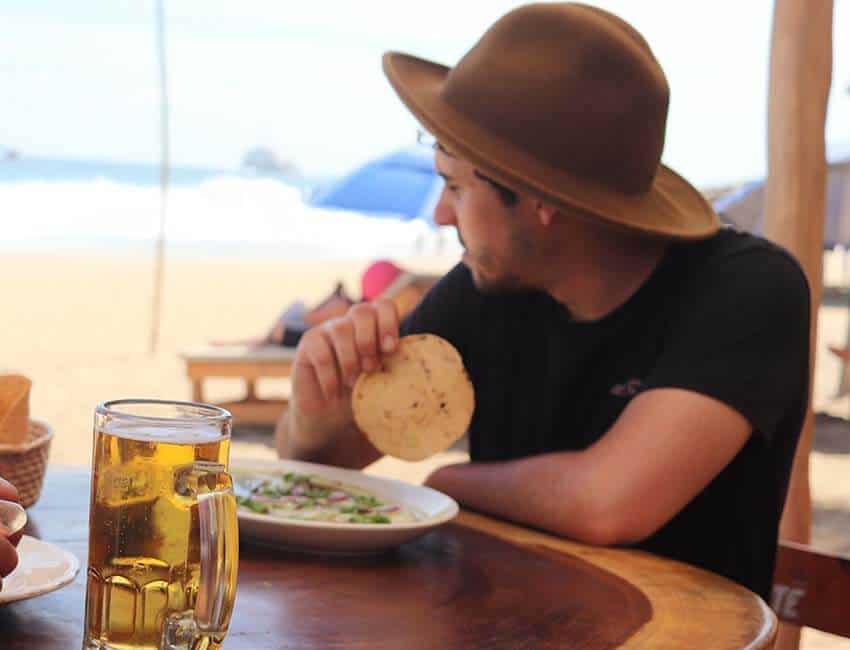 On the positive side, Mexico expats gave high ratings to the country's leisure options: it ranked No. 2. Expats reported loving Mexico's culinary variety and its wealth of dining options, which sent Mexico to the top of the class with a number-one ranking. It ranked slightly lower on its culture and nightlife options (No. 3).
Where do most respondents hail from? Unsurprisingly, the United States (45%) topped the list. Coming in second was Canada, at a much lower 6%, which tied with Germany, also comprising 6%. 
Among respondents, Mexico expats average out to 54.6 years old, possibly suggesting that the digital nomad trend may be changing Mexico's expats demographics, attracting a greater number of younger, working expats than before. Expats here were also split nearly down the middle in terms of gender, with men making up 52% and women 48% of respondents.
While the survey saw responses from 171 different nationalities in 172 counties, the ties between Mexico and the United States may well have helped Mexico's rankings, thanks to geographical and cultural closeness between the two nations. Expat Insider claims that the survey reflects expat attitudes in each country rather than a concrete ranking of international destinations.
To round out the Top 5, Spain came in second, followed by Panama, Malaysia and Taiwan. 
With reports from CNBC and Internations.