One of my favorite things to do each year during my last weeks in Zihuatanejo is to upgrade my accommodation.
Indulging in a little more luxury is a guilty pleasure, as many of the rentals here include a pool and maid service. Usually, I time my reservations for after Semana Santa and when crowds are long gone to get better prices. That way, I can be assured of some solitude and blissful quiet — perfect for gearing up to Canada's busier lifestyle and for staying within my budget.
This year, I lucked out when friends of mine, Al and Agatha Doerksen, mentioned they had purchased an Airbnb in 2019 on La Ropa beach, Villa Casa Luna.
Like many longtimers to Zihuatanejo, I knew of the place through my acquaintance with the former owners, Patsy, a well-known photographer and the late Joe LoGiudice, a trained architect and former Soho art dealer, as well as a film producer and activist. Still, I'd never had the pleasure of experiencing it.
Villa Casa Luna has a history of having housed many celebrities, including musician Keith Richards and activist Abbie Hoffman. Numerous other artists — like Jose Luis Cuevas and Pop Art icon Larry Rivers — and actors like Lauren Hutton and Janet "Viva" Hoffman were also frequent visitors to the area.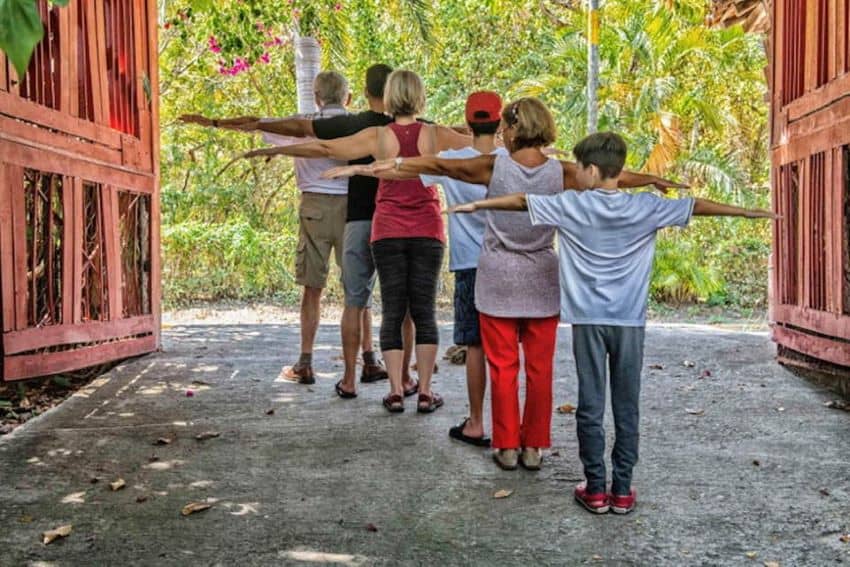 I opted to stay in the lovely casita. From the moment the red electric gates opened, I felt as if I were stepping into a secret garden.
A maze of lush vegetation and bamboo trees, as well as rare orchids and other plants, dotted the path to a cottage tucked in the corner of the property. I could see the main house to the right of me, nearly hidden by foliage — precisely the peace, quiet and privacy I wanted.
A sizeable inviting porch, complete with couch and hammock, beckoned me, and I envisioned hours of napping and reading in the cool shade of the tiled roof.
Steps away from the cottage and behind a bamboo door is a large swimming pool. Just a few meters from that are the beginnings of the reconstruction of another future casita, complete with an outdoor shower.
As for the casita itself, it was like stepping back in time to the '60s, and '70s — when it was initially built by the LoGiudices — yet there is every convenience you would hope to find in a well-stocked home.
The black-checkered floors in the open-concept kitchen, dining and living area were the first clue to the theme, and the painted wood cupboards and planked walls complemented stone counters and a massive stone sink. Charming, too, are the numerous windows that let in plenty of light, adorned with wooden shutters. I particularly loved the terra-cotta tiles in the Mexican-styled bedroom and bathroom.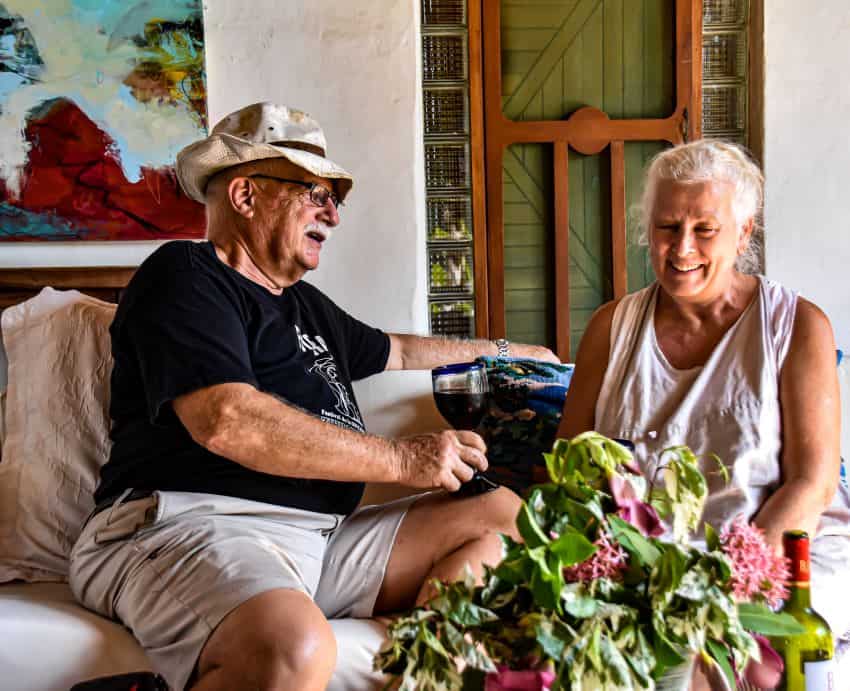 The main house, a mixture of modern and traditional Mexican architecture, boasts an additional four rentable rooms, complete with kitchen and living space. The whole house is perfect for larger groups. The open-air rooms look out onto more gardens, giving you the feeling that you are one with nature no matter where you are.
The whole complex, which sits on a full acre of developed and undeveloped land, is a large one, and I was curious why a couple well into retirement would undertake such a project.
As Canadians originally from Winnipeg, Manitoba (and now southwest Ontario), I learned that the Doerksens had an illustrious past as well.
The pair had traveled and lived in many parts of the world in teaching and consultant jobs, including Calcutta — where they were next-door neighbors to Mother Theresa — to Germany and Colorado.
"It's really because of our daughter, Allison," says Agatha, an artist whose work has showcased locally and abroad. "We were sitting on the second-story balcony of the condo we own next door when she noticed the for-sale sign. Although we could see just bits of the property and were acquainted with our neighbor, we had never actually been inside its walls. Of course, we were curious and decided to check it out."
"Al and I have the visions and dreams — along with Allison, who invested her own money into the property — but it is our kids and grandchildren who will have the energy to see them through. Future plans will hopefully involve meeting the needs of that vision while protecting what is already here, and that honors the history and people of Mexico."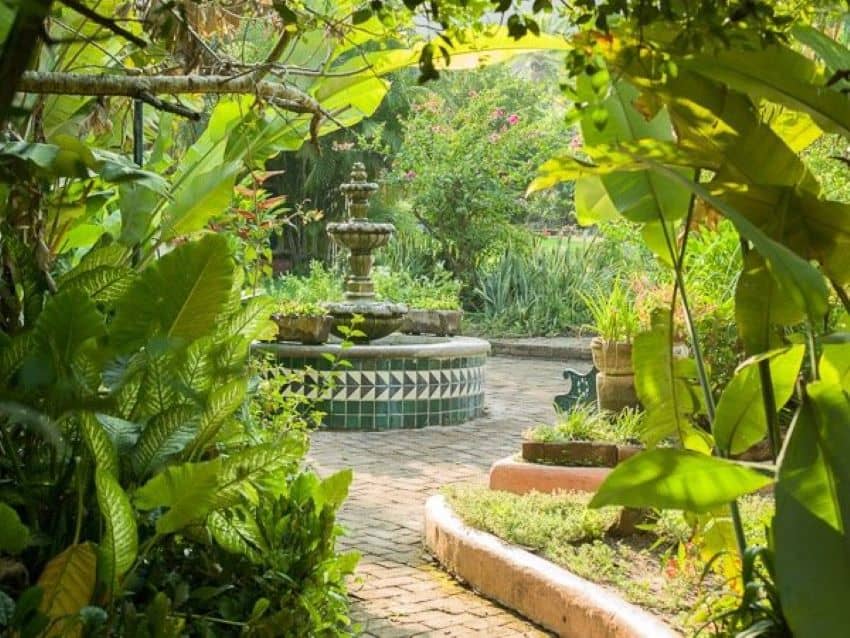 "I really felt that is this place where I could do my best art," says Agatha. Her passion, she explained, is to somehow incorporate nature with Allison's plans for commerce through her beeswax candle business.
There are also expansion plans — perhaps more casitas and yoga or meditation retreats. However, with the advent of Covid-19, some of those plans are on hold for the time being.
For now, keeping afloat, making plans, and ensuring that the place renews with new life seems to be the priority for a brighter future filled with endless possibilities.
Those interested in experiencing this piece of paradise, which is mere steps to Playa La Ropa, can do so by visiting Villa Casa Luna's website for contact information and further details.
The writer divides her time between Canada and Zihuatanejo.