After two years on Zoom, the renowned San Miguel Writers' Conference returned to an in-person format this year, to the delight of several hundred enthusiastic attendees from across North America.
In between keynote addresses, intimate author readings, master classes from an impressive faculty, and energetic open mic nights, I had the pleasure of visiting with both Susan Page, co-founder and outgoing executive director of the conference, and Tina Bueche, incoming executive director.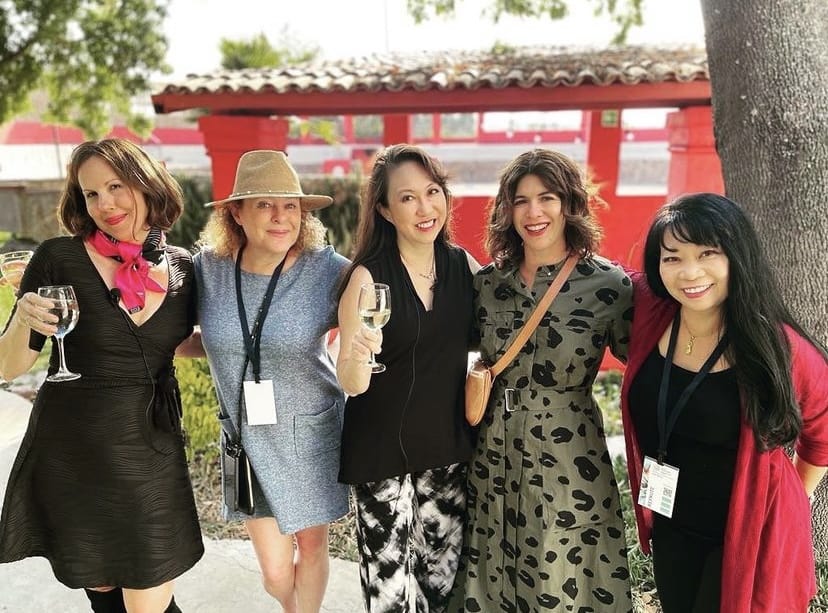 Founded in 2006, this bilingual and tricultural conference held annually at the Hotel Real de Minas in San Miguel de Allende has attracted an impressive array of literary stars over the years, including Barbara Kingsolver, Luis Alberto Urrea, Tom Robbins, Valeria Luiselli, Paul Theroux, Gloria Steinem, Naomi Klein, and U.S. Poet Laureate Juan Felipe Herrera, among many other notable writers.
This year's keynote speakers included Janelle Brown ("Pretty Things"), Jean Kwok ("Searching for Sylvie Lee" and "Girl in Translation"), Brenda Lozano ("Witches"), Linda Spalding ("The Paper Wife"), and Benjamin Lorr, the immersive journalist who wrote "The Secret Life of Groceries" and "Hell-Bent", an explosive exposé on sexual abuse within the Bikram yoga community.
In addition, Suzette Mayr, winner of Canada's lucrative Giller Prize, discussed her work with prolific Canadian author Merilyn Simonds. Simonds also engaged in an onstage conversation with literary icon Margaret Atwood in a post-conference event at La Casona Convention Center. Atwood charmed the audience with her sly humor.
I sat down with co-founder and outgoing executive director Susan Page to learn more about the conference's impact on San Miguel and the literary world. Page pointed first to the economic impact on the city. Before the pandemic, the city government estimated that each year attendees brought US $2 million into the economy of San Miguel, when expenditures on hotels, restaurants, taxis, galleries, and shops were considered.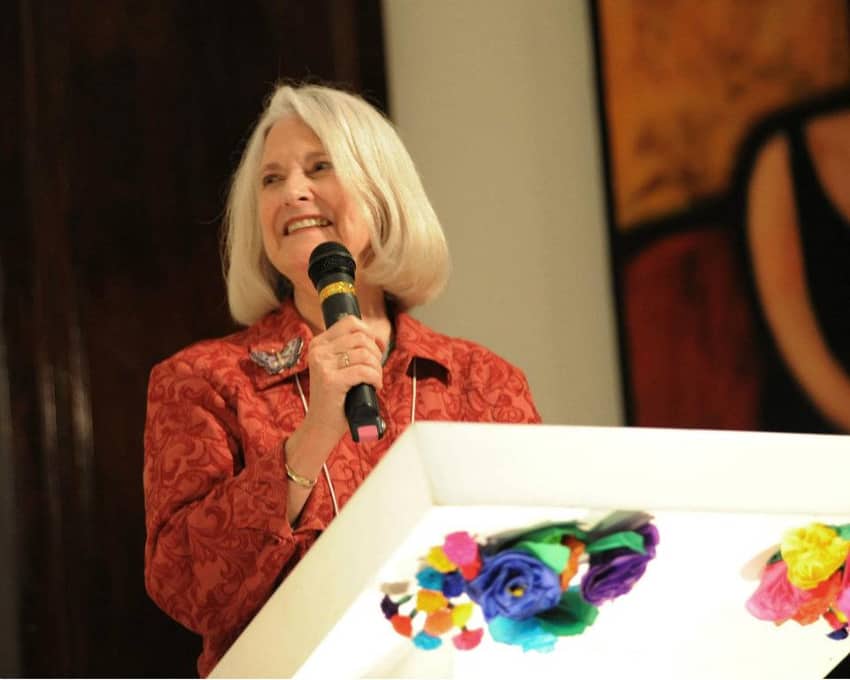 This year, coming out of the pandemic with a more intimate and streamlined version of the conference, the economic boon to the city is somewhat less, but still considerable.
Moreover, Page said, "we've put San Miguel on the literary map of the world because our conference has a golden reputation. San Miguel has long been known as a center for the visual arts, but we have enhanced its reputation as a literary destination with a world-class conference that draws people from all over."
Page credits the conference's popularity to a combination of ingredients: the charming setting, world-class faculty, consistently high-quality keynote speakers, and great networking opportunities. "If you are a writer," Page said, "in any stage of your career, I can absolutely guarantee that this conference will inspire you and motivate you, and that you will leave with new skills."
Over the years, the San Miguel Literary Sala, the organization behind the San Miguel Writers' Conference, has supported various literary programs for children and teens, both within the conference itself and in the broader community. The Literary Sala was an early incubator for programs such as Libros Para Todos for middle school students and the My First Book program with Ojalá Niños for very young children. These programs are now run independently. 
New executive director Tina Bueche described her vision for the conference's future evolution. "There are efforts underway to better integrate our host country—our friends and neighbors—into the conference, to include a broader swath of the community, and to forge an even stronger partnership." Bueche's vision involves integrating new efforts in coordination with established San Miguel community organizations such as FELISMA, the Literary Festival and Book Fair of San Miguel de Allende.
Bueche also described the organization's desire to keep the programming highly relevant and contemporary so that workshops resonate with attendees about what it's really like to be a writer today. "This is a content-driven conference, and we will keep making this a place people want to be because they know they'll walk away, figuratively, full."
As Bueche explained, the pandemic provided a fresh perspective and new tools. After two years of running the conference entirely remotely, this year's event was hybrid. In the future, "we will continue to provide options for remote access so that people who aren't in a financial position to attend the conference in person don't get left out. We had several hundred Zoom attendees for certain panels and speakers this year."
Moreover, she said "we will look for ways to use the technology that will continue to be developed, such as Artificial Intelligence. AI can be an effective research and fact-checking tool for writers, and so maybe it's something we should include in the curriculum in the future."
Bueche and I discussed the ethics of writers using AI and laughed about just how good two keynote speech introductions had been that were written by ChatGPT during the conference.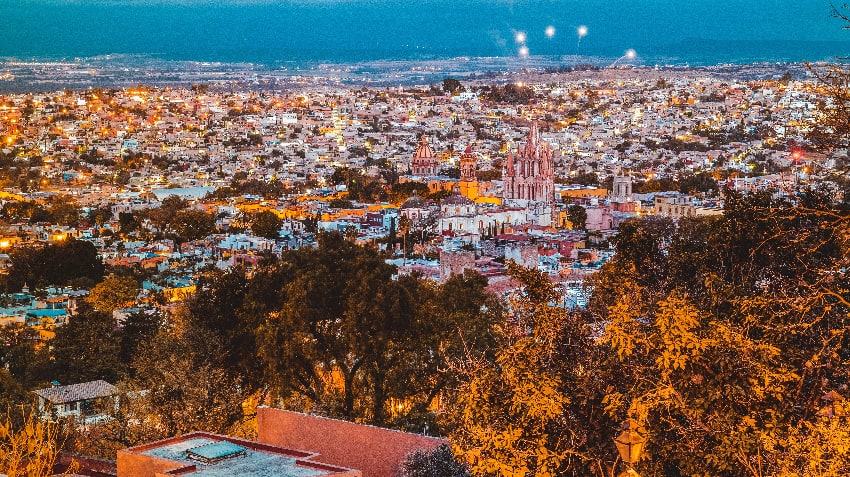 One presenter told the app to "Write a keynote speech introduction for immersive journalist Benjamin Lorr—and make it funny," and out came an accurate two-minute introduction for the author that actually made the audience laugh, spawning uneasy jokes among the writers in the crowd about being put out of a job someday by the nascent technology. It will certainly be a topic of interest in the years to come.  
Bueche told me how the conference has had a significant impact on the multicultural community of San Miguel: "We change people's lives. For example, Mauricio Ruiz, one of our volunteers, read for the first time at open mic. To do that for the first time—to have that presence, to have that voice—is impactful." 
Ruiz agreed. "The bilingual open mic at Café Murmullo was a unique experience of literary communion among people from the US, Canada, and Mexico. I feel fortunate to have been invited by poet Judyth Hill and Armida Zepeda (director of the Spanish track of the conference) to read my work. I met many interesting writers, participants and instructors alike. I am grateful I had the chance to be in San Miguel this year." 
Those interested in supporting the conference as donors or volunteers should contact Executive Director Tina Bueche through the San Miguel Literary Sala website: sanmiguelliterarysala.org.
Based in San Miguel de Allende, Ann Marie Jackson is a writer and NGO leader who previously worked for the U.S. Department of State. Her novel The Broken Hummingbird will be out in October. Ann Marie can be reached through her website, annmariejacksonauthor.com