Thanks to Katya Echazarreta, the first Mexican woman to visit space, 100 Mexican youths are participating in a unique space camp.
The event, which consists of workshops where the 13- to 15-year olds learn about various disciplines related to aeronautics and space travel, is being organized in and around the city of Guadalajara by the Katya Echazarreta Foundation under the direction of education specialist Manuel Maciel.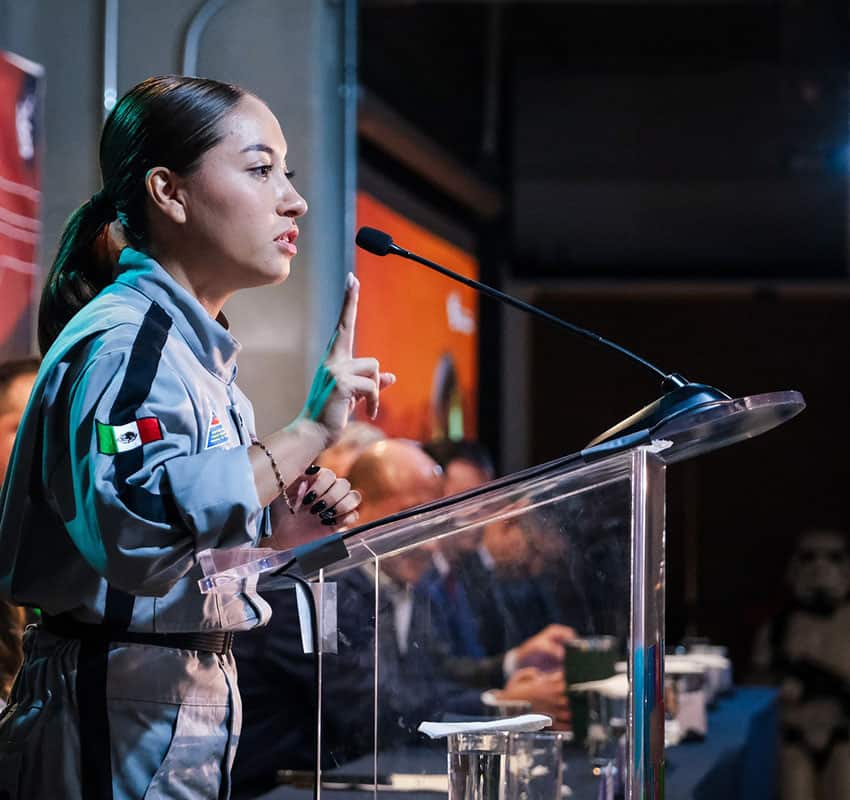 "This year, most of our kids are from the state of Jalisco," Maciel said, "but we have a few visitors from Monterrey, Chiapas, Morelos and a few other places. We are very happy to be holding the first space camp in Mexico and Latin America … and at the same time, we're setting a precedent: that we are capable of carrying out this kind of training right here in our own country."
The space camp project was born from Echazarreta's concern for children in Mexico. 
"One of her priorities," says Maciel, "is to give kids opportunities that she and many other Mexicans never had, opportunities to get into STEM areas."
"Dr. Katya wasted no time in turning her ideas into something concrete," Maciel added. "After a week of workshops and experiences, the participants are capable of carrying out a simulated mission.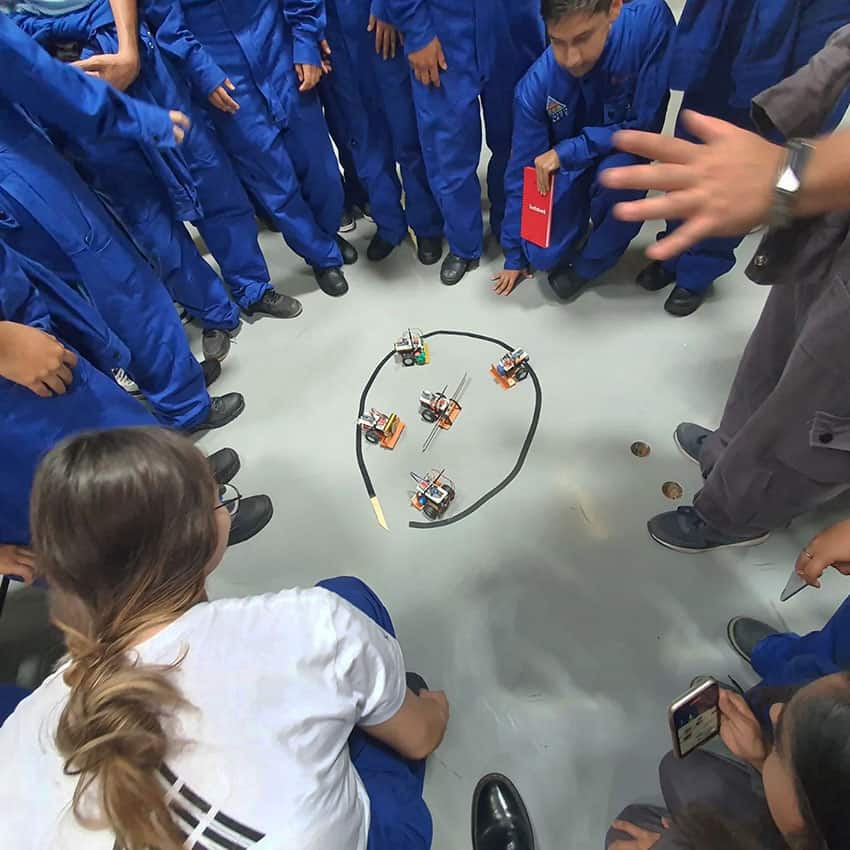 Named "Mars Mission 2023," the space camp manages to combine the fun of a summer camp with the benefits of true, hands-on learning. 
The program is running for four weeks (July 10–August 4), and each week, 25 children housed in a Guadalajara hotel are bussed off to various sites each morning.
On Mondays, participants go to the PLAi Tower in Guadalajara's Ciudad Creativa Digital (Creative Digital City), famous for offering cutting-edge workshops in robotics, coding, virtual reality, audiovisual production, computer-controlled laser cutting and more. 
On Tuesdays, they visit the Pan American University of Guadalajara for a full day of activities, studying everything from Martian rocks to maintaining mental health while in space.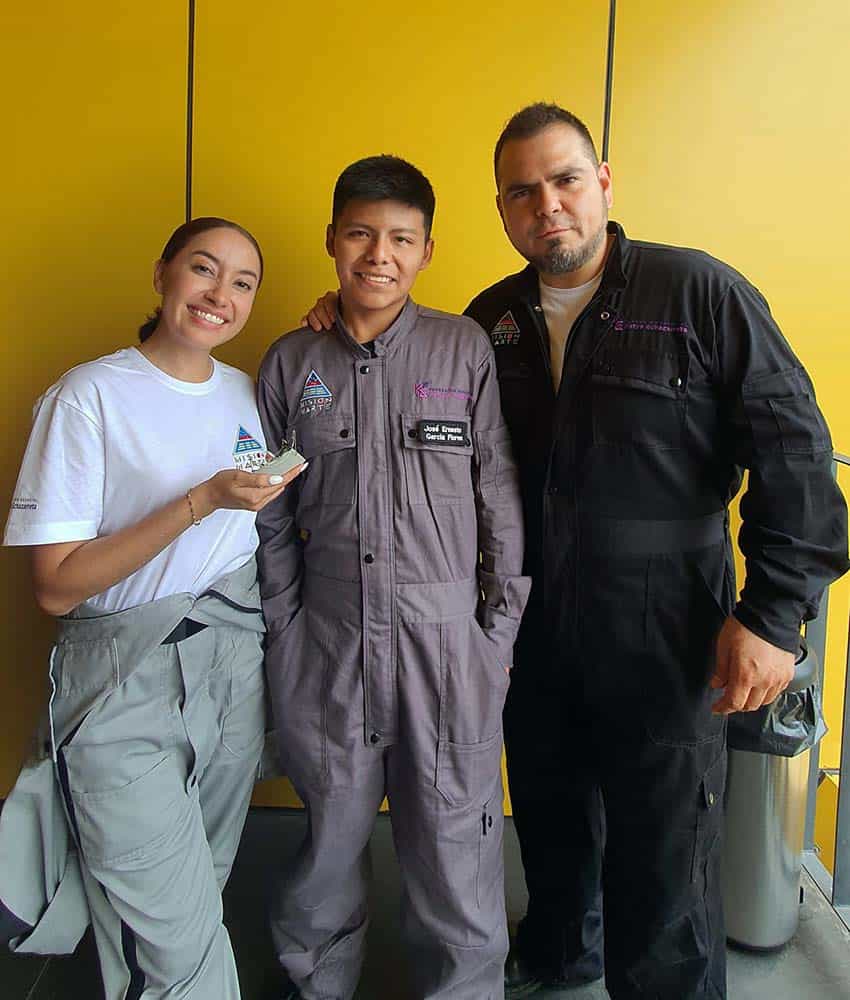 The following day, the kids attend a private flying school in Zapopan called Leap Sky Aviation Training. Here, they operate flight simulators and learn to use Leap Sky's Curiosity Rover, which is operated by "immersive virtual reality." They are also introduced to aerodynamics and how to design food for space flights.
On Thursdays, the kids head out for a full day of activities at Planetario Lunaria in Guadalajara, a combination planetarium and interactive science museum that introduces visitors to everything from astronomy and chemistry to biomechanics.
On the last day, Friday, the participants are taken to a large sports center at Ixtlahuacán de Membrillos, located near the shore of Lake Chapala. 
"The interior of this building," says Maciel, "has been transformed into a simulated Martian landscape: the ground, the sky, the dust, the rocks, everything."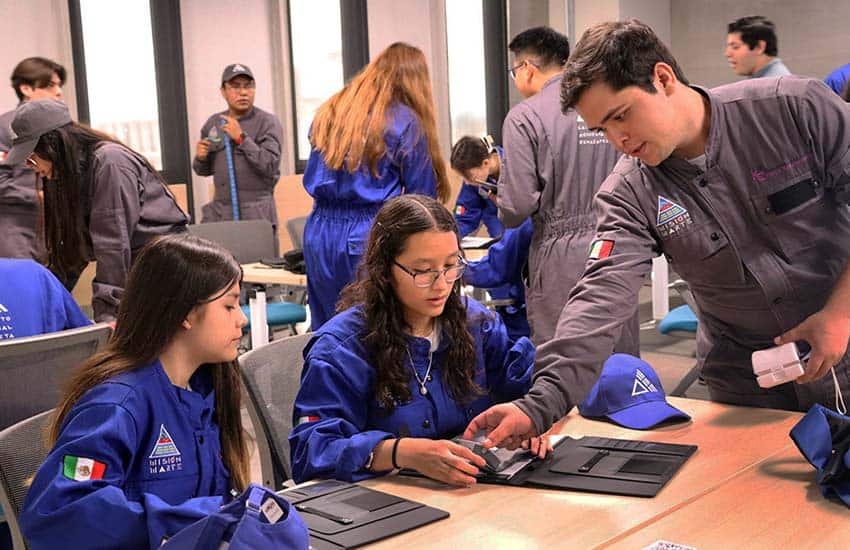 Here, the kids don real space suits and are challenged to carry out a series of "missions" with the guidance of a group of professionals. It's about as close as you could ever get to Mars without leaving Earth.
The children participating in the space camp were almost all chosen by individual municipalities of the state of Jalisco. Each municipality developed its own criteria. Some held a lottery, and others asked the kids to make a video. The camp is free to the children who are chosen and their families. 
During the second week of the program, I asked Maciel what kind of results his team was seeing.
"You know," he said, "these children are immersed 24/7 in a series of practical experiences linked to different disciplines, with a chance to interact with kids like themselves and work in teams. They are really learning in a very practical way."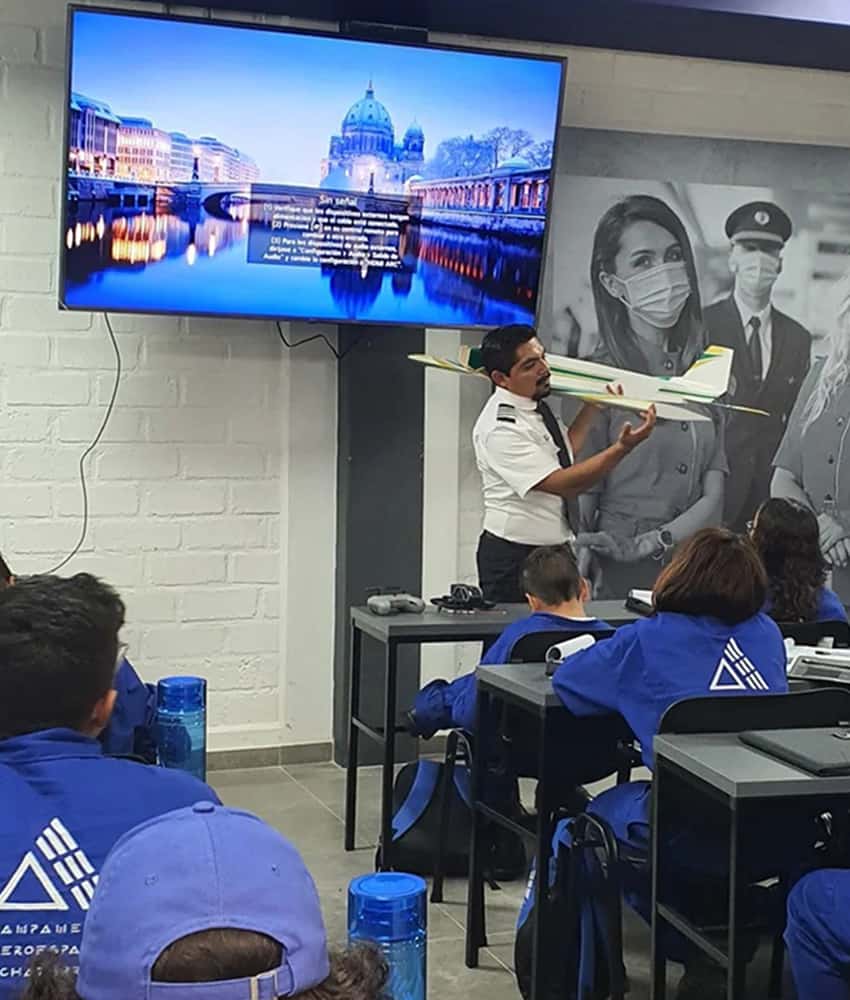 "As director of this program and as an educator, I can assure you that at the end of the week, the first group left here totally fascinated, convinced they had lived an experience that they never dreamed they could possibly have with respect to technology, robotics, programming and other themes related to space," he recounted.
"All this tells me we're doing a good job and that the beneficiaries are los jovenes, the youth. Yes, I think we are succeeding," he said.
Maciel insisted that much of the project's success must be credited to the team that gives the workshops. 
"[The instructors] are mostly students at the Instituto Politécnico," he told me, "and they have great energy. Many of them have international experience, and many are leaders in robotics and mechatronics.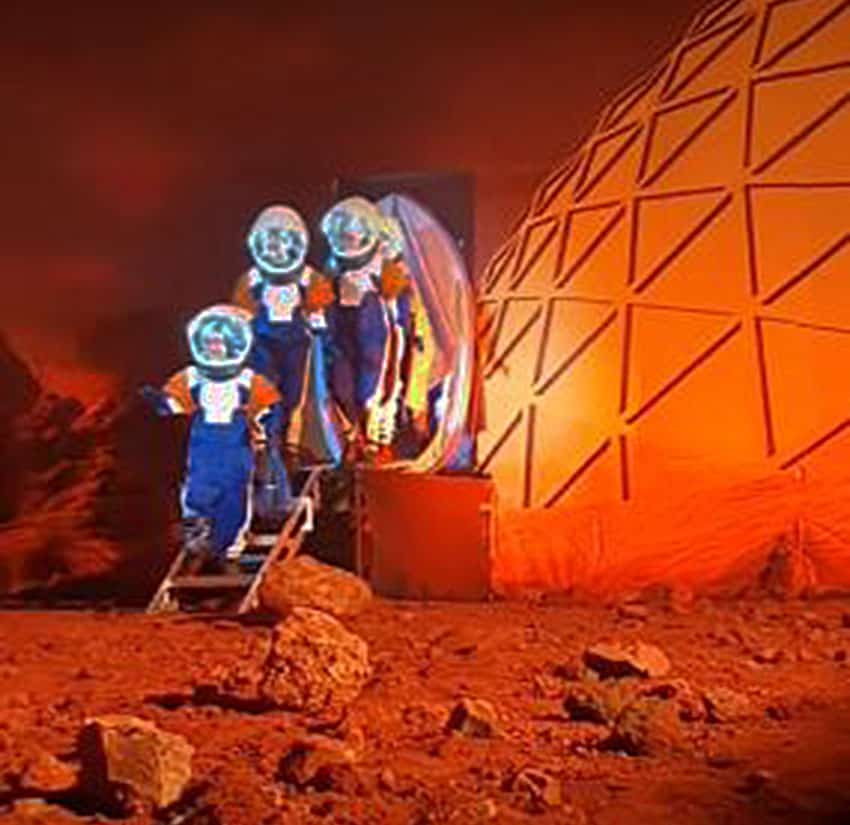 "We hope these experiences will sow the seeds of new vocations; we hope many of these young people will become future engineers and technology developers — and maybe even astronauts."
Echazarreta was born and raised in Guadalajara and moved with her family to California at the age of seven. While working as a full-time engineer at NASA's Jet Propulsion Laboratory, she was chosen out of more than 7,000 applicants to fly to space with Blue Origin. On June 4, 2022, she became the first Mexican-born woman to visit space.
Since then, Echazarreta has dedicated her time to getting children interested in space science. At the inauguration of the Mars Mission 2023 Space Camp, she spoke of the subject most dear to her heart since she went to space:
"The children of Mexico asked me a question," she said. "They asked, 'How can I do what you did? What do I have to do?' I replied to those children: 'You will have to study hard, and you will have to work hard because this is not easy. But I will promise you something. I promise that while you study, while you work, while you do your best, I will do the same."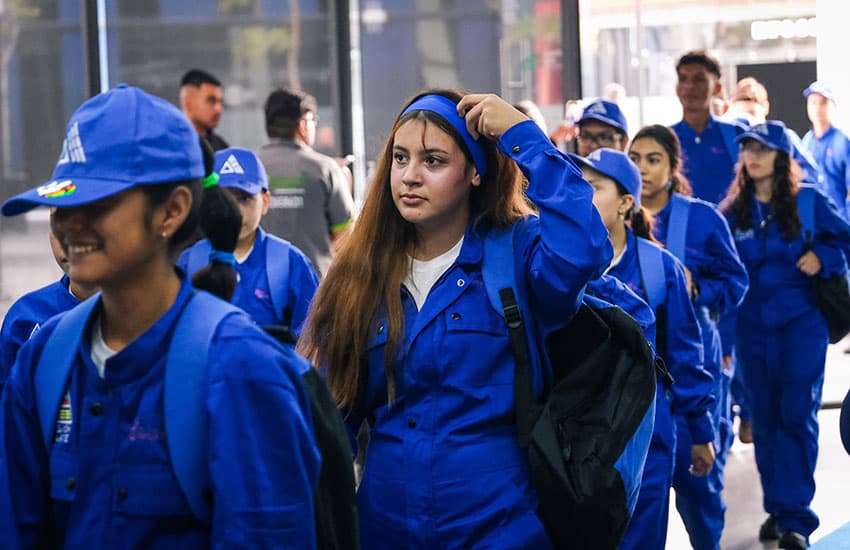 Echazarreta told the children that she would be working to create the opportunities they needed. 
"And when you are ready, the opportunities are going to be there waiting for you,' she told them.
The space camp running this month in Jalisco is the fruit of that promise. 
"We have just succeeded in setting up a space camp in Mexico," she told the children currently participating in this month's event. "We are creating real possibilities for you to go into space."
The writer has lived near Guadalajara, Jalisco, since 1985. His most recent book is Outdoors in Western Mexico, Volume Three. More of his writing can be found on his blog.