Mexico City is brimming with things to do. If you find, however, that you're on a rotation of the same old, here is a list of activities that do not include visiting the Anthropology Museum one more time. It's a collection of tried and true experiences that I myself, a full time expat in CDMX, have vetted and believe are worth the investment in both time and money. You'll come out of these experiences feeling more connected to the city's pulse and more at home in Mexico.
Explore the natural side of Xochimilco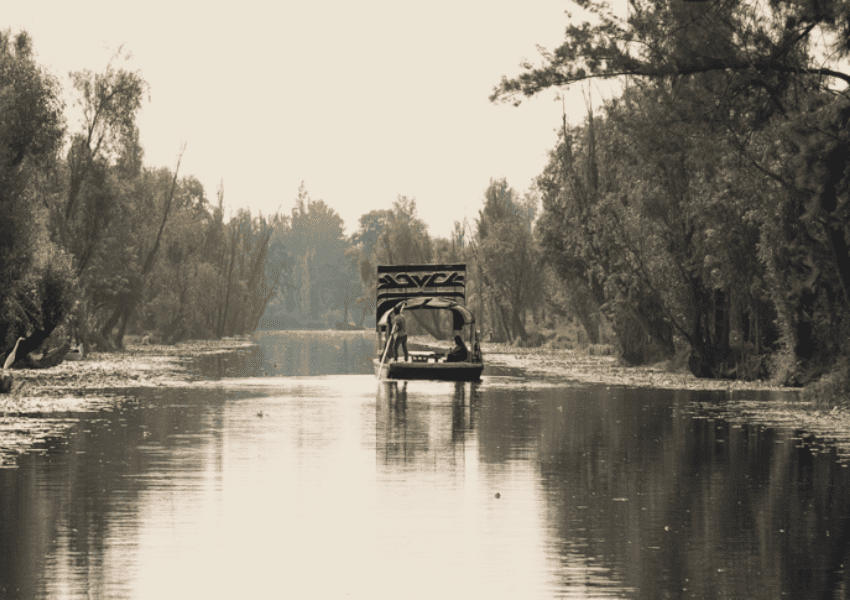 I recently participated in ArcaTierra's Sunrise in the Chinampas tour. It was my first time in Xochimilco and certainly not my last. Upon arrival, each guest — there were 70 of us! —  was offered a café de olla for the misty boat ride along the floating gardens. We first stopped at an expansive field to watch the sun rise against the mountains. Afterward, we were taken to Chinampa del Sol for a tour of its thriving organic farm and a beautiful farm-to-table brunch that can be adapted for both vegetarians and vegans. It's a special and peaceful way to experience this incredible UNESCO World Heritage site if you're looking for something other than the usual boozy afternoon "trajinera" ride. Three things you can do to make this experience even more magical and authentic: 
Take the tour in winter, when the skies are clear and sunrises are striking. Bundle up, it will be cold.

Book a private experience. An activity like this deserves a more intimate crowd.

Bring cash. I left the farm with a box full of fresh produce grown on the chinampa and plans to sign up for ArcaTierra's CSA program. My giant box of apples, lettuce, cabbage, peppers, carrots and more cost me 250 pesos.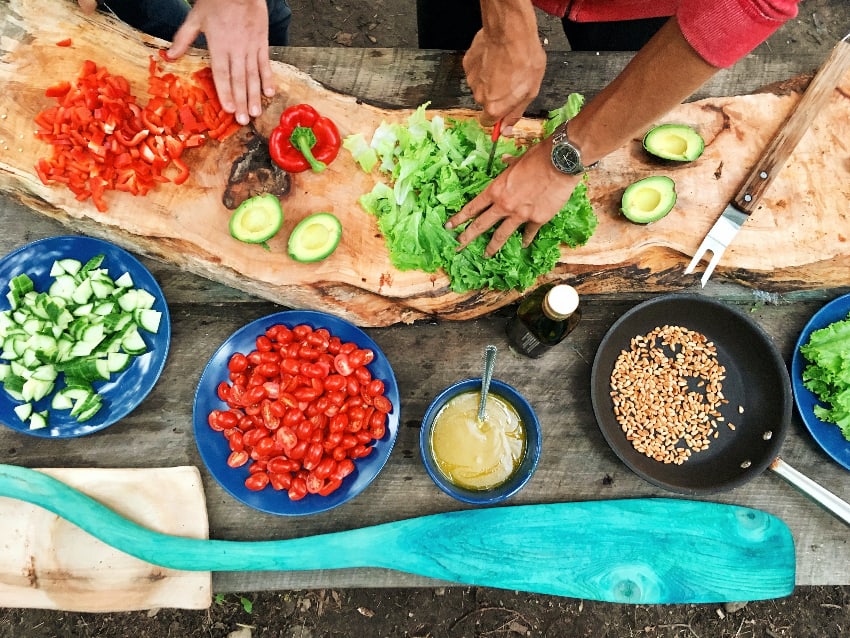 Create traditional Mexican dishes at a local cooking class

The cooking class I took with Aura Cocina Mexicana goes down as not only one of my favorite experiences in Mexico City itself, but one of the most thorough cooking classes I've taken anywhere. I chose the Authentic Mexican Cooking class, which included a tour of a local market, a tasting of street food and a visit to a tortilleria to witness the production process of my most beloved Mexican delicacy from scratch. In the school's delightful kitchen, we helped create a fantastic and colorful four-course meal of tamales, sopes, mole and dessert which was enjoyed with a side of mezcal. It's family-run, giving the experience a cozy feel that you might not find elsewhere in CDMX, and caters seamlessly to vegetarian and vegan clients. 
If you're like me and you're after something fancier, the fabulous women behind Ajolote Travel have partnered with the chef at Grana Sabores De Origen to curate personalized culinary experiences. I was fortunate enough to attend an intimate chiles en nogada event in the exquisite, hidden restaurant situated just steps from the Cloister of Sor Juana in the Historic Center. Inside the 16th-century space is an open kitchen where up to 12 participants can comfortably sit, chop and chat. The Ajolote Travel team made sure the mezcal was flowing and the conversation lively, and by the time I left it felt like I had just spent a perfectly immersive afternoon with 11 close friends. With, of course, the added benefit of new cooking skills and even more reason to love my life in Mexico. 
Take a tour of a neighborhood you wouldn't normally visit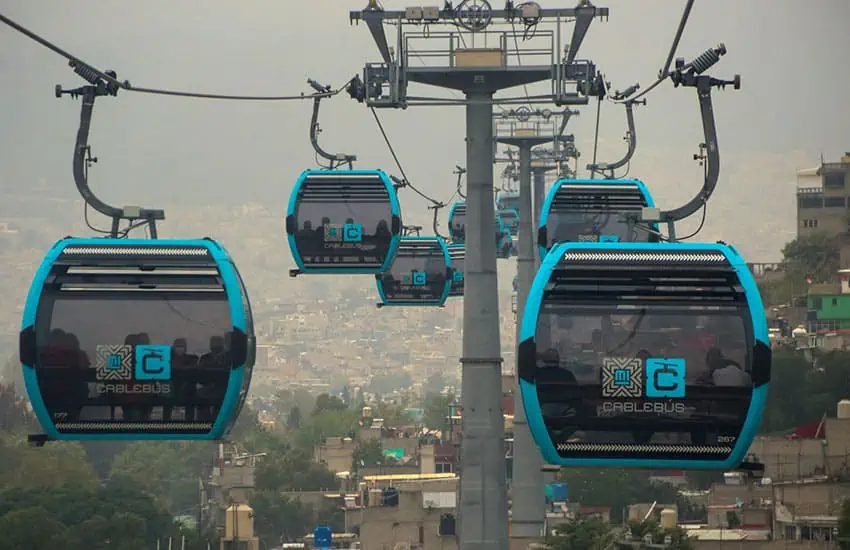 While some may think twice about the idea of a tour in Iztapalapa, the last years in this neighborhood have seen a change for the better. Now home to the longest cable car in Latin America and more street murals than any other city in the world, pulsating Iztapalapa is Mexico City's largest borough by population. 
Fernando Acosta, owner of Warrior Experiences, started leading small group tours of Iztapalapa in 2022 and says his clients are surprised by the area's strong identity, vibrancy and artistic style. "A lot of very interesting things (are happening) that are worth seeing, especially if you want to see more of Mexico's capital." The tour includes a Cablebús ride, a taco tasting in a local market and a visit to a brightly painted airplane turned public library, all of which culminates in a pulque tasting back at your starting point, the Historic Center. It's a great way to see a side of Mexico City you might never know otherwise. 
Invest in a thoughtful mezcal tasting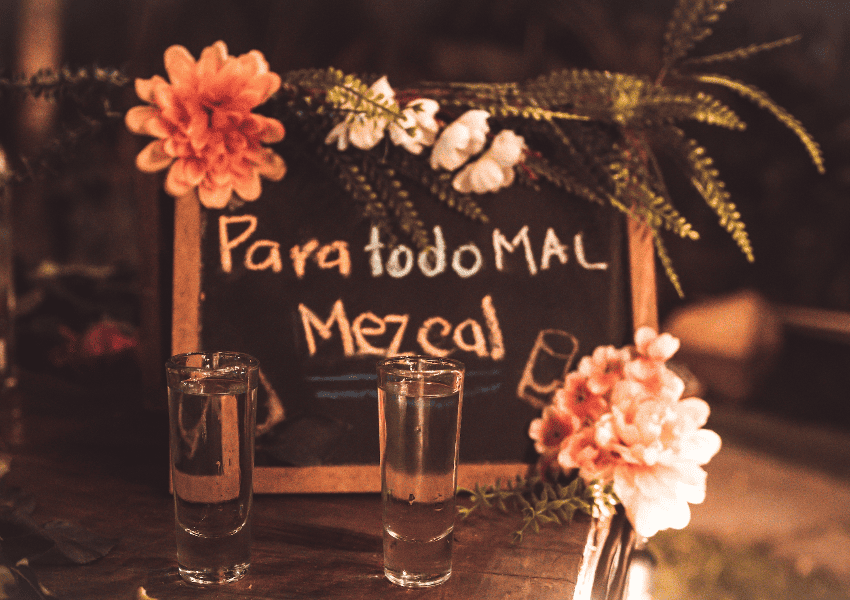 There are endless mezcal-tasting opportunities in and around this thriving metropolis. Still, I have yet to enjoy one as thorough and memorable as the one recommended to me by Ajolote Travel's Cristina King. The tasting takes place in Salon Rosario, a sexy speakeasy-style private bar specializing in Mexican spirits, whiskey, and gin, on Calle Puebla in Roma Norte. One of the charismatic and knowledgeable bartenders will lead a sampling of six mezcals paired with sweet and salty snacks that pull out each bottle's subtle flavors. Seeing as six shots of mezcal is nothing to shake a stick at; I'd advise participants to supplement their tasting with a la carte dishes or fill up before arrival. If your style is more hands-on, the bar also offers mixology experiences.
Embrace your inner Frida Khalo at an art class

Because I can't seem to shy away from hobbies that contribute exactly zero to my savings account, I signed up almost immediately for art classes upon relocation to Mexico. They're affordable, fun and meditative. If boosting your Spanish and artistic skills is important to you, I recommend Estudio Roma, where you can take recurring painting classes or sporadic sketch classes, often accompanied by wine. If you want something really artsy, head to Taller de Escultura Victor Gutiérrez, a studio in the  Historic Center that offers weekly figure drawing classes amongst original sculptures created by the artist himself.
If all that feels too serious, check out Pintar y Mezcal, a fun and light-hearted painting and sipping experience hosted by lye Yin Dae, a multidisciplinary artist from Philadelphia. I attended an event in June with a few friends and left with my own Virgin Mary masterpiece that is now hanging on my bedroom wall. The attendees were an eclectic mix of locals, expats and visitors, and we had free reign to paint to our hearts' content in a relaxed atmosphere with good music and plenty of mezcal. 
Bethany Platanella is a travel planner and lifestyle writer based in Mexico City. She lives for the dopamine hit that comes directly after booking a plane ticket, exploring local markets, practicing yoga and munching on fresh tortillas. Sign up to receive her Sunday Love Letters to your inbox, peruse her blog, or follow her on Instagram.