Authorities report that 11 people were arrested early Wednesday morning for their alleged participation in the December attack against journalist Ciro Gómez Leyva. 
Gunmen on a motorcycle fired at the Imagen Televisión news anchor as he drove near his home in Mexico City the night of Dec. 15. He survived the attack thanks to the fact that he was driving an armored vehicle, which the TV station put at his disposal after he received a threat in 2017. 
According to Mexico City Mayor Claudia Sheinbaum, the capital's Ministry of Citizen Security (SSC) Special Operations Unit conducted 12 house searches in the Iztapalapa, Venustiano Carranza, Iztacalco and Gustavo A. Madero boroughs before detaining the suspects.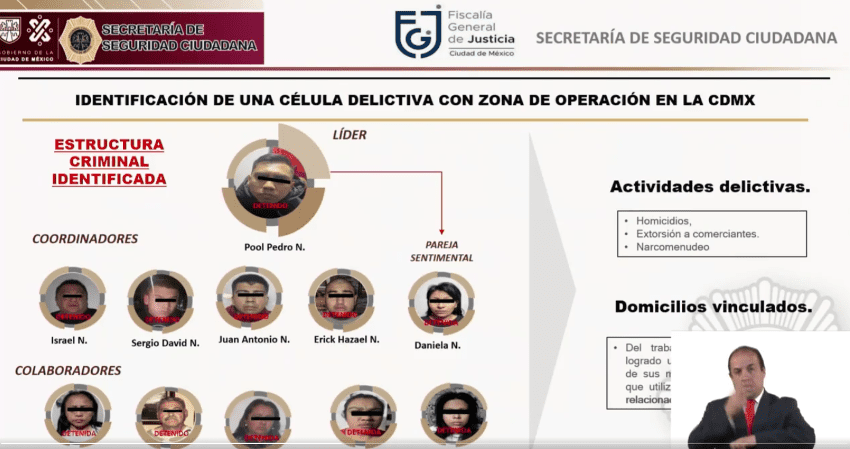 Mexico City authorities had previously announced they secured one of the vehicles involved in the attack on Dec. 30.
At least nine of the suspects are said to be associated with a criminal organization known for murder, extortion and drug dealing. The group operates in Mexico City and the State of México.
The capital's Public Security minister, Omar García Harfuch, said in a joint press conference with the mayor on Wednesday morning that the attackers were monitoring Gómez Leyva's movements before attempting the assassination. 
"We know that the assailants had a presence and engaged in surveillance at the TV Network Grupo Imagen," he stated.
García Harfuch provided details about the night of the attack, describing how two cars and a motorcycle were parked near the television studio where the journalist works, and when Gómez Leyva left, one car drove in front of him and the other behind. The car in front forced the journalist to slow down, which is when the motorcycle passed the side of the vehicle and shot at the victim. 
In the search warrants carried out Wednesday morning, security officials seized 11 weapons, cars, motorcycles, two grenades, drugs, exotic animals and hats with the initials of the Cartel Jalisco Nueva Generación (CJNG).
However, García Harfuch noted that this does not mean the suspects were members of the CJNG: "we do not wish to speculate or give incorrect information on whether they are or not."
Authorities are still investigating who ordered the attack, Shienbaum said during the press conference on Wednesday. 
"There will be no impunity," she added.