Two Mexicans are believed to be among more than 100 people taken hostage by the Palestinian militant group Hamas during a weekend of violence in Israel, according to authorities.
Foreign Affairs Minister Alicia Bárcena said on X (formerly known as Twitter) that the Mexican Embassy in Israel had informed the government that a Mexican woman and man were "allegedly taken hostage by the Hamas group in Gaza" on Saturday.
Lamento informar que nuestra @EmbaMexIsr, nos ha comunicado que una mexicana y un mexicano han sido presuntamente tomados como rehenes por el grupo Hamás, en Gaza, este sábado. Estamos en contacto con autoridades en Israel y los familiares para dar seguimiento, apoyo y atención.

— Alicia Bárcena (@aliciabarcena) October 8, 2023
They have been identified in media reports as Ilana Gritzewsky and Orión Hernández Radoux.
President López Obrador said on Monday morning that three Mexicans had disappeared during Hamas' attack on Israel. The third Mexican, David Heiblum, was reported to be alive at midday on Monday.
Gritzewsky and her Israeli partner were captured at the Nir Oz kibbutz near the border with the Gaza Strip, according to her father, Benito Gritzewsky, who spoke to the news website Enlace Judío.
Hernández, originally from Tepotzlán, Morelos, was reportedly at a music festival when he was taken hostage. His German-Israeli girlfriend, named on social media as Shani Houk, was reportedly killed by Hamas operatives. Some 260 bodies were reportedly recovered at a desert site near the Gaza Strip where the Supernova festival was underway when gunmen arrived on Saturday morning.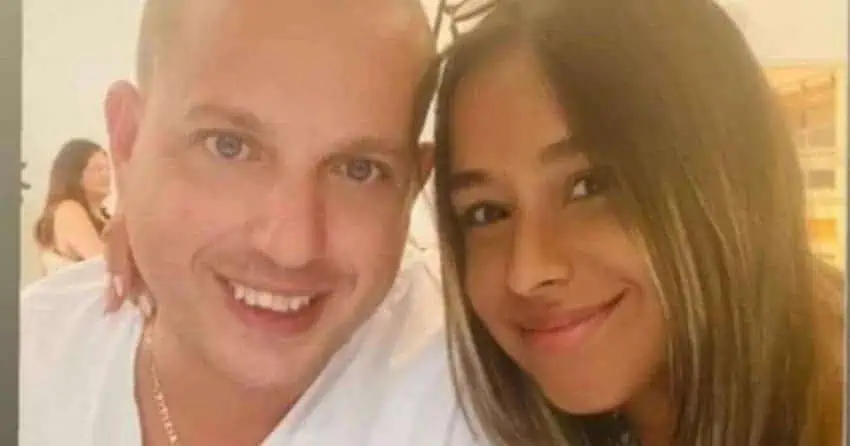 Bárcena said that Mexican authorities were in contact with their Israeli counterparts and the family members of the presumed hostages to monitor the situation and provide support.
According to an Israeli estimate cited by The New York Times, Hamas is holding some 150 hostages in the Gaza Strip. A spokesman for Hamas's armed wing on Monday threatened to execute a civilian hostage every time an Israeli airstrike hits Gazans "in their homes without warning," the Times reported.
In another post on X on Sunday, Bárcena said that 500 Mexicans in Israel had registered with Mexican authorities via an "emergency form we opened."
López Obrador said Monday that about 300 Mexicans of an estimated 5,000 in Israel had sought government assistance to return to Mexico. The president said that one military plane had already departed for Israel and that another will leave on Monday afternoon.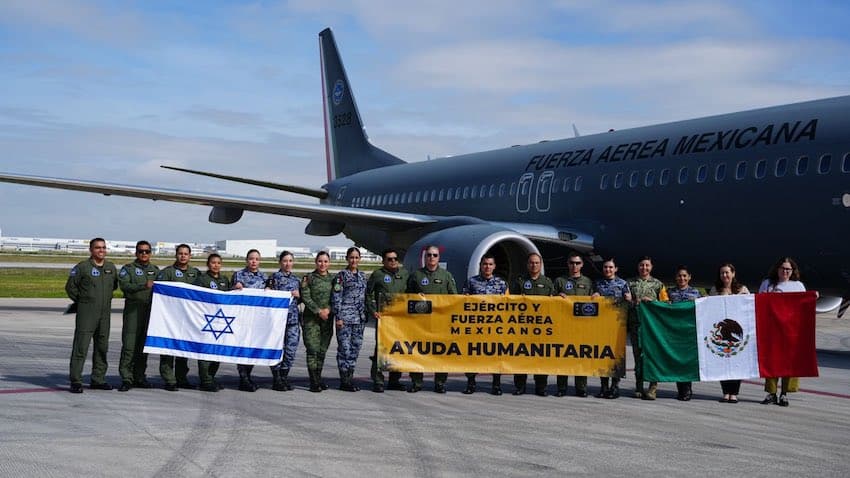 Asked about the acts of violence committed by Hamas, López Obrador said his government is in favor of peace.
"We believe that violence mustn't be used. The mandate of our constitution with regard to foreign policy is very clear – no intervention [in the affairs of other countries], self-determination and peaceful solution to disputes. That's our position, we don't want war, we don't want violence," he said.
More than 1,300 people had been killed in Israel and the Gaza Strip as of midday Monday. About 800 people have been killed in Israel by Hamas members who infiltrated the country and nearly 2,400 have been wounded, according to Israeli authorities.
At least 560 Palestinians have been killed in airstrikes by Israel on the Gaza Strip, according to authorities there. At least 2,900 others have been injured in the retaliatory action taken by Israeli forces.
López Obrador said that the United States should "convene a meeting of all countries" to find a peaceful solution to the conflict and "avoid war."
The Foreign Affairs Ministry (SRE) said in a statement on Sunday that the government of Mexico "unequivocally condemns the unacceptable attacks against the people of Israel on October 7 by Hamas and other Palestinian organizations in Gaza."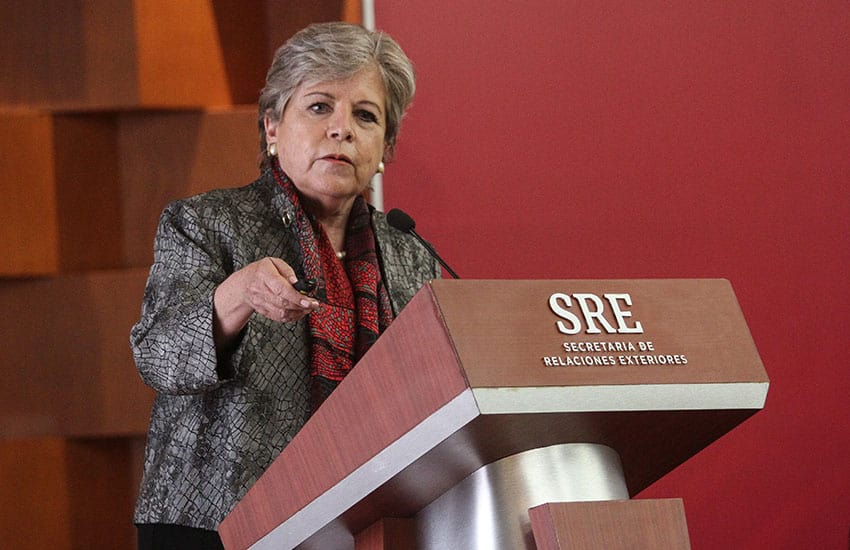 "Any terrorist act constitutes a threat to international peace and security, which calls for the full cooperation of all states to prevent and punish them. No cause justifies the use of terrorism," the ministry said.
"Mexico recognizes Israel's right to legitimate self-defense – which must be governed by the conditions established in international law – while condemning the use of force, regardless of which side uses it, especially when the targets are civilians, in clear violation of international humanitarian law," it said.
After noting that hundreds of civilians including women and children were killed during an "escalation of violence" over the weekend, the SRE said that "these appalling events should serve as a reminder, once again, of the urgent need to resume negotiations to reach a definitive solution to the conflict in the region."
"Mexico's position is clear: Mexico is in favor of a comprehensive, definitive two-state solution to the conflict that addresses Israel's legitimate security concerns and allows for the consolidation of a politically and economically viable Palestinian State that lives side by side with Israel within secure and internationally recognized borders in accordance with the United Nations resolutions," the ministry said.
With reports from Milenio, El Financiero and El Economista