A semi-tractor lost its brakes in Tuxtla Gutiérrez, Chiapas, yesterday and plowed into parked vehicles and taco stands, leaving seven people dead.
Ten people were injured, two of whom died later in hospital. Five died at the scene.
The accident occurred on the outskirts of the city near the site of a protest by teachers belonging to the CNTE union.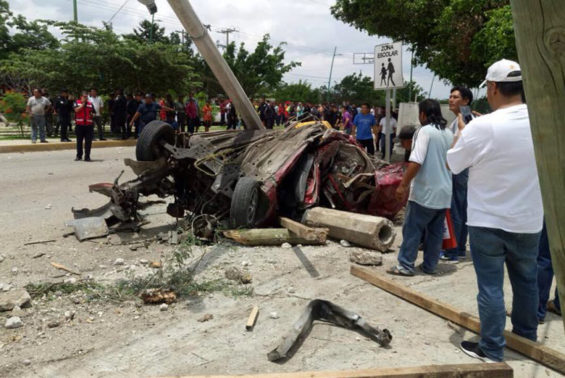 Among the victims were police officers who were on hand to monitor the protest.
One report said the double semi traveled for two kilometers without brakes before it struck three parked vehicles, three food stands and several utility poles before coming to a stop at the side of a house.
Authorities observed that a new runaway emergency ramp had been installed on the highway some two kilometers from the location of the accident but were unaware why the driver, who escaped unhurt, didn't use it.
Source: Alerta Chiapas (sp), Televisa (sp)