Up to 85% of Mexico's labor union contracts could be canceled after unions missed the May 1 deadline to confirm them by a members' vote.
President López Obrador's 2019 labor reform — which helped win the renewal of the U.S-Mexico-Canada Free Trade Agreement (USMCA) by regulating Mexico's system of labor organization — stipulated that unions were required to submit their workers' contracts with employers to a vote within four years to confirm that workers agree with their terms.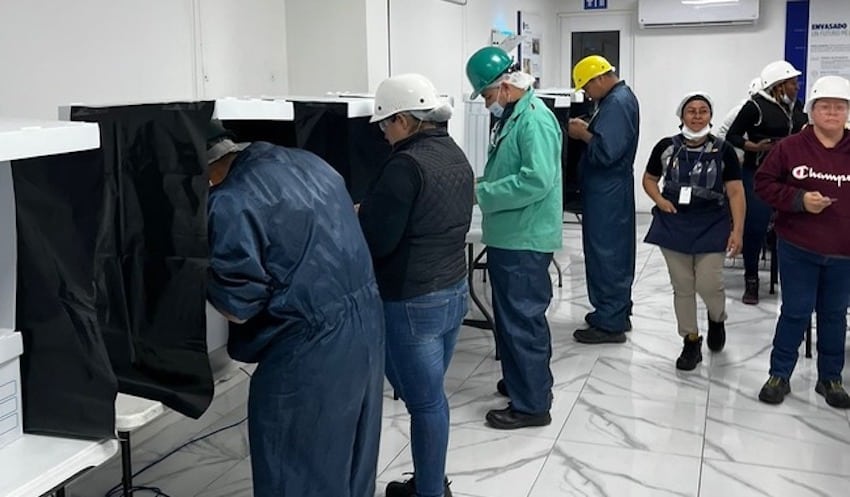 The reform sought to democratize the system and take power away from Mexico's so-called charro unions — groups with permanent leaders that have been accused of collaborating with the government and companies to suppress wages in order to keep factories in Mexico.
The labor reform gave the country's 140,000 registered unions four years to corroborate their contracts with a secret ballot of members. However, by Monday's deadline, only around 16,000 had done so, mostly at larger companies and plants.
The Labor Ministry has said that the remaining contracts will be canceled unless unions schedule votes by July 31. This will likely end many phantom contracts but could also leave many of Mexico's 4 million unionized workers without representation.
"Collective agreements not published on this list are terminated as of today, but employers must respect all rights and benefits acquired by workers through individual contracts," the Labor Ministry said in a statement.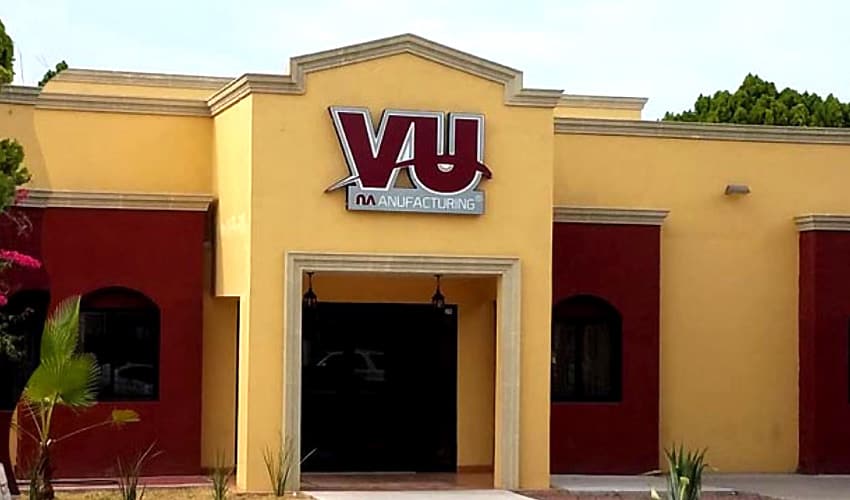 "Employers must also suspend the deduction of union dues and refrain from giving preferential treatment to unions whose collective agreements were terminated over other organizations with a presence in [the] enterprise."
Any organization that wishes to advance a new collective agreement must prove that it enjoys the support of at least 30% of workers so that "freedom and union democracy are guaranteed in workplaces."
In the past, many of Mexico's longstanding union leaders have been accused of illicit enrichment at the cost of their members. Since the 2019 labor reform, several independent unions have filed complaints under the USMCA, accusing existing unions of repressing or harassing those that try to present an alternative.
In July 2022, the U.S. requested a labor rights review through the USMCA's Rapid Response Mechanism at a plant owned by American company VU Manufacturing in Piedras Negras, Coahuila, alleging that the company was violating workers' rights to choose their union. A second review was requested at the same factory in February.
In March, the U.S. requested another labor rights review at the Unique Fabricating auto parts plant in Querétaro after reports that the Michigan-based company had collaborated with the existing union to intimidate supporters of the alternative "Transformation Union."
Mexico agreed to investigate the complaint, and the Transformation Union later won a vote authorizing it to take over the plant's collective bargaining contract.
And in April, a confirmation vote was suspended after a pro-company union stole a ballot box at a Goodyear tire factory in San Luis Potosí. The vote will be held again in early May.
"We are going to purge the collective agreements in Mexico and only those the workers really support will remain," said Alfredo Domínguez Marrufo, director of the Federal Labor Conciliation and Registration Center (CFCRL) after Monday's deadline.
"The worker will realize that he already has the right to a personal, free, secret and direct vote to decide on the content of his collective bargaining agreement. This is the beginning of the procedures of union democracy."
With reports from the Associated Press and El País