At least one person is dead after a 7.1 magnitude earthquake with an epicenter near Acapulco, Guerrero, struck just before 9:00 p.m. Tuesday.
The powerful quake was felt in at least 13 states including Mexico City, México state, Oaxaca, Michoacán, Jalisco, Morelos, Veracruz, Tlaxcala, Puebla and Hidalgo but no major damage was reported.
However, one person was killed in Guerrero by a lamppost that toppled during the temblor, said Governor Héctor Astudillo.
The incident occurred in Coyuca de Benítez, a municipality that borders Acapulco to the north. The epicenter of the 8:47 p.m. quake was 14 kilometers southeast of the Pacific coast resort city.
There were 150 aftershocks up until 5:00 a.m. Wednesday, the National Seismological Service reported, with the largest measuring 5.2 on the Richter scale.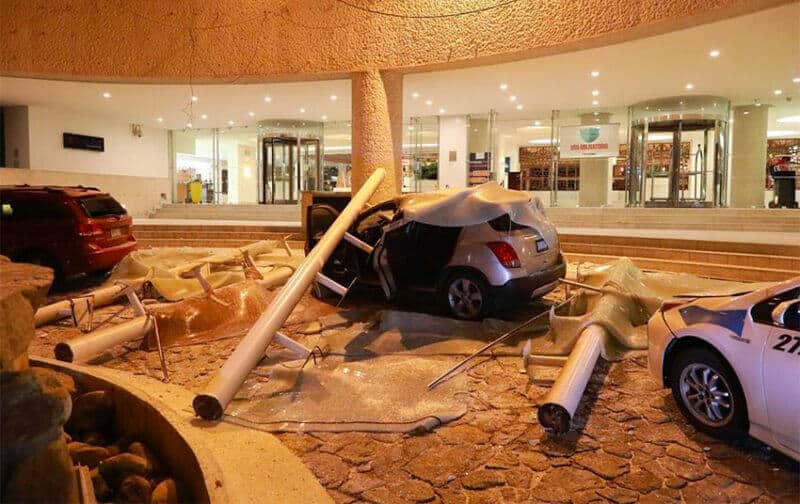 The Federal Electricity Commission reported that 1.6 million customers in Guerrero, Mexico City, México state, Morelos and Oaxaca lost power. In the capital, where the sounding of the earthquake alarm sent residents rushing into the streets, more than one in five households experienced blackouts.
President López Obrador said in a video message posted to social media late Tuesday that there were no reports of major damage.
"Fortunately there is no major damage in [Guerrero]," he said, adding that there were only reports of collapsed walls.
"It's the same in Morelos. There is no damage in Oaxaca, there is no damage in Puebla, there is no serious damage in Mexico City."
López Obrador also said that Defense Minister Luis Cresencio Sandoval reported that no major damaged had occurred in military facilities. Mexican Social Security Institute director Zoé Robledo said that public hospitals in affected states were evacuated but no serious damage was reported.
Mexico City Mayor Claudia Sheinbaum said that three flyovers in the capital hadn't detected any damage. The city government reported that 99% of earthquake alarm system loudspeakers functioned correctly. The alarm sent millions of Mexico City residents into the street on a rainy night. Some received medical treatment after suffering nervous breakdowns.
In the eastern borough of Iztapalapa, some people were briefly trapped in cable car cabins before the restoration of power to the transport system allowed them to complete their journeys and disembark.
Residents of other states where the earthquake was felt rushed out of homes and buildings to seek open ground. Authorities in Guerrero reported landslides that affected highways, while photographs posted online showed cars damaged by fallen beams in the same state.
Acapulco Mayor Adela Román said in a television interview that gas leaks had been detected in the city but were being attended to.
The quake occurred on the fourth anniversary of an 8.2 magnitude temblor that ravaged southern Mexico and claimed the lives of at least 100 people. A 7.1 magnitude quake struck 12 days later on the 32nd anniversary of a devastating 1985 temblor.
At least 370 people were killed in the September 19, 2017 earthquake and there was widespread damage in several states including Mexico City, Puebla and Morelos.