The new Pemex refinery on the Gulf coast of Tabasco will commence production on Friday, President López Obrador announced Friday morning.
"The new Dos Bocas refinery will begin producing petroleum today," he said during his fifth annual report, a State of the Union-style address delivered this year in Campeche city.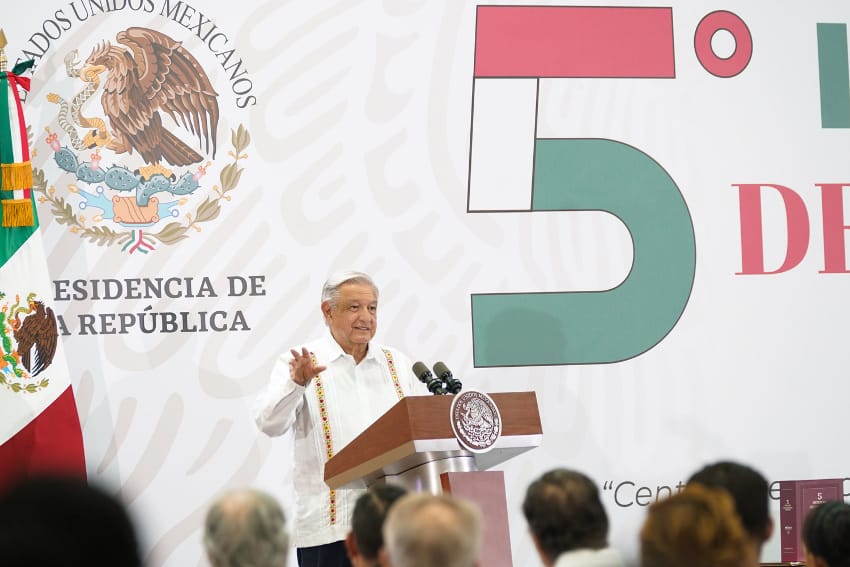 López Obrador didn't specify what kind of fuel will initially be produced at the state oil company's refinery in the Paraíso municipality of Tabasco.
However, he said that 290,000 barrels of gasoline will be produced there daily by the end of the year.
The facility, officially called the Olmeca Refinery, was inaugurated in July 2022, even though it wasn't finished and hadn't begun processing crude oil. The first shipment of crude was transferred to the refinery earlier this year. Refining capacity is slated to reach 340,000 barrels per day (bpd) at some point.
According to a government document obtained by the El Universal newspaper last year, the final cost of building the new refinery in López Obrador's home state will be just over US $20 billion, more than double the original estimate of $8.9 billion.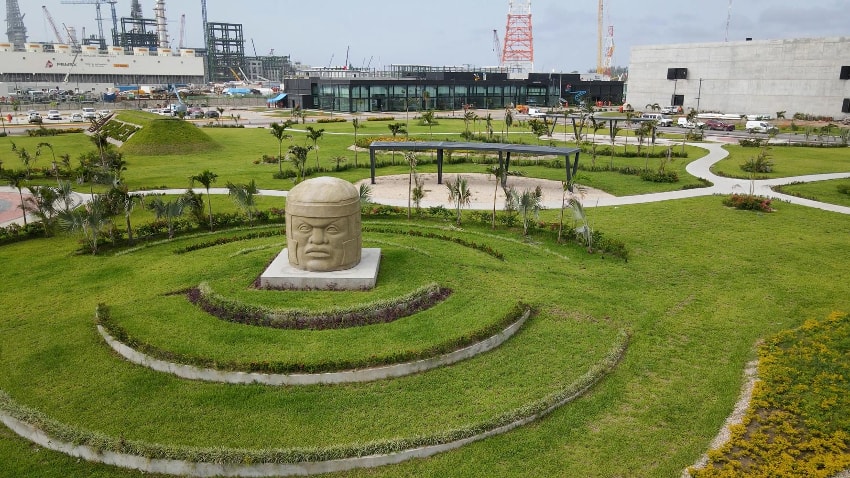 In 2019, the government scrapped a bidding process to build it on the grounds that the bids submitted by private companies were too high and they would take too long to complete it. Pemex and the Energy Ministry were subsequently given responsibility for the project.
Some analysts have been critical of the government's decision to build the refinery, arguing that the project diverts resources from Pemex's more profitable exploration business.
But López Obrador, a staunch energy nationalist, asserts that the refinery – one of several major infrastructure projects undertaken by the current government – will help Mexico reach self sufficiency for fuel, an objective he wants to achieve before he leaves office in late 2024.
In Campeche on Friday, he said that Pemex's six other refineries in Mexico have been upgraded "with an investment of 70 billion pesos," about US $4.1 billion at the current exchange rate.
"That's why production has increased from 38% [of capacity] to 60%," López Obrador said without mentioning that refining levels last month dropped well below the target needed for self sufficiency.
The Deer Park refinery near Houston, Texas, that is now fully owned by Pemex after it bought Shell Oil Company's 50% share in early 2022 is processing 340,000 bpd, he said, noting that the facility has now been fully paid for.
"In 2018 we imported 900,000 barrels of gasoline per day, … which accounted for 80% of national consumption when we got to government. At the end of this year we'll only be importing 250,000 barrels [per day], which represents 20% of national consumption," López Obrador said.
"The plan is that next year we won't buy gasoline or diesel abroad, and all [of Mexico's] crude oil will be processed here in order to give added value to our raw material and maintain low fuel prices to benefit consumers," he said.
Mexico News Daily