President López Obrador ranks among the top 10 most popular streamers in the Spanish-speaking world, according to analytics service Streams Charts.
AMLO's YouTube channel was No. 6 on Streams Charts' list of most streamed Spanish-language channels, racking up 13.2 million viewing hours during the first quarter of 2023.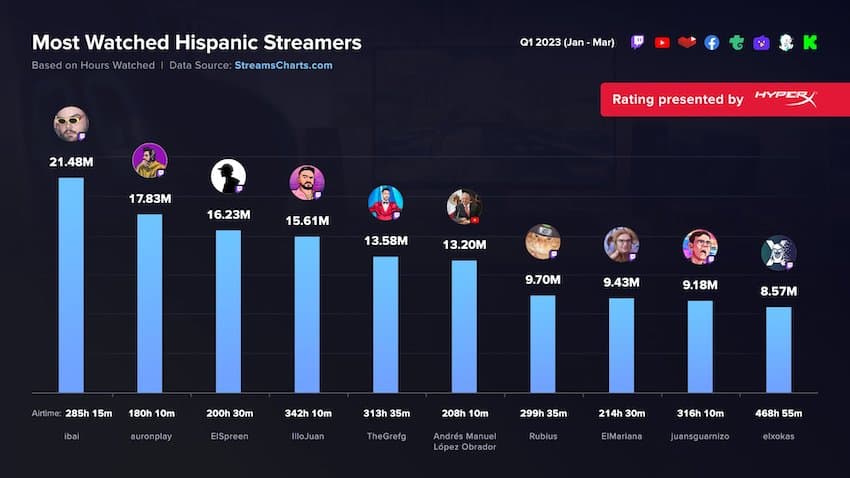 The channel live streams during AMLO's daily morning press conferences, known as mañaneras, which have been a key feature of his administration.
"Mexican president AMLO's YouTube channel is quite active live streaming, informing the country's citizens about the various actions of its leaders and any updates," Streams Charts said on Twitter.
Streams Chart explained that they do not usually include organizational channels in the list but opted to include AMLO's because it is linked to him personally rather than a television network or institution.
AMLO beat numerous other popular streamers, including Colombian vlogger and rapper JuanSGuanizo and Mexican video game streamer El Mariana.
He was also the only personality to make YouTube's Top 10 list of broadcasters. The others on the leaderboard used U.S. platform Twitch, which mostly live streams video games.
AMLO presents his mañaneras as a key tool for communicating directly with the public and letting his administration be held to account. However, his critics dismiss them as populist theatrics that reinforce the president's dominance of the political conversation.
With reports from Aristegui Noticias and SDP Noticias