President López Obrador said Wednesday that he would veto proposed changes to a century-old law that stipulates the imposition of punishments for the publication of "insults" directed at the president of the day.
On Tuesday, lawmakers with the ruling Morena party used their majority in the government and population committee of the lower house of Congress to approve changes to the Law on Printing Offenses, which dates back to 1917.
A section of Article 33 of the law states that "attacks on order or public peace will be punished by … the sentence of six months of arrest to 1 1/2 years of prison and a fine of 100 to 1,000 pesos when it is a matter of insults to the president of the republic."
The bill passed by the government and population committee seeks to increase the maximum fine for insulting the president in print from 1,000 pesos to 4,149 pesos (US $222).
"The fines … are too low and therefore don't discourage crimes from being committed," said Morena Deputy Bennelly Jocabeth Hernández Ruedas, the main proponent of the bill.
"[The fines] must be updated," she said.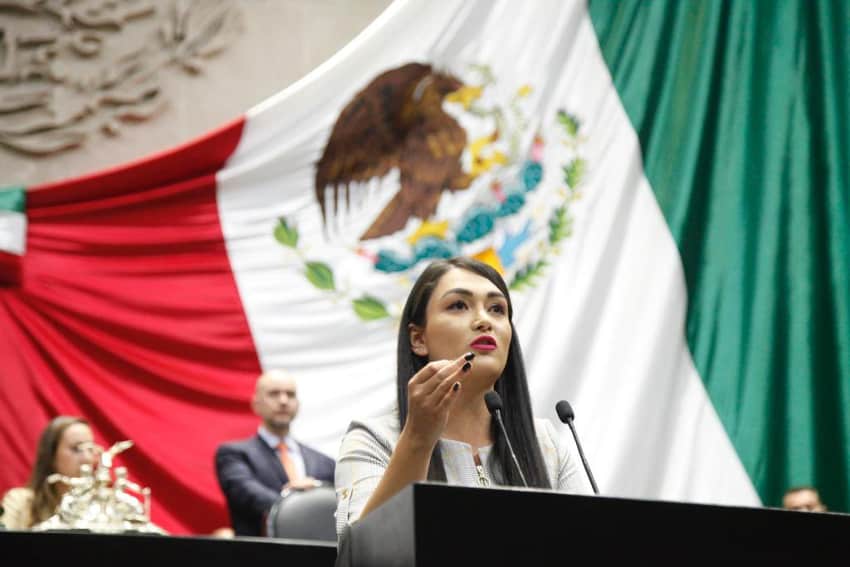 Hernández's bill also seeks to increase fines for the publication of "insults" against other officials including the attorney general, cabinet ministers and state governors.
López Obrador told reporters at his regular news conference that he was surprised by the initiative and didn't know who proposed the changes.
"I don't need that, I didn't initiate it. I'm going to veto it. What is it for? No! freedom of speech," he declared.
López Obrador frequently asserts that people have the right to express opposing views to those that he and his government hold.
"We're obliged to guarantee the right to dissent," he said at his regular press conference on Jan. 31.
With reports from El Universal and Reforma