Problems faced by four Canadian companies with interests in Mexico have been resolved, President López Obrador said Thursday.
The president told his regular news conference that he had met on Wednesday with businesspeople from Canada who had grievances related to the electricity sector.
"When he came [to Mexico last week], Prime Minister Trudeau asked me to see them, and, personally, with [the federal government's] economic cabinet, we attended to four Canadian companies and resolved the problems without any obstacle," López Obrador said, adding that he had also met with U.S. firms.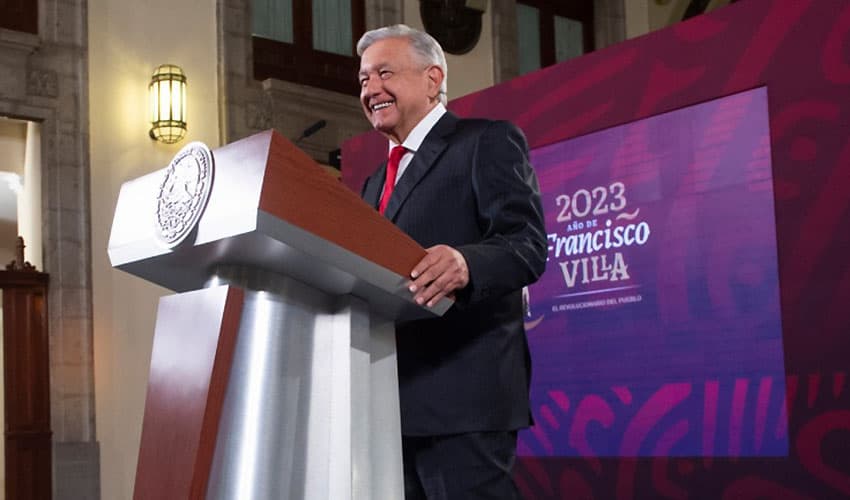 He didn't name the Canadian firms, but an unnamed government official told the Reuters news agency that those he was referring to are the pension fund CDPQ — which has interests in several Mexican companies; engineering, logistics and energy company ATCO Ltd.; electricity generator Northland Power and Canadian Solar Inc.
The official, Reuters said, described the talks with the companies as initial discussions.
Another unnamed official told the news agency that a framework for solving the companies' disputes had been agreed on. The official said that the companies would likely have to make changes related to their use of electricity self-supply permits.
Such permits allow companies to operate on electricity they generate themselves, but the federal government is trying to end that practice.
Both Canada and the United States last year filed challenges against Mexico's nationalistic energy policies, arguing that they discriminate against Canadian and U.S. companies and violate the USMCA trade pact. Talks to resolve the dispute are ongoing.
According to Reuters, officials and industry sources are "very doubtful" that López Obrador's efforts to resolve U.S. and Canadian companies' problems on a case-by-case basis will be sufficient to bring the dispute proceedings to an end.
Canada and the U.S. could request the establishment of a dispute panel to make a ruling if an agreement isn't reached via talks. That was how a dispute was resolved on Jan. 11 between the United States  and Mexico and Canada on regional content percentage rules on automobiles produced in the USMCA zone.
López Obrador declared Thursday that his government "always seeks conciliation" with disgruntled parties.
He also said that the government is dealing with extortion problems faced by two Canadian mining companies in Guerrero.
"I told the Canadians that there are 125 Canadian mining companies [in Mexico], and we only have problems at two," López Obrador said.
"… They're being extorted in Guerrero by crime groups; we're already attending [to the situation]," he said.