President López Obrador on Tuesday said he supported a peace agreement proposal put forward by an activist who called on Mexico's most powerful cartels to cease hostilities and enforced disappearances.
"I agree [with the proposal], and hopefully peace will be achieved — that's what we all want, for there to be no violence, no homicides, no aggression because it affects everyone," López Obrador told reporters at his daily news conference.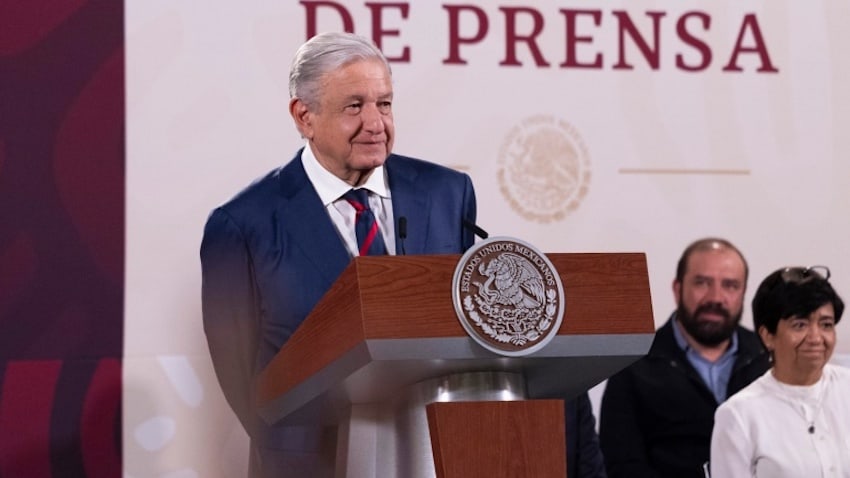 His remarks came two days after Delia Icela Quiroa Flores Valdez, a human rights activist and spokesperson for a national victims' collective and an organization of madres buscadoras (mothers who search for disappeared family members) in Tamaulipas, published a "message" to the leaders of 10 notorious cartels, including the Jalisco New Generation Cartel, the Sinaloa Cartel and the Gulf Cartel.
"The missing persons in our country are impossible to count. The National Search Commission estimates there are 110,763 [missing] persons today, but we estimate the figure to be three times higher," wrote Quiroa, whose brother disappeared in Reynosa, Tamaulipas, in 2014.
"Our collective longs for our missing family members to return, alive or dead, and for this practice [of enforced disappearances] to be eliminated in [the] national territory … and that's why we need your help and collaboration."
After asserting that cartel members and victims of violence and their families have "something in common" because "we're abused by our government," and observing that gangsters, "like many Mexicans, worship" their mothers, Quiroa proposed a "social pact to prevent and eradicate the disappearance of people in Mexico and promote peace."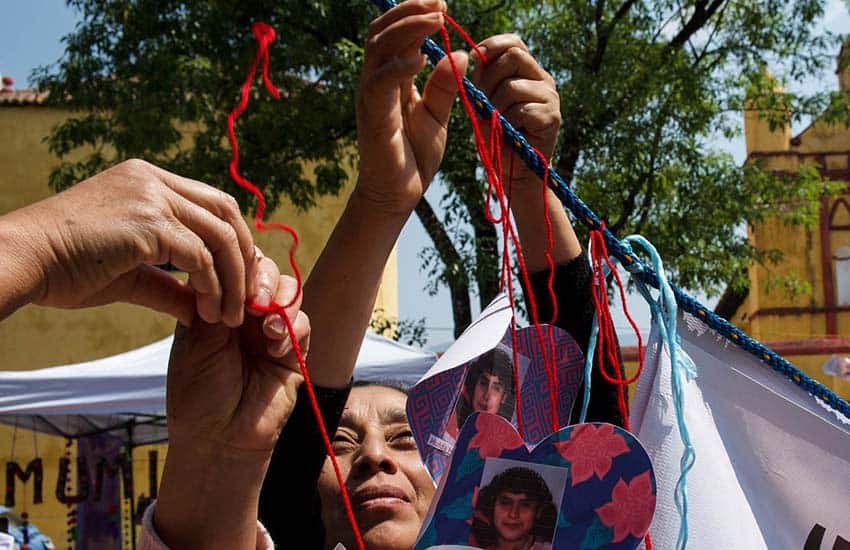 "… Today is the day on which we must take notice [of the situation] without blaming anyone, reconcile ourselves as a society and do something together to stop disappearances in our beloved Mexico, and avoid other countries wanting to interfere in arrests related to drug trafficking because the last thing we want is a war with the United States with the justification that the Mexican government isn't doing anything [to combat cartels]," she wrote.
The proposed pact urged cartels to end armed conflicts and respect "the lives and free transit" of people searching for their missing loved ones.
Quiroa called on cartel leaders to sign the pact and upload a video of a printed copy of the signed document to social media.
If there is no response from the cartel leaders within 15 days, "we're going to look for them and take them the pact to convince them, speak with them so that they sign it," the activist told the Milenio newspaper. "Or we're going to look for their lawyers to speak to them," she added.
One criminal group has agreed to sign the pact, Milenio reported, although it didn't identify which one.
At his Tuesday press conference, López Obrador said that "violence is irrational" and that his government would "continue seeking peace."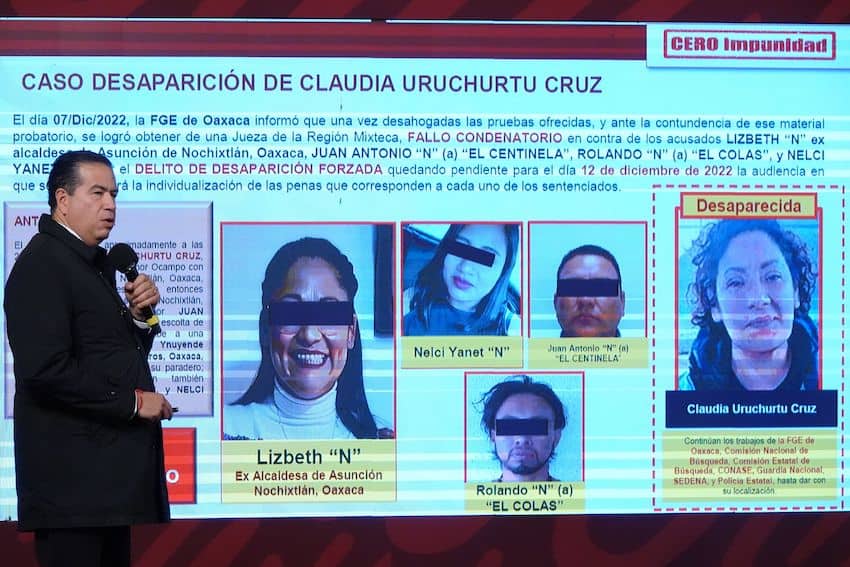 "… If there is an initiative of that kind, of course we support it," he said.
Members of criminal groups shouldn't "act with violence," López Obrador added.
"… Of course I'm mocked when I say that their mothers, their fathers, their grandfathers … don't like it when they take the path of crime … [but] violence isn't the path, it's not an option, it's not an alternative in any circumstance," said AMLO, who has previously urged gangsters to "think of your mothers."
"… I approve of everything that means setting aside or not using violence," he said, adding that members of crime groups have the power to take such a decision themselves.
Quiroa told the Guardian newspaper that she was pleased that the president expressed support for her proposed pact with cartels but added that authorities need to do more to help relatives of missing people find their loved ones.
"What does it matter if the people below [the president], who are in charge of helping victims, don't care?" she said. "He needs to supervise his people, to make sure they actually do something."
López Obrador still has 16 months left in office, but his term of government is already the most violent in recent history, with over 156,000 homicides. Government data also shows that more than 40,000 people have disappeared in Mexico since the president was sworn in on Dec. 1, 2018.
The federal government says it is pursuing a so-called abrazos, no balazos (hugs, not bullets) security strategy in which addressing the root causes of crime through welfare programs is favored over confronting violent criminals with force. However, clashes between cartels and security forces have continued to occur, and even seemingly innocent people have been gunned down by the armed forces.
Before taking office, López Obrador pledged to gradually remove the military from the streets, but he has continued to rely on the army and navy for public security tasks, and has also assigned them a wide range of other nontraditional tasks, including infrastructure construction and the management of customs offices and ports.
His government also created a new, quasi-military security force, the National Guard, which currently has over 109,000 members deployed across the country.
But despite the government's efforts to pacify the country, violence — as homicide statistics indicate — remains a significant problem. Acknowledging ongoing insecurity in many parts of the country, López Obrador has conceded that the government's strategy of "attending to the causes" of crime will take time to bear fruit.
A cease in hostilities between cartels and the elimination of enforced disappearances, as Quiroa is proposing, would certainly help his cause.
With reports from Milenio, Infobae and Aristegui Noticias