Last month was Mexico's least violent April in terms of homicides in six years, government data shows, but murders increased slightly in the first four months of 2023 compared to the same period of 2022.
Security Minister Rosa Icela Rodríguez presented data at President López Obrador's press conference on Tuesday that showed there were 2,428 homicides in April, a 5.1% decline compared to the same month of 2022.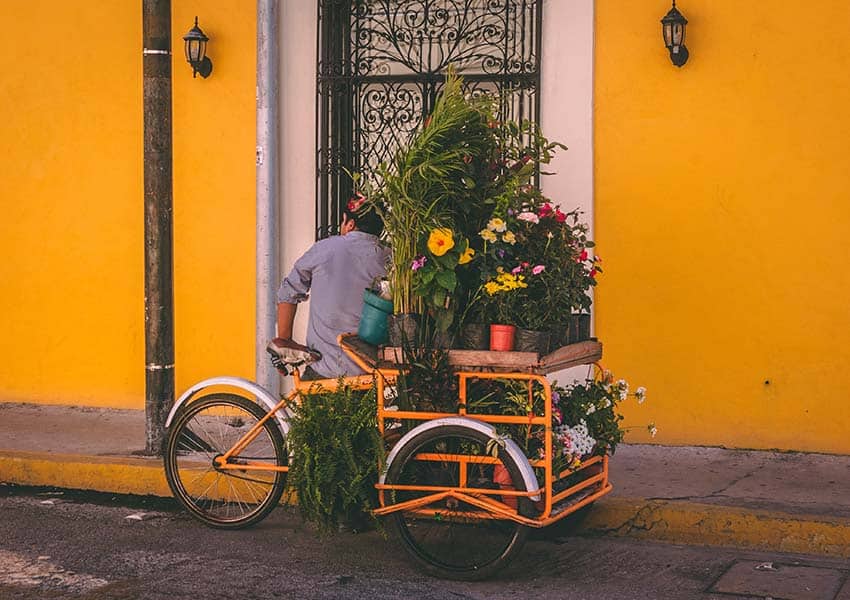 The last time there were fewer homicides in the month of April was 2017, when there were 2,104.
Last month was the fifth least violent month in terms of homicides since López Obrador took office in December 2018. The least violent was February 2022, with 2,258 homicides.
Data presented by Rodríguez also showed that there were 9,912 homicides between January and April, a 0.3% increase compared to the same period of 2022.
There have been an average of 83 homicides per day so far this year, a 7% decrease compared to the daily average across 2022 and a 17% decline compared to 2019, the government's first full year in office.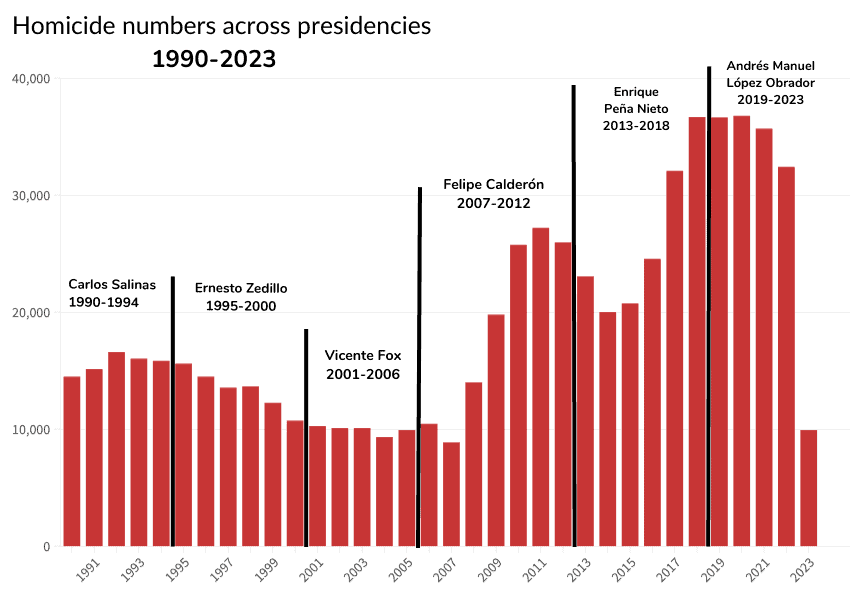 Rodríguez said that 47.3% of all homicides in the first four months of the year occurred in just six states. Guanajuato was the most violent state with 1,084 homicides followed by México state, with 917; Baja California, with 721; Chihuahua, with 694; Jalisco, with 672; and Michoacán, with 600.
Violence in Guanajuato, which has been Mexico's most violent state in recent years, is concentrated in a relatively small number of municipalities where rival criminal groups frequently clash.
According to the elcri.men crime data website, nine Guanajuato municipalities are among the 50 most violent in the country based on per-capita homicide rates over the past 12 months. They are Pueblo Nuevo (No. 1); Salvatierra (8); Tarimoro (11); San Francisco del Rincón (31); Celaya (33); Villagrán (36); Purísima del Rincón (41); Salamanca (46); and Valle de Santiago (49).
The least violent state between January and April was Yucatán, where just 12 homicides were recorded, followed by Baja California Sur with 15 murders and Aguascalientes with 37.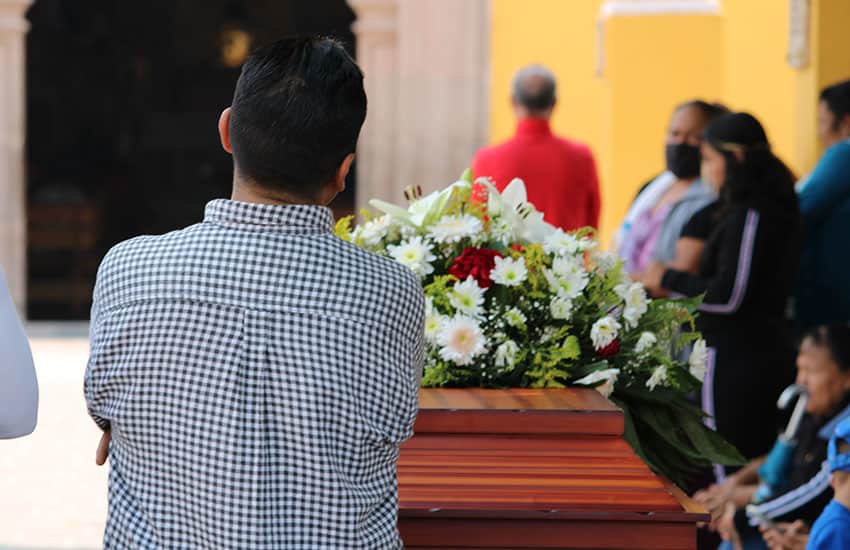 Rodríguez also presented data for a range of other crimes. Among those that declined in the first four months of the year compared to the same period of 2022 were femicides (the killing of women and girls on account of their gender), financial crimes, organized crime offenses, robberies of businesses, muggings, extortion and cattle theft.
Among those that increased were firearms offenses, tax crimes and robbery of transport trucks.
Rodríguez highlighted that robberies in general declined 29.2% in April compared to December 2018, the month the government took office, while vehicle theft fell 50.2% to 7,173 reported incidents last month. The security minister said that fewer vehicles were stolen in April than any other month on record.
Data showed that there were 72 kidnappings in April, compared to 49 in the same month last year and 172 in December 2018. There were 60 femicides last month compared to 88 in April 2022 and 101 during the government's first month in office.
"We're going to continue working with the women's institutes, with the National Commission to Prevent and Eradicate Violence Against Women, … in order to continue reducing this crime," Rodríguez said.
Mexico News Daily