México state authorities have located the pilot of a hot-air balloon involved in an accident Saturday, in which a married couple was killed and their teenage daughter injured. 
The basket of the balloon caught fire Saturday morning, as it flew near the Teotihuacán archaeological site, located about 50 kilometers northeast of central Mexico City.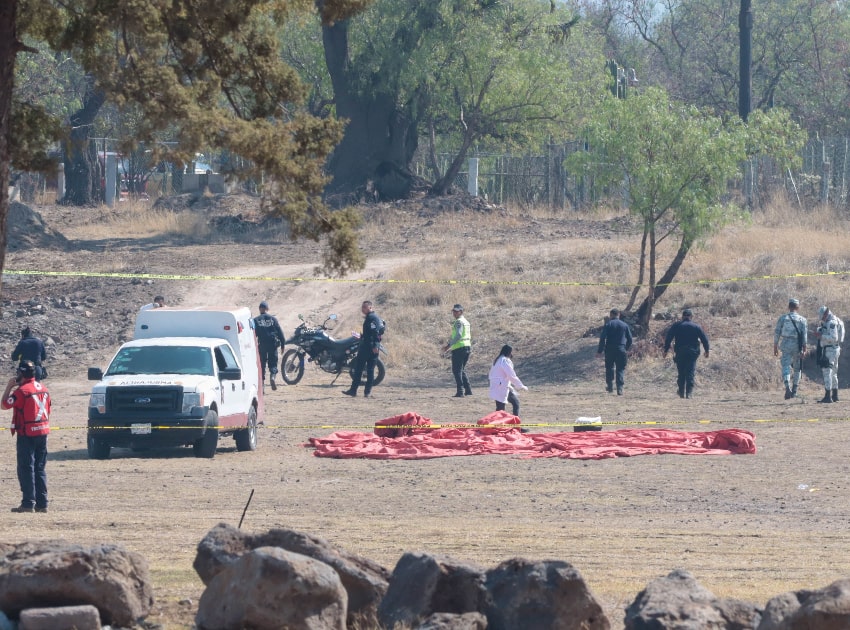 Video footage shows a ball of fire engulfing the basket and at least one person plummeting toward the ground. 
José Nolasco, 50, and Viridiana Becerril, 39, died, while their 13-year-old daughter Regina sustained first- and second-degree burns and a broken arm, according to authorities in México state, where Teotihuacán is located. 
Regina was transported to a hospital in Axapusco, México state, and later transferred to the Children's Hospital in the state capital, Toluca. She is reportedly in stable condition.  
According to reports, Becerril threw herself from the basket when it was 10–15 meters above the ground while Nolasco remained in the basket and was burned to death.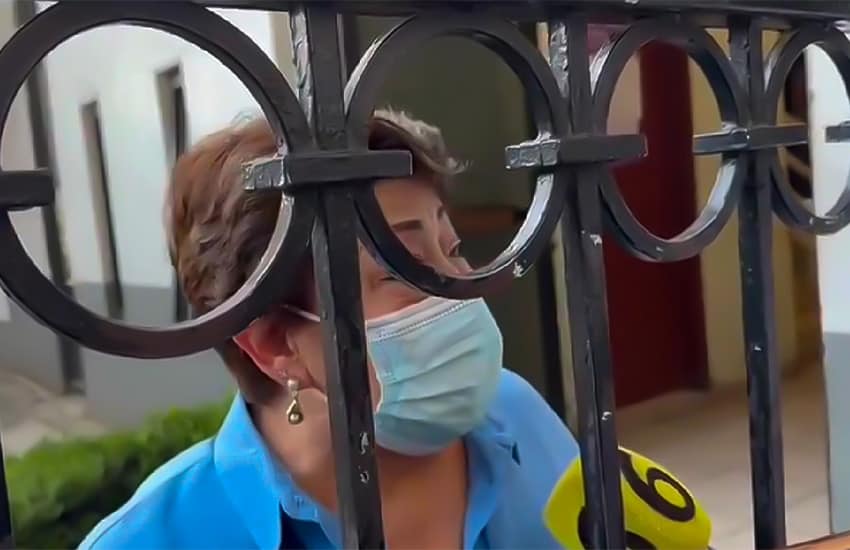 Regina jumped from the basket when it was about 5 meters above the ground, while the pilot jumped when it was approximately 4 meters above the ground, W Radio reported. 
The México state Attorney General's Office (FGJEM) said in a statement Sunday that police had located the pilot in a hospital in Hidalgo, where he was receiving medical treatment for extensive burns.  
The FGJEM said that police from México state and Hidalgo were guarding the pilot, who has been identified in media reports as Víctor Guzmán Pérez.  
The newspaper El Financiero reported that Guzmán told police that he fled after jumping from the balloon's basket because he had no experience responding to emergency situations and didn't know what to do. 
The FGJEM said it was "maintaining permanent contact with the family members of the victims," adding that it has provided support to them "in the face of this terrible situation." 
The office said it was working with state and federal authorities to establish the cause of what it considered to be a crime.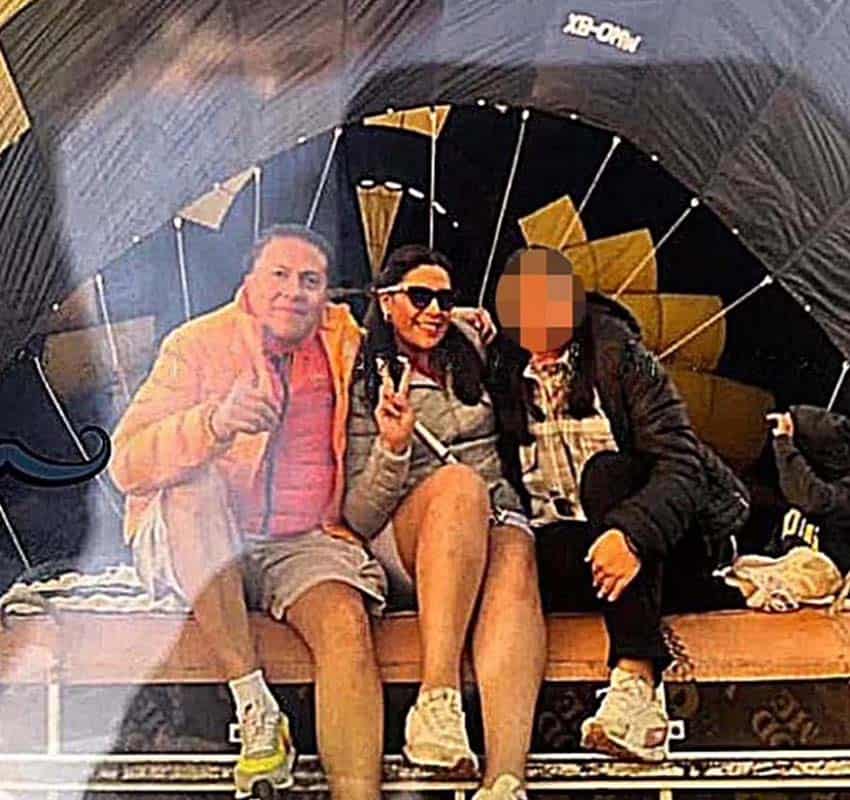 The statement also said that the FGJEM has seized properties "allegedly related to the company" that provided the hot-air balloon flight – identified as Autocinema Retrovisor – and is carrying out a thorough investigation aimed at determining what happened on Saturday and establishing criminal responsibility. 
Nolasco and his daughter planned the hot-air balloon flight as a celebration for Becerril's birthday, according to Becerril's mother, Reyna Sarmiento Lara. Sarmiento told reporters on Sunday that her granddaughter was already conscious and had second-degree burns. 
The family reportedly traveled from their home in Mexico City to the municipality of San Juan Teotihuacán to take a flight over Teotihuacán, the pre-Hispanic city known for its two towering pyramids.
There have been several other hot-air balloon accidents in the Teotihuacán area, where flying over the Pyramid of the Sun and Pyramid of the Moon is a popular tourist activity.  
Nine people were injured in another crash in November 2021. Another accident occurred last September, but no injuries were reported.
The Teotihuacán Hot-Air Balloon Association said in a statement that the company that owned the balloon involved in Saturday's accident is not among its eight members that "operate within all applicable legal and regulatory frameworks." 
With reports from El Financiero,  El País, El Universal, Infobae, Excélsior and W Radio