Three people have been arrested for the murder of Mexican actor Andrés Tirado, his brother, musician Jorge Tirado, and their uncle José González, who were found dead in the Roma neighborhood of Mexico City on Sunday.
Mexico City authorities discovered the three men's bodies in a house on Medellín Street, in Roma Norte, two days after they were reported missing. Friends of the young artists had been circulating messages on social media since Sunday morning, pleading for help to find them.
"They were found tied hand and foot, with brown tape on their heads," local journalist Carlos Jiménez reported on Twitter.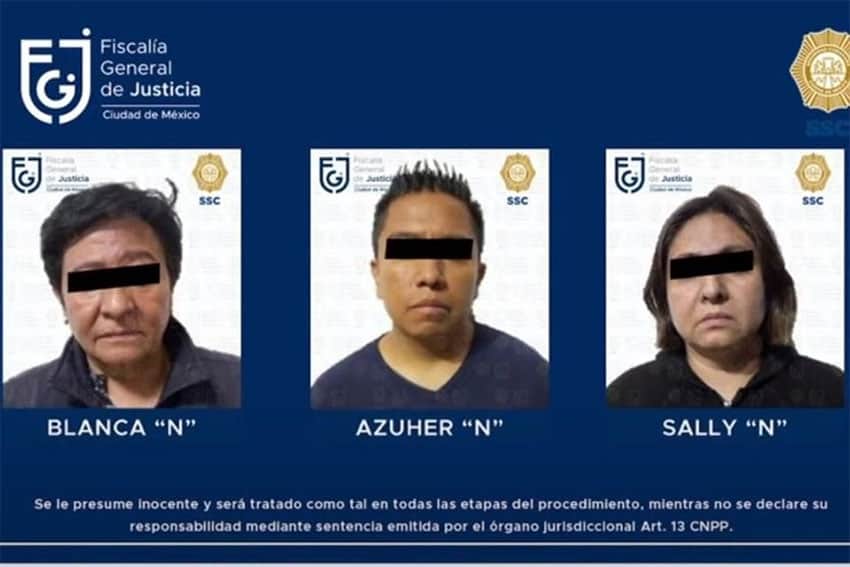 The brothers' aunt, Margarita María Ochoa, who was with them when they were last seen driving through Roma on Friday, remains missing.
Authorities have detained a 65-year-old woman, her daughter and her son-in-law in connection to the crime. The three had originally given witness statements to the Mexico City Attorney General's Office, but were arrested after contradictions between their statements aroused suspicions.
Initial investigations revealed that the detainees were in a legal dispute with the murdered men over ownership of the house in Roma where the bodies were found. All six lived in the house, on separate floors, and had claimed titles to it after the previous owner died.
Authorities allege that the detainees allowed armed men to enter the house, who first held the three men prisoner and then murdered them.
"We regret and condemn these events," Claudia Sheinbaum, head of Mexico City's government, said on Twitter. "There are people detained and in the course of the morning the Mexico City Attorney General's Office will be reporting on the advances in this painful homicide."
Andrés Tirado, 27, was an up-and-coming actor and a graduate of the University Theater Center of the National Autonomous University of Mexico (UNAM). He had performed in various theatrical productions, including "King Kong Cabaret," "Palinuro en la escalera," "El arte de la comedia" and "Rentas congeladas," and starred in the short film "Peña de lobos." Jorge Tirado, 35, worked in music and was the manager of folk musician Augusto Bracho.
"We express our deepest condolences to family, friends and artistic community for the painful death of these young artists," the Mexico City System of Theaters said on Twitter.
With reports from Reforma, El Financiero and Univisión