In the Veracruz city where 14 people were massacred in a bar Friday night, authorities are flying blind: most of Minatitlán's security cameras don't work.
Just 19 of 202 security cameras are operational, meaning authorities have no images to assist in the investigation into the crime and had no real-time footage that could have allowed them to respond quickly to it.
Mayor Nicolás Reyes said state authorities are largely to blame because they are responsible for the maintenance of 172 of the 202 cameras, of which only 10 are in working order.
He also said that even if a security camera had captured images of the perpetrators of Friday's attack, municipal authorities wouldn't have had access to the footage.
"All the municipal cameras are [monitored] in the C4 [security control center], which the state government is in charge of. We don't manage them, we don't have any [cameras]. Nothing. It's completely managed there," Reyes said.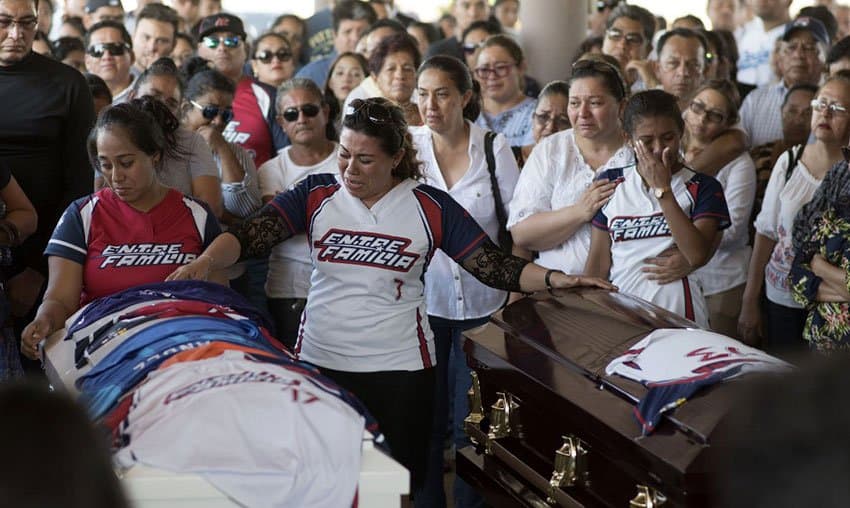 The mayor added that the attack, which is believed to have been carried out by Los Zetas or the Jalisco New Generation Cartel (CJNG), caught local authorities by surprise.
"The truth is that . . . we had no idea that this was going to happen on the night of Good Friday . . . It surprised us enormously . . . We couldn't predict this. [Such a large massacre] had never happened in Minatitlán or in Veracruz," Reyes said.
The mayor said municipal authorities are now seeking at least 1.5 million pesos (US $79,000) in funding to ensure that the 30 cameras for which they have responsibility are maintained in working order.
Reyes also said the municipal government has reached an agreement with federal authorities for the army to carry out patrols of Minatitlán, a city which is home to one of Mexico's six state-owned oil refineries.
Statistics from the National Public Security System (SNSP) show that there have already been more murders in Minatitlán this year than during all of 2018.
Between January and April 19 – the day of the massacre – there were 27 homicides committed with firearms compared to 25 last year.
Yesterday afternoon, family members of the victims and local residents marched through city streets to protest against the high levels of violence and to demand immediate action by authorities.
They said that extortion, home invasions and armed robberies are also on the rise in the city.
President López Obrador, whose administration is faced with combating record-breaking homicide numbers, said yesterday that he will visit Minatitlán this Friday and reiterated that he is "working every day to guarantee peace and tranquility in the country."
Source: Milenio (sp)