With the heart of whale watching season in Baja California Sur just around the corner, operators of tour boats in various parts of the state have gone public with their claim that the federal ministry that oversees them has reduced the number of permits issued for the 2022-23 season.
"An injustice is being committed," said Mario Ruiz Quiroz, a tour operator based in Puerto San Carlos, a popular area on the Pacific Coast for spotting whales, sharks, rays and other marine life. "Many families depend on this income."
Ruiz explained that the situation is serious, since the whale watching boats cannot operate without the permits issued by the Ministry of Environment and Natural Resources (Semarnat) — mainly because inspectors from the environmental protection agency Profepa are tightly watching over them. The new season began last month.
A group of operators from various tourist-oriented coastal areas — including Puerto San Carlos, Adolfo López Mateos, Puerto Chale and Bahía Magdalena — joined together this week in the state capital of La Paz to demand that the missing  permits be granted and to inform the media of the situation.
"We are urging that the permits be delivered to us now, because the season is upon us and [many of us] don't have a way to provide our services legally and without any fear," said Crispín Mendoza Ramos of the Puerto San Carlos Unión de Lancheros (boatmen's union). "It's going to be a shame when someone gets some tourists in their boat, and [the public officials] show up and say, 'You're going to the slammer.'"
Although no exact figure is available, one media report, based on figures from the boatmen, said that in Puerto San Carlos, 24 businesses were expecting permits, but only 11 received them.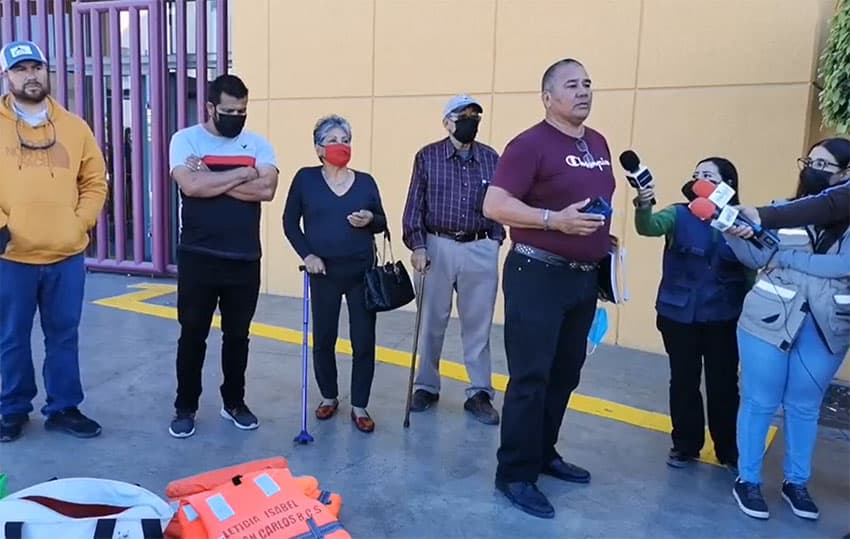 The Tijuana-based newspaper Zeta, citing counts made by the boatmen, reported that only 78 permits had been issued in the municipality of La Paz, compared to 98 last season.
Making the issue even tougher to stomach, operators say, is that many had already paid for insurance, verification permits for their vessels and improvements to get their boats up to speed for the current season.
Blue and gray whale watching season in Mexico runs from December to April in the Pacific Ocean and the Gulf of California, with mid-January to March being prime time. More than 60,000 tourists arrive each year to get an up-close-and-personal look at the giants of the sea.
Another issue, the boatmen say, is that with the reduced number of permits, there will be fewer boats in operation, thereby putting a squeeze on tourists who want to see whales.
"Most of us already have reservations" on the books, Ruiz said. In Cabo San Lucas and other big tourist areas, he added, "There will be no boats [available] and that will greatly affect the economy of the town."
On their journey to La Paz this week, the tour operators asked for Governor Víctor Castro Cosío to advocate on their behalf — noting that hoteliers, restaurateurs and the population in general depend on whale watching.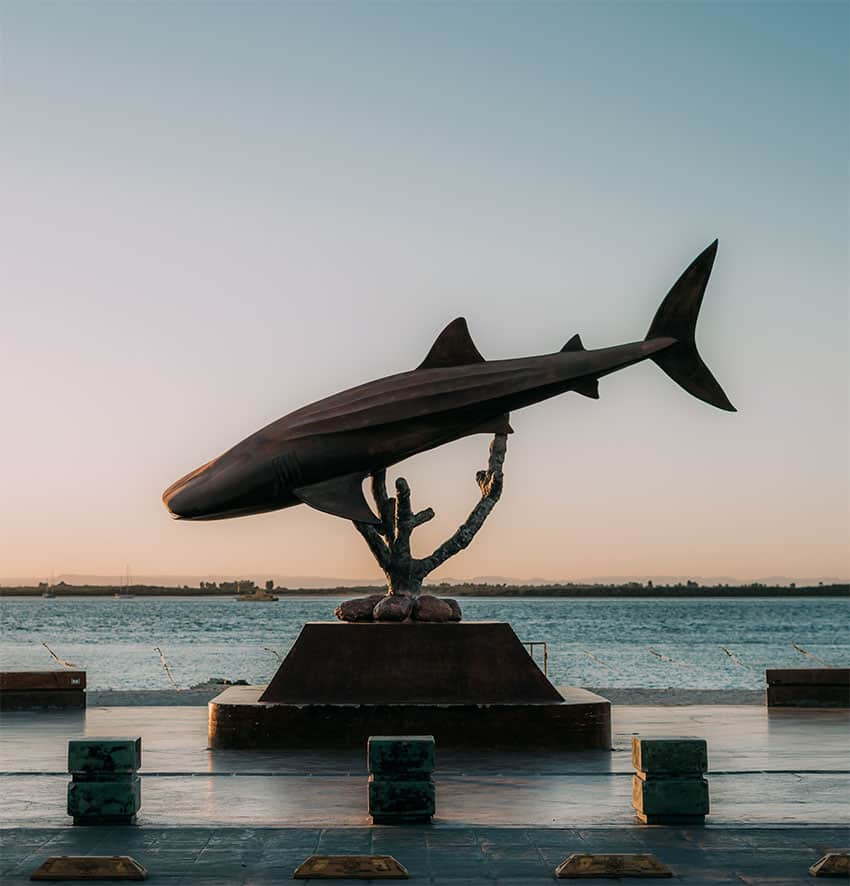 As of Wednesday at noon, Semarnat officials had yet to say anything publicly about the issue.
"We are being violated," Ruiz said. "They're not telling us anything."
The confusion also stems from this being the first time in 30 years that something like this has happened, the boatmen said.
They also said they had an agreement with environmental authorities that no new permits would be issued in Baja California Sur for this season.
This was agreed upon in the name of sustainable and responsible tourism — so as to not increase activity around the whales even more — and also to help guarantee work for local operators already in business.
However, the tour operators said they have found instances of new permits being issued. "We do not know why they were granted," said one.
Maribel Collins, the head of Baja California Sur's Tourism and Economy Ministry (SETUE), said in a press release that, on behalf of the governor, she had started a dialogue with federal officials to seek a solution.
According to a Dec. 15 blog post by Profepa titled "The gray whale is back in Mexican waters," the whales carry out a migration of up to 18,000 kilometers (11,200 miles) annually, starting in the waters off Alaska. The warm and shallow waters off Mexico's Pacific Coast are a "refuge," providing an ideal place to reproduce and nurse their newborns before heading back north toward Alaska.
To guarantee the protection of the whales, Mexico has many regulations about the areas and times of year in which whale-watching excursions can take place. The states where such activity is legal are Baja California, Baja California Sur, Nayarit, Jalisco, Sinaloa, Sonora, Oaxaca and Guerrero.
With reports from Zeta and El Sudcaliforniano