The federal government has shelved a plan to allow foreign airlines to fly domestic routes in Mexico. 
President López Obrador sent an aviation reform bill to Congress in December that included language to authorize cabotage – the right to operate transport services within a particular country – for foreign airlines.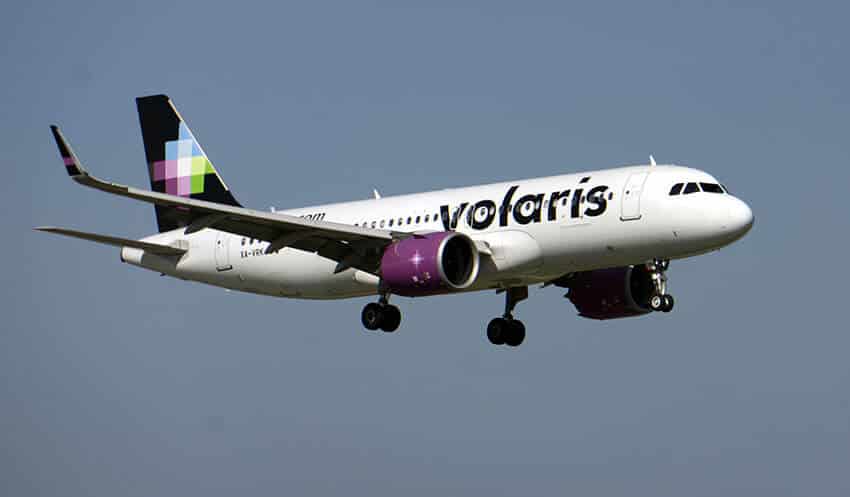 He argued that allowing foreign carriers into Mexico's domestic air travel market would put downward pressure on ticket prices due to increased competition and encourage the creation of new routes to destinations with limited or no air connectivity. 
The cabotage proposal, which was decried by aviation workers, industry associations, and Mexican airlines, also sought to increase the use of the Felipe Ángeles International Airport (AIFA), an army-built airport that opened in March 2022 but has struggled to attract passengers.   
At his regular news conference on Wednesday, López Obrador was asked about an El Financiero newspaper report that said that the director of AIFA traveled to Cancún and Los Cabos late last year to speak with representatives of foreign airlines about the cabotage proposal and the possibility of flying domestic routes from the new airport. He was also asked whether he believed the lower house of Congress would approve cabotage for foreign airlines.   
The cabotage section of the reform bill has been removed, López Obrador responded, explaining that the government wants to analyze the idea in "more depth."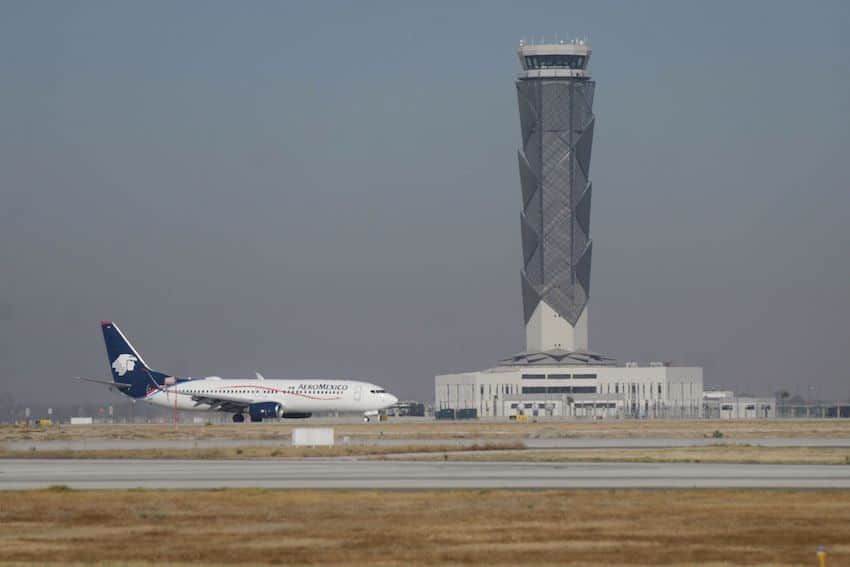 "We're seeking an agreement with [aviation sector] workers," he said, adding that those who were concerned about the possibility of foreign airlines flying domestic routes can "celebrate" – at least for now. 
The National Chamber of Air Transport (Canaero) welcomed the news.  
"We applaud President López Obrador's announcement about not including cabotage in the Civil Aviation Law reform [bill]," it said on Twitter. 
"The airline industry will remain attentive to the legislative process, and reiterates its commitment to work for the development of aviation for the benefit of Mexicans."
Canaero asserted last month that allowing foreign airlines to fly domestic routes would actually increase the price of plane tickets, reduce air connectivity, trigger the loss of Mexican jobs, and could bankrupt Mexican airlines, among other negative consequences. 
The organization has urged the government to focus its aviation reform agenda on the recovery of Mexico's Category 1 aviation safety rating with U.S. aviation authorities, which it lost in May 2021.  
The downgrade to Category 2 prevents Mexican airlines from adding new flights to the United States, a situation considered a barrier to greater use of AIFA. The federal government has said that the Category 1 rating could be recovered by the end of June. 
Another aviation sector priority for the government is the creation of a state-owned commercial airline. 
López Obrador said in December that an army-run commercial airline would begin operations in late 2023. The carrier is slated to be called Mexicana, which was the name of Mexico's flagship airline until it ceased operations in 2010. 
With reports from Reforma and El Economista