The Mexican aviation industry has reacted with alarm to a proposal by President López Obrador to allow foreign airlines to operate domestic flights, saying it would leave national airlines unable to compete.
AMLO sent the initiative to Congress at the end of last week, formalizing a proposal he first floated in October. It argues that opening domestic air routes to competition from foreign carriers — a practice known as cabotage — would cut costs for passengers, encourage new routes and boost traffic through the new Felipe Ángeles International Airport (AIFA) north of Mexico City.
"With the cabotage that will be authorized to foreign airlines, regional routes will be expanded, they will have more facilities in connecting flights and air services will be of better quality and efficiency at the lowest cost," the initiative said.
But the proposal has generated pushback from trade organizations and industry experts, who argue that it would put Mexico's aviation industry at risk.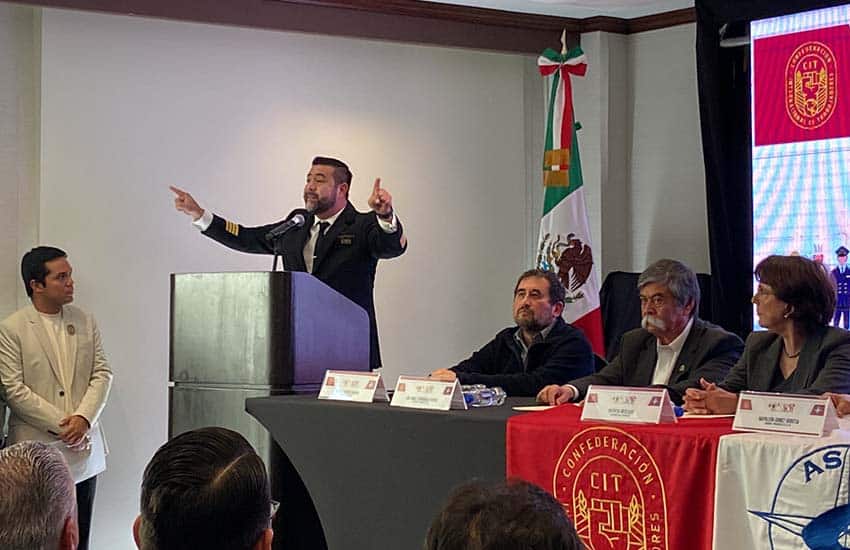 "Although it is banned practically everywhere in the world, the Mexican government seeks to authorize [cabotage] with the misconception that foreign companies will encourage competition," said José Alonso, press secretary of the Mexican Aviation Pilots' Union (ASPA). 
"On the contrary," Alonso said, "cabotage opens the door for these foreign airlines to harm Mexican aviation because they will take profitable routes, not those offered by the government. And with fewer Mexican routes, [there will be] less work for Mexicans,"
On Friday, the National Chamber of Air Transport Services (Canaero) released a statement that argued that a better path forward would be to focus on recovering Mexico's Category 1 safety rating from U.S. aviation authorities. 
"In Canaero, we reiterate our willingness to find solutions that allow the recovery of Category 1, encourage the development of aviation and promote the use of airport infrastructure without jeopardizing the loss of thousands of jobs, as well as the economic and social growth of the country," Canaero said.
Mexico lost its Category 1 rating in May 2021 after a review process by the U.S. Federal Aviation Administration between October 2020 and February 2021 found that Mexico's civil aviation authority did not comply with International Civil Aviation Organization safety standards. 
Besides lifting restrictions on cabotage, AMLO's bill would also authorize government-owned agencies to manage airlines, paving the way to create a new national air carrier operated by the Ministry of National Defense (Sedena). 
AMLO wants to create a new airline managed by the same military-run company, Olmeca-Maya-Mexica, that currently manages the Maya Train, AIFA and the new Tulum airport.
AMLO's proposed changes must be debated by both Mexico's legislative chambers before passing into law. If the changes became law, the new military-run airline, to be known as Mexicana de Aviación, could be operational by the end of 2023.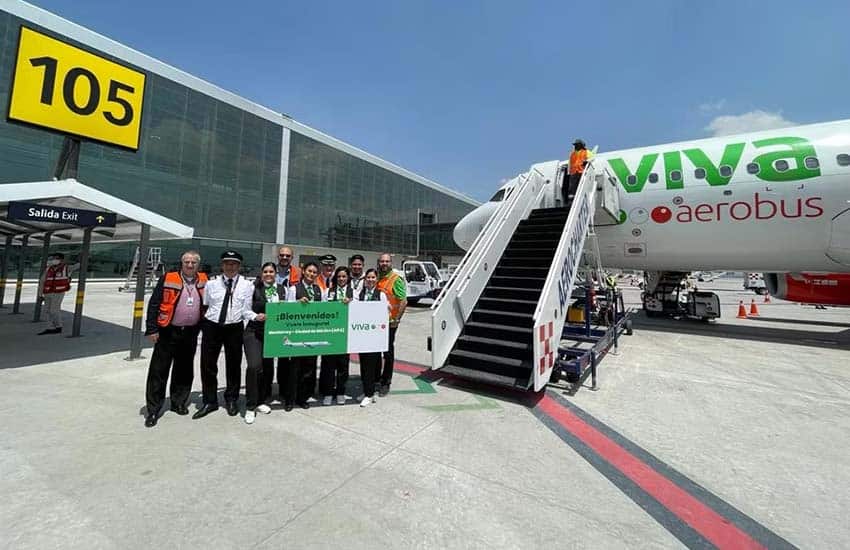 Mexicana de Aviación is also the name of a defunct private Mexican airline company often known simply as Mexicana Airlines. It ceased operation in 2010 and was legally declared bankrupt in 2014.
The president said at his Monday press conference that he already has government officials looking into the process of buying the brand name from the airline's former owners. 
AMLO also hit back at the Mexican aviation industry during Monday's conference, accusing the airlines of exacerbating aviation problems by resisting transferring routes to the AIFA.
He also seemed to imply that he might withdraw the cabotage part of the bill if the Mexican airline industry increased the number of flights through AIFA.
"We are going to seek to reach an understanding with the airlines," he said. "There are several options. One is to help us not to saturate the current airport [the Mexico City International Airport] by having [routes run through] Felipe Ángeles Airport, because there is a kind of resistance [to doing so], although they say there isn't."
"The other option is cabotage."
According to the Ministry of Infrastructure, Communications and Transport, in AIFA's first six months of operation (March to September), the airport had a total of 3,376 flights. In September, AIFA saw a significant increase in passenger traffic due to several new routes opening during that month.
 With reports from Forbes, El Financiero and Reforma