The Mexico City government has announced an 830-million-peso (US $41.3 million) economic support package for people affected by the capital's red light coronavirus risk designation and the three-week shutdown of nonessential businesses.
Authorities announced last Friday that Mexico City was switching to the maximum risk level due a recent increase in coronavirus case numbers and hospitalizations. Nonessential businesses must remain closed until January 11.
Administration and Finance Minister Luz Elena González announced on Tuesday four different measures to support small businesses, workers and families affected by the economic shutdown.
The government will offer 50,000 interest-free loans of 10,000 pesos (just under US $500) each to small businesses, she said. They will have 24 months to repay them, and their first repayments are not due until four months after they receive the money.
The government has set aside 500 million pesos for the program.
The second measure announced by González is the provision of 2,200-peso (US $110) lump sum payments to 100,000 formal and informal sector restaurant workers. Restaurants are limited to take out and delivery service during the shutdown, meaning that many employees have likely been laid off.
The workers' assistance package is worth 220 million pesos.
Thirdly, the government will provide payments to families with children enrolled in public schools. The payments, designed to help parents cover school expenses such as the purchase of uniforms and supplies, range from 710 to 830 pesos per student.
Families with a child enrolled at a school for students with disabilities will receive a 900-peso payment.
"One family with two children, for example, will be receiving between 1,400 and 1,800 pesos … as support for these times we are going through," González said.
A total of 89 million pesos has been allocated to the program, which is expected to benefit the families of about 1.25 million children.
The fourth and final measure is the cancelation of the payment of payroll tax in January for nonessential businesses located in Mexico City's historic center. The scheme is expected to save businesses a combined 20.5 million pesos.
González stressed that the four measures are in addition to economic support that federal and city authorities are already providing.
"These are extraordinary [measures]," she said.
Some business groups said the assistance is insufficient to counteract the impact of the three-week closure.
The Mexico City branch of the Mexican Employers Federation (Coparmex) said an economic package of some 3.2 billion pesos – almost four times the size of the one announced – is needed to help businesses and workers survive the shutdown.
"Coparmex Mexico City urges the city government to take a serious look at its budget estimates and propose a real program … to protect jobs and companies," said president Armando Zúñiga.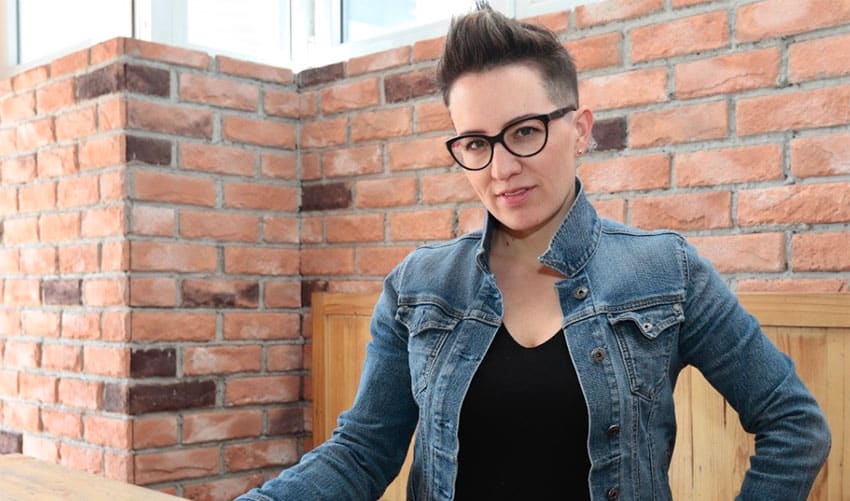 He said that canceling payroll tax in January was a good idea but questioned why the scheme was limited to the capital's downtown area.
"[It's] completely discriminatory for the remainder of formal companies that have suffered the effects of the pandemic," Zúñiga said.
He and other business group leaders who spoke with the newspaper El Financiero said that businesses need more support to be able to pay workers' salaries. They also said they should be given extensions to pay expenses such as electricity and rent.
Gerardo Cleto López Becerra of the small business association ConComercioPequeño said the economic package is insufficient and charged that the Mexico City government has underestimated the size of the problem businesses are facing.
He said that 10,000-peso loans would do little to help businesses that have seen their sales fall by 80% this year and could even harm them.
"Businesses are in debt, … it's not possible that [they're] offering more debt to indebted businesses," López said.
The package did find some supporters, among whom were a think tank chief and the president of the National Chamber for Industrial Transformation (Canacinta).
"You have to recognize that they're doing what we've seen has worked in other places – precisely this package of loans to micro and small businesses and support for one of the worst hit sectors, … restaurants," said México ¿Cómo Vamos? director Sofía Ramírez.
She also said that the additional support for families with school-age children is welcome.
"Any additional income will do people a lot of good," Ramírez said, noting that the governments of other states haven't provided additional support for students, most of whom have studied remotely for virtually the entire year.
Canacintra president Enoch Castellanos said that Mexico City Mayor Claudia Sheinbaum and her government have demonstrated empathy with businesses and workers in announcing measures to help them survive the red light restrictions. He called on the federal government to emulate what the authorities in the capital are doing.
President López Obrador and his administration have been heavily criticized by the private sector for not providing enough support for businesses and workers amid the sharp coronavirus-induced economic downturn.
Source: Milenio (sp), El Financiero (sp)